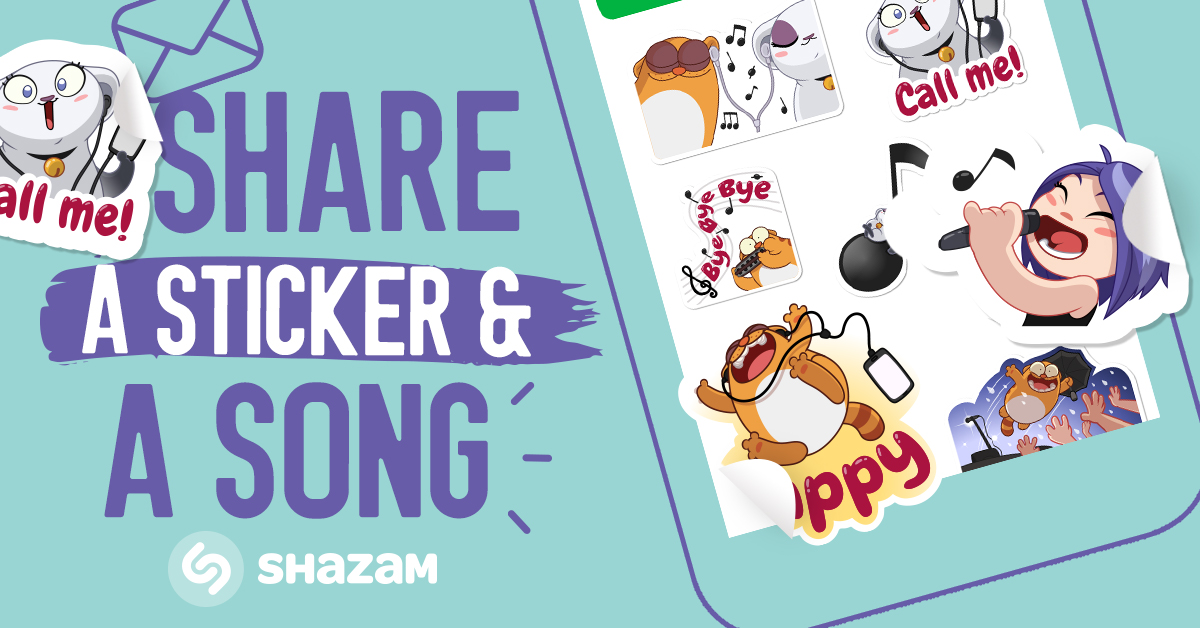 This week's sticker pack spotlight features some of your favorite characters as well as a sticker pack that will get you singing all your summertime favorite tunes! Check them out and be sure to share with friends.
Share Your Favorite Tunes with LegCat & Lola + Shazam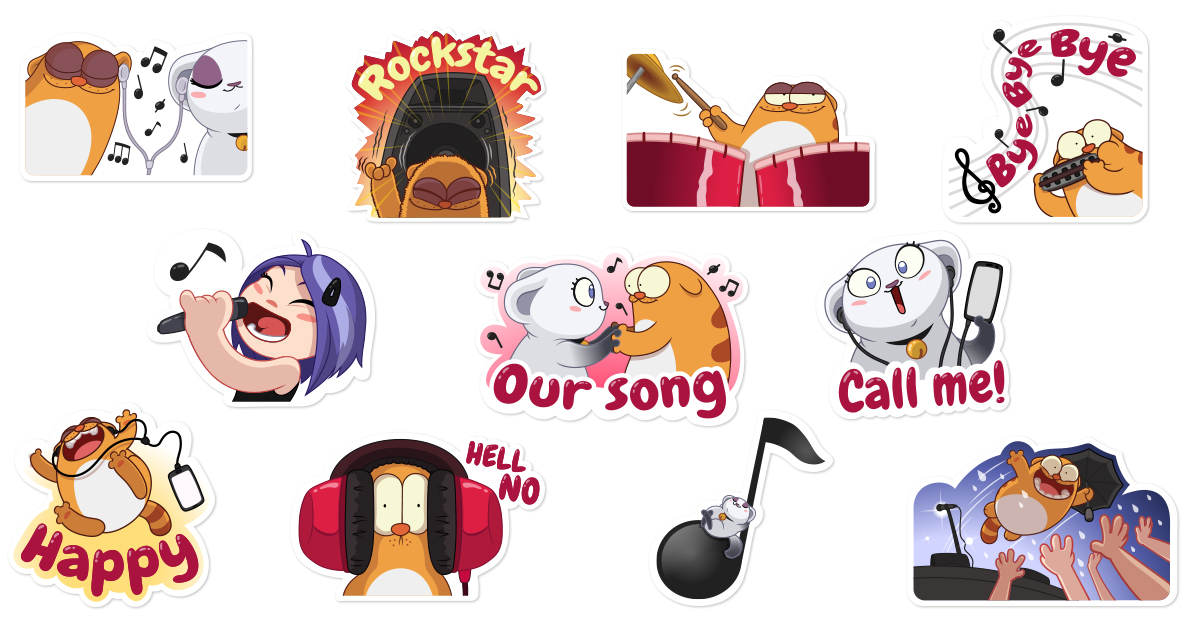 Viber and Shazam have teamed up for a special sticker party! Once you've downloaded the free "LegCat & Lola share a song"  sticker pack, you'll be able to click on the stickers, which will then lead you to hear your favorite songs on Shazam. Surprise your friends with a song by sending them a Shazam sticker—and help them get summer started on the right note!
Download here: https://vb.me/cf39ce.
Surprise a friend with a song they'll love! Download the LegCat & Lola Share a Song sticker pack in partnership with @Shazam! https://vb.me/84f3c2 – Click to Tweet
Find Out Where's Your Water with Swampy the Crocodile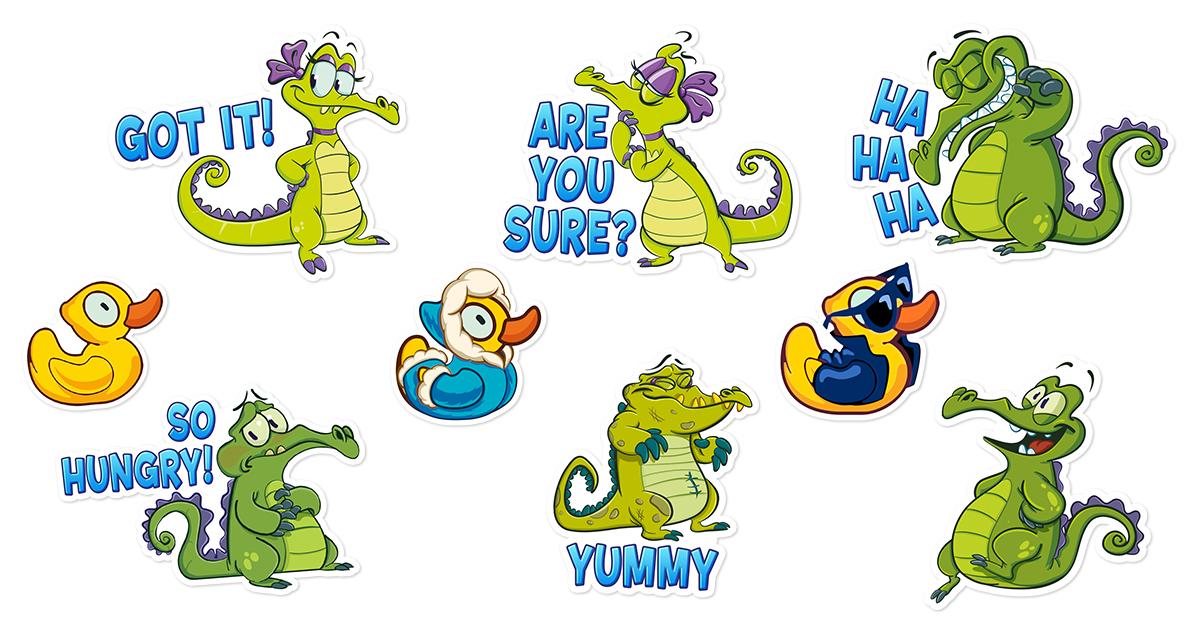 If you happen to love Swampy the crocodile, Disney's first original character for a mobile game, you'll love his new sticker pack! Download this sticker pack and share with anyone who is as obsessed with the fun puzzle video game as you are!
Download here: https://vb.me/a7c0f8
Are you looking for your water? I know where they went! Check out this cool new sticker pack starring Swampy the crocodile! https://vb.me/e39376 – Click to Tweet
Goof Around with the Muppets!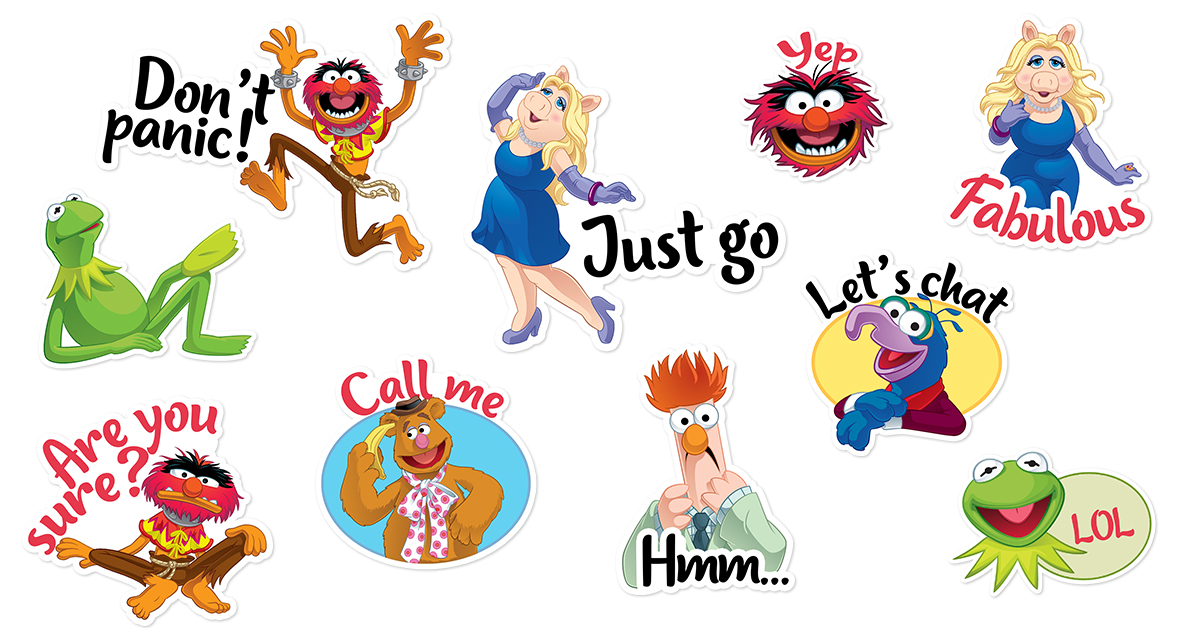 If you're like us, you too can't get enough of Kermit, Miss Piggy, Fozzie Bear, Gonzo and the whole Muppets gang! You and your friends won't be able to stop sharing these fun and amusing stickers with one another, no matter which one of them is your favorite muppet! There's no denying that this sticker pack truly is the most sensational inspirational celebrational Muppetational sticker pack ever!
Download here: https://vb.me/2935ae
I can't get enough of the Muppets sticker pack! Meet the Muppets by downloading their new sticker pack: https://vb.me/af58e9 – Click to Tweet
Don't forget to check out our two recent sticker pack spotlights, featuring Violet and Shakira! Keep posted for more and tell us on Twitter which sticker pack you like the best!