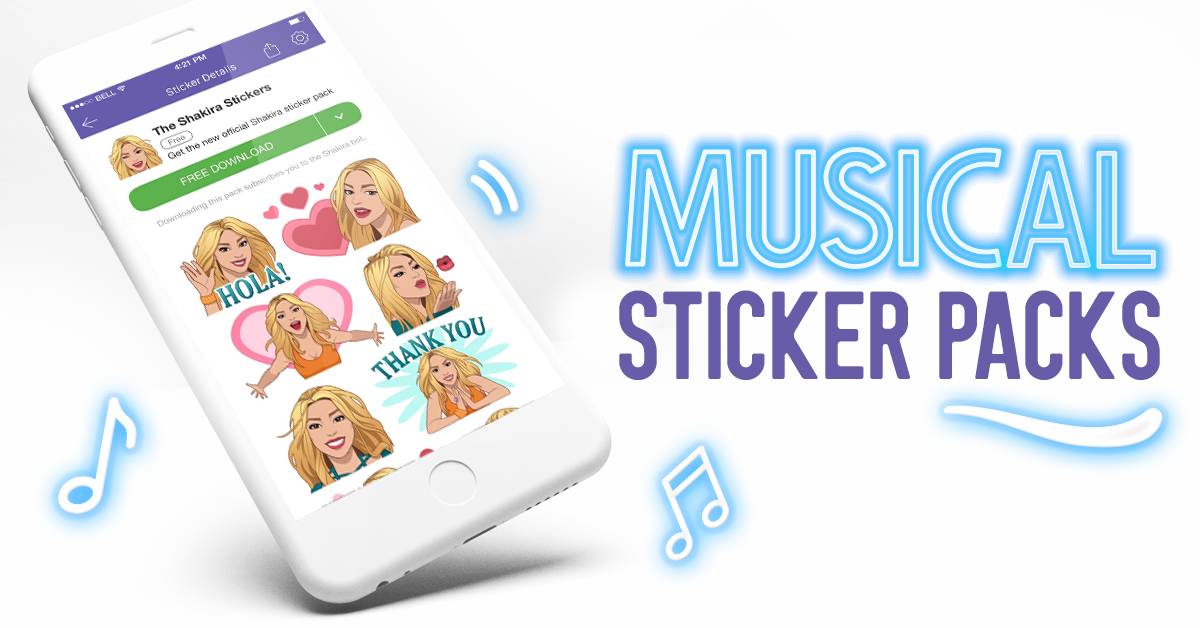 That's why we'd like to introduce you to our new weekly edition in which we'll let you know all about the best Viber stickers ready for you to download and share.
There's no better way than expressing yourself through stickers, but when you add a musical touch to it, it's even better. Here are three musical sticker packs we know you'll love just as much as we do:
Send Stickers Whenever, Wherever with Shakira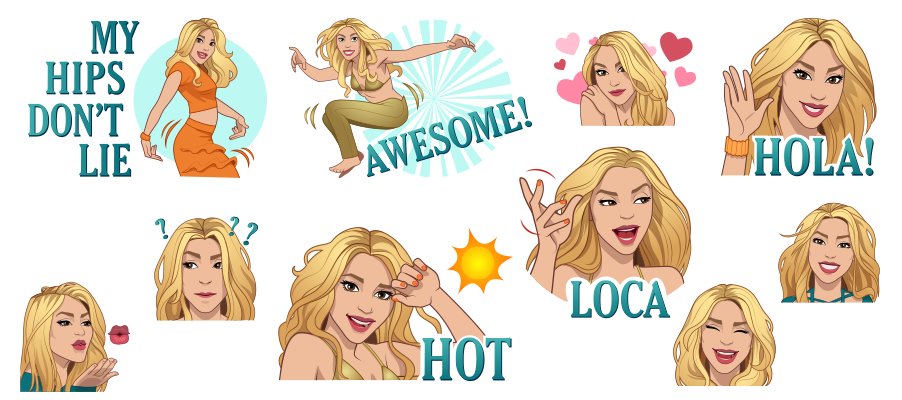 Celebrating Shakira's upcoming El Dorado World Tour, the new Shakira sticker pack will get you in the mood for some of the singer's best songs in no time! Blow a kiss or go absolutely loca with this perfect for summer sticker pack!
Download and share for free here: https://vb.me/8a3903.
Shakira's new sticker pack is the bomb! Get it for free!  https://vb.me/8a3903 – Click to Tweet
Share Funky TuneMoji Discokat Stickers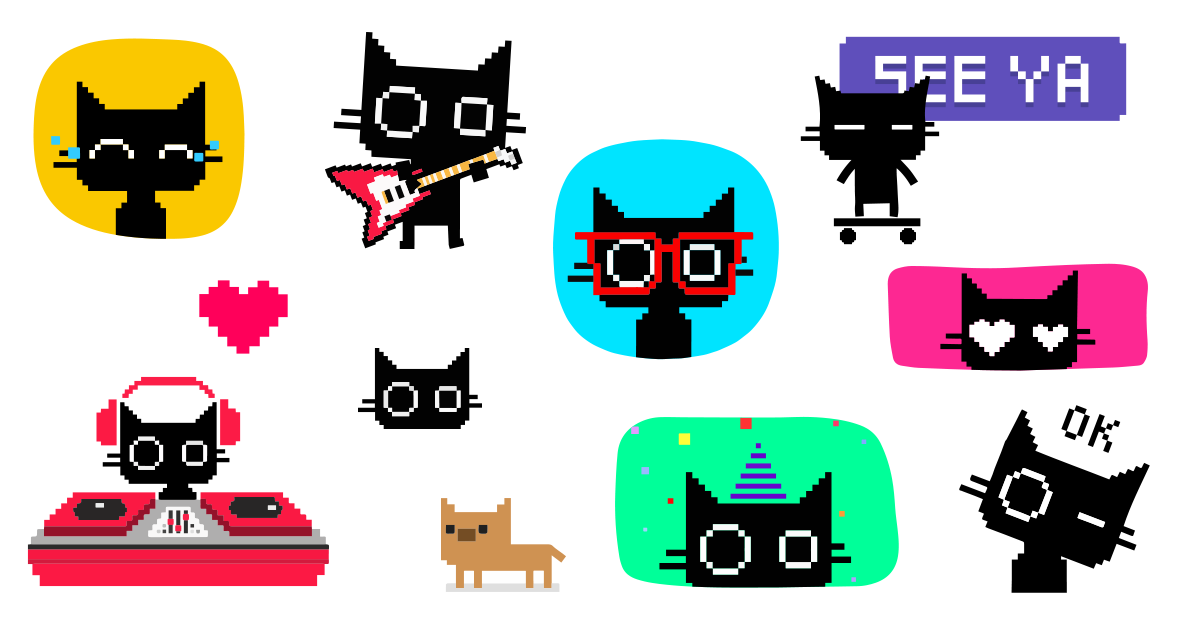 Express yourself with Discokat, TuneMoji's funky black cat who will spice up any chat. You can also share cool music GIFs from a huge selection of licensed music through TuneMoji on Chat Extensions and follow TuneMoji on Viber . Start sharing with friends!
Download and share for free here: https://vb.me/7ba5d2
I can't get enough of @TuneMoji's Discokat! Download funky sticker pack for free! https://vb.me/7ba5d2 – Click to Tweet
Sing Along with Music Lyric Stickers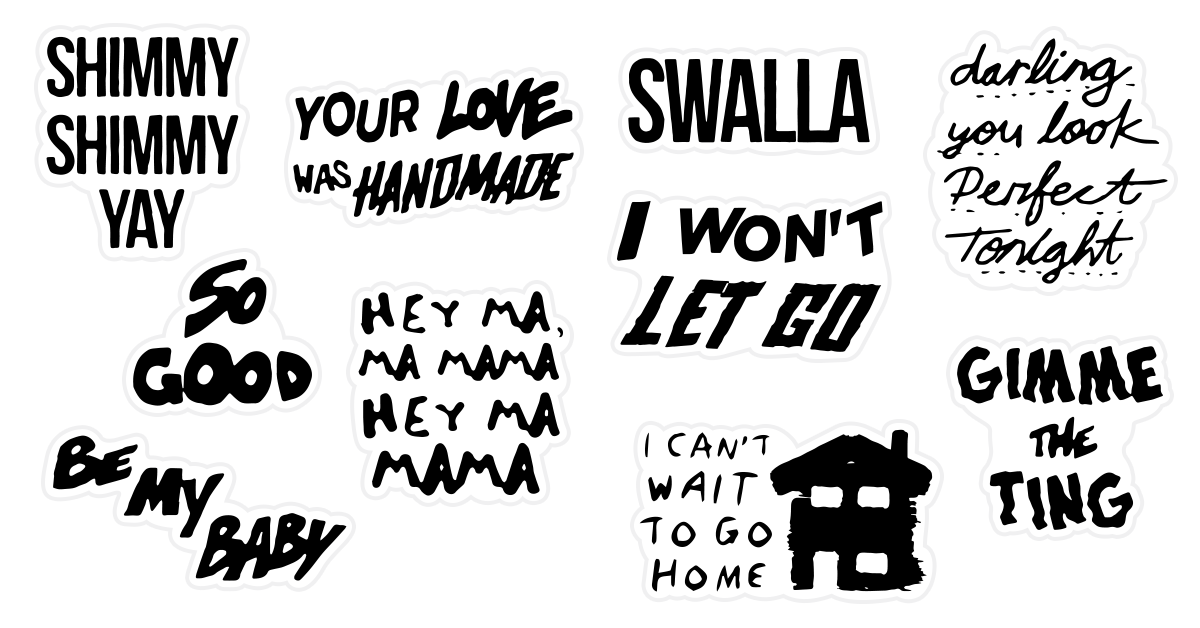 We know you love your music, which is why the Music Lyric stickers make the perfect pack to get you and your friends singing along to your favorite tunes. Download the sticker pack and shake it up to songs like "Swalla" by Jason Derulo, "Shape of You" by Ed Sheeran and many more!
Download and share with friends: https://vb.me/bc1fdd.
Turn up the volume! I just downloaded this cool musical lyric sticker pack that includes all my favorite tunes! https://vb.me/bc1fdd – Click to Tweet
Now that we've got you listening to your favorite songs, let us know on Twitter which new sticker you like the best. Make sure to stay tuned for next week's edition of the best Viber sticker packs you need to have on your phone!