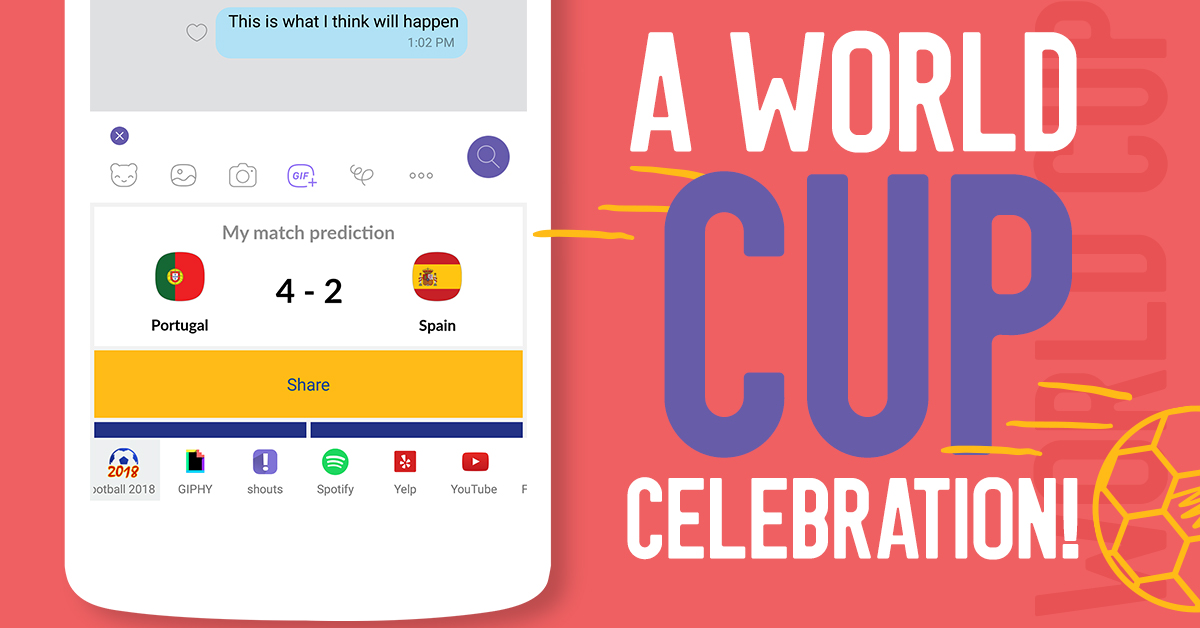 If you're a true football fan, you're probably counting down the days, minutes and seconds to the World Cup! We can't wait either, so we decided to make things interesting by introducing a one of a kind group chat experience that will bring your competitiveness and prediction skills into play.
It's a known tradition for die-hard football fans around the world to prepare a leaderboard of match results, guessing the scores when a global or continental football tournament is launched. Some keep the leaderboard on an excel sheet, others use the office whiteboard and old schoolers keep tabs in a notebook.
But there's a new game in town.
Viber's new Chat Leaderboard feature brings the game tracking thrill to messaging and will fuel your group chats with excitement and sportsmanship! Group chat members will compete to predict the exact match results in their group's leaderboard and will be able to show off their prediction skills and deep knowledge of the football world.
This means you can monitor the action in real-time on Viber and track your progress and rankings as the tournament unfolds. Compete with football fans from around the world for bragging rights and connect to a larger community of tournament fans!
Launch a group leaderboard for you and your friends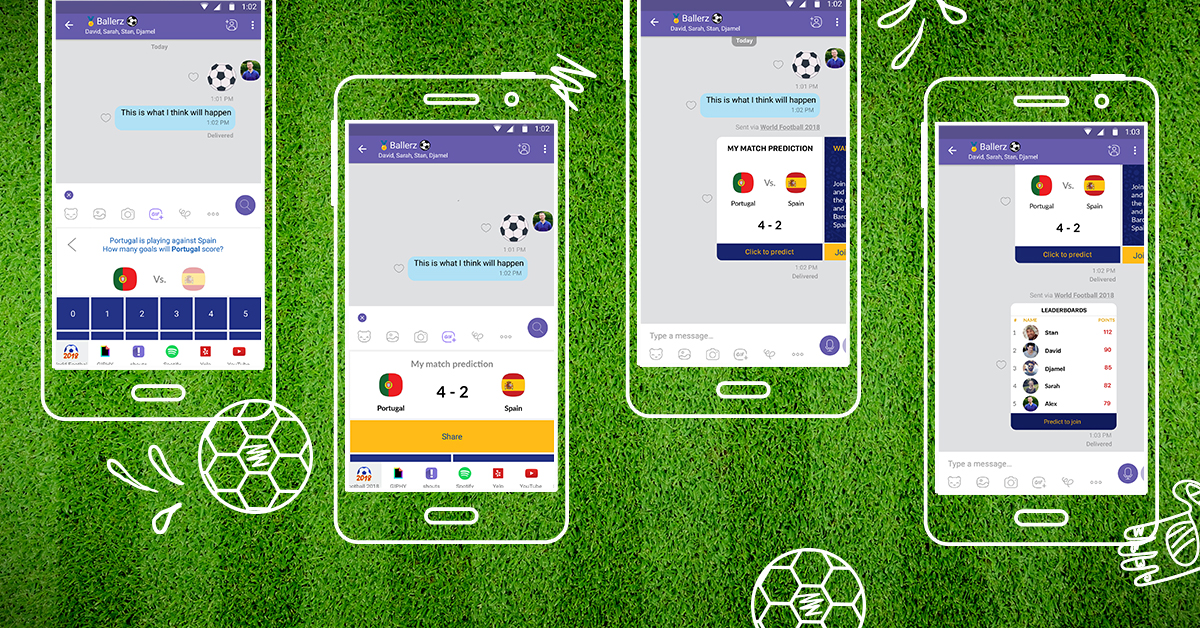 In order to start predicting, make sure your group chat is up and running on Viber and share your match predictions in your group chat, one-on-one chat or Community via the new World Football Chat Extension. Once you've shared your prediction, you'll be able to easily create the group's leaderboard by tapping the leaderboard button on the Chat Extension. Other members who wish to join and appear on the leaderboard need to share their predictions in the group.
Remember, you'll only be able to make one prediction per match, and that prediction will apply to all the different leaderboards you're a part of. So, let's say you've got a leaderboard going on with your friends and a different one with your co-workers, your one and only prediction will be taken into account on both leaderboards.
So how do you collect points and compete with your friends?
If you've perfectly predicted the match's score, you'll receive 3 points and win an instant prize.
If you didn't predict the exact result but correctly predicted who would win the match, you'll still get 1 point added to the total of their collected points. For example, if you predicted that Russia will win 3:1 and the match ended with Russia winning 3:2.
These points are automatically applied to all of your different group leaderboards.
Predict away for a chance to win a VIP trip to Camp Nou!
If you happen to be a football prediction wizard, you can also take part in the global leaderboard for an opportunity to win incredible prizes, including thousands of free Viber sticker packs, free Viber Out credit and more. For more information about the global competition, check out the competition terms and conditions.
The fan who ends up scoring the most points making predictions by the tournament's end will be crowned "The Ultimate World Football Fan" and will win the prize of a lifetime: a VIP trip for the winner and a friend to witness the famous El Clásico match next season from the front row seats at Camp Nou!
Adding to the excitement, top media companies around the world, including 90min.com and Championat.com, will launch special Communities on Viber where you'll be able to chat about everything football as well as create your own Community leaderboards.
Stay up to date about upcoming games and receive live updates, discuss your favorite matches and players and share your match predictions with friends from around the world. Follow the World Cup Communities in your preferred language:
90min FanVoice– English Community
Cracks – Spanish Community.
Championat.com – Russian Community.
Allez les Bleus! – French Community
Orlovi – Serbian Community
Goal Deutschland – German Community
If that isn't enough, you'll also be able to share your excitement with friends and family by sending them a free sticker pack, which will be available in 16 languages(!) expressing your love of the game!
So what are you waiting for? Go ahead and create your group chat leaderboard: https://vb.me/573b35