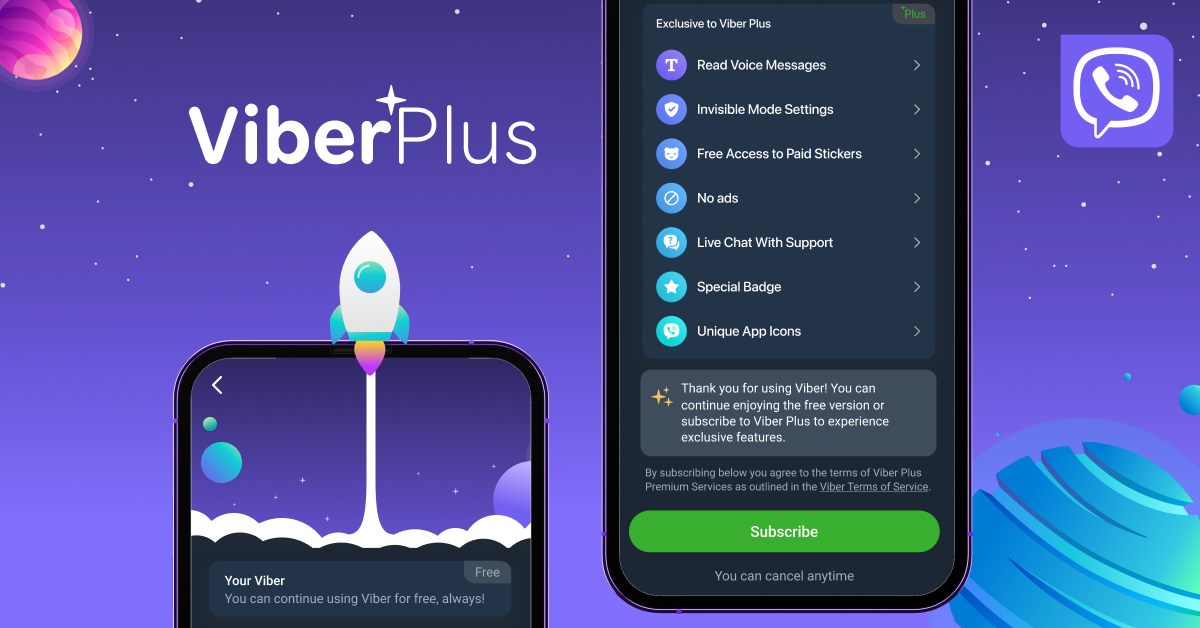 Something big has arrived on Viber: Viber Plus.
Viber Plus is the new premium subscription service that gives you more ways to customize and enjoy your Viber experience.
Viber users can continue to enjoy their favorite features for free (Communities, free calls and messages, lenses, and more are still exactly the same as they always were), but Viber Plus subscribers will get more, including exclusive features and services.
Just like Rakuten Viber, but better with no more ads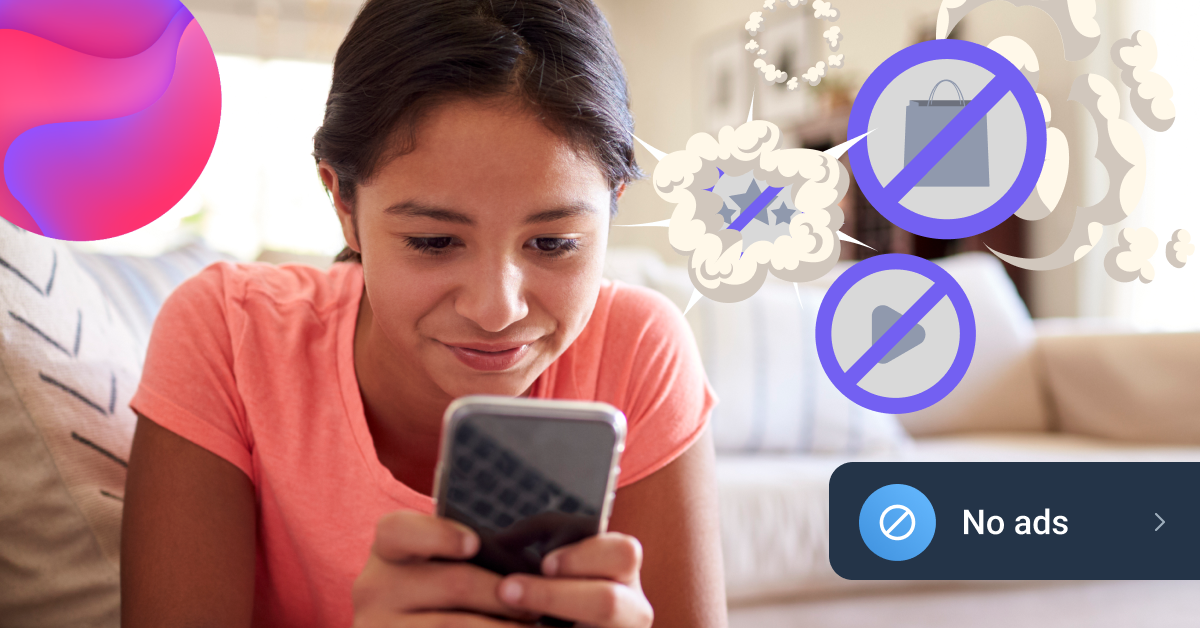 However, one key thing has also been removed from the Viber app for subscribers – ads. That's right, no ads anywhere across the entire application, no matter what screen you are on. So if no ads is your jam, Viber Plus is an automatic winner.
Your Viber, Your Way
As mentioned above, Viber Plus offers more opportunities to use the Rakuten Viber app in your own way. From new stylish Rakuten Viber app icons, to invisible mode, check out these exclusive features:
Invisible mode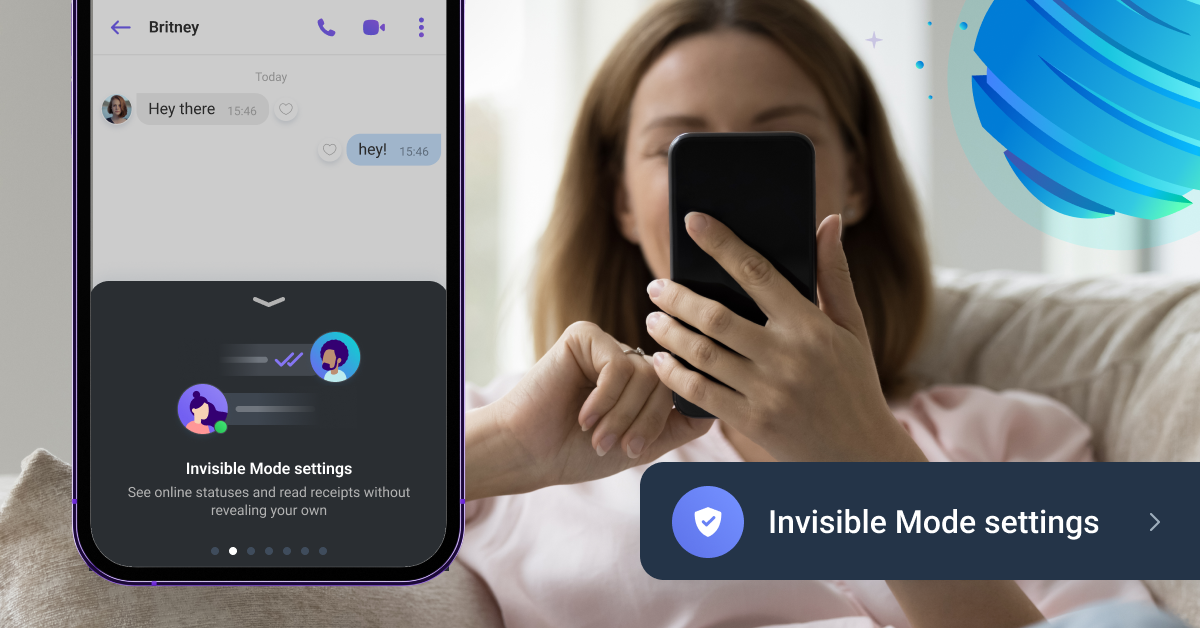 Privacy conscious Viber users have long been able to hide your online status and prevent others from seeing when you've read their message. But this does come with a downside – you can't see that information from others either.
No more. Invisible mode lets you hide your own information while continuing to see when your contacts are online or when they have read your messages.
Read voice messages… in texts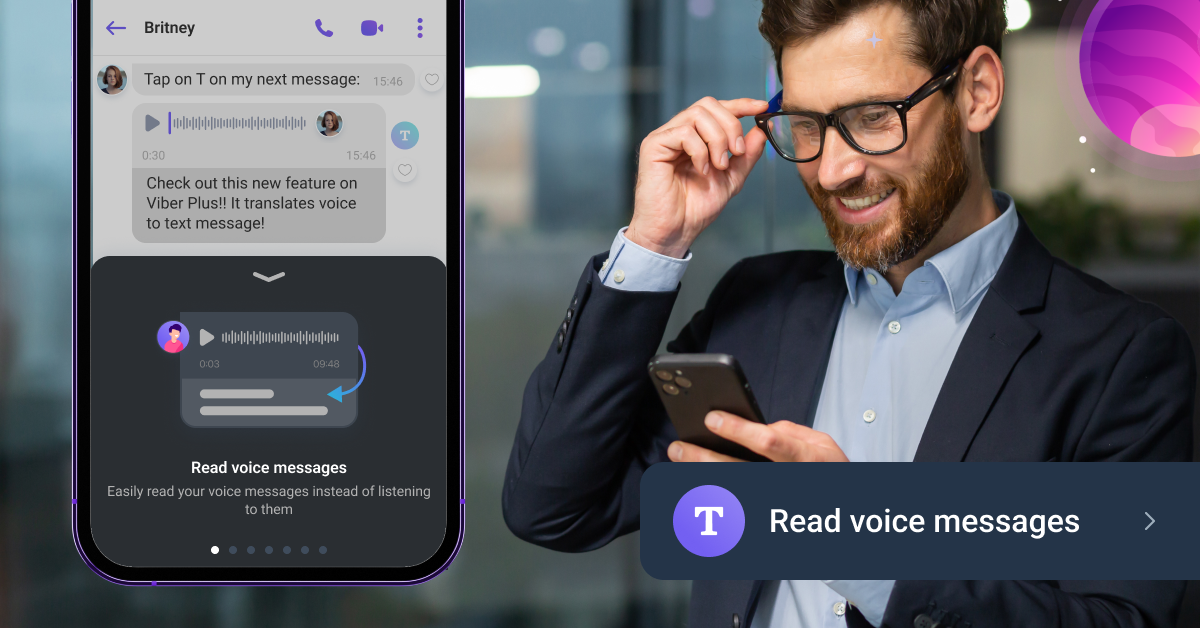 We all have that one friend – the person who sends us a voice note at the most inconvenient moment. That's why we are adding a brand new feature to Viber Plus, the ability to convert voice notes into text so that you can read it instead of you (and everyone else around you) having to listen to it.
Unlimited free stickers
Gain access to ALL of Viber's sticker packs for free. For free. You'll now be able to download and use literally thousands of Viber stickers in your chats, even the paid sticker packs you've seen but not wanted to pay for. No sticker will be denied to you, and we challenge you to keep the chat going only using stickers!
Get the personal touch
Viber Plus members can chat with a live support agent any time of day or night. Just remember, they can only solve your Viber-related issues. Anything else is up to you.
Jazz up your Viber app
Choose a specially created Viber icon for your mobile app, or put an exclusive badge on your avatar to share with your friends.
More exclusive features are coming all the time, so watch this space for an update.
Anyone can join Viber Plus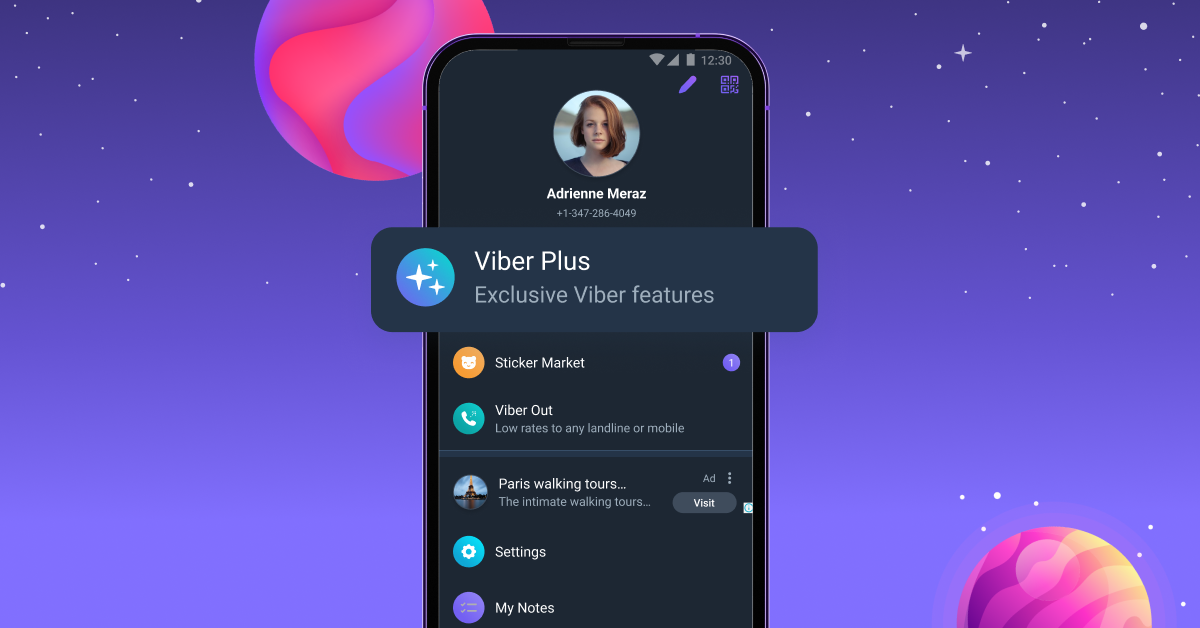 Viber Plus is now available for all users in the following countries: Egypt, Belgium, New Zealand, Ireland, UK, USA, France, Canada, Vietnam, Philippines, Australia, Kuwait, Sweden, Switzerland, Czech Republic, and India.
Users in other countries keep an eye out for when it reaches your country.
Viber Plus is a monthly subscription only available from your Rakuten Viber app.
Subscribing is easy, simply tap the More button at the bottom of your Viber screen > Choose Viber Plus > and hit subscribe. Payment is handled through your app store, and the subscription can be canceled any time, also from your app store.
Like we said, just like Rakuten Viber, but better. So what are you waiting for? Subscribe to Viber Plus today and use Your Viber, Your Way now.