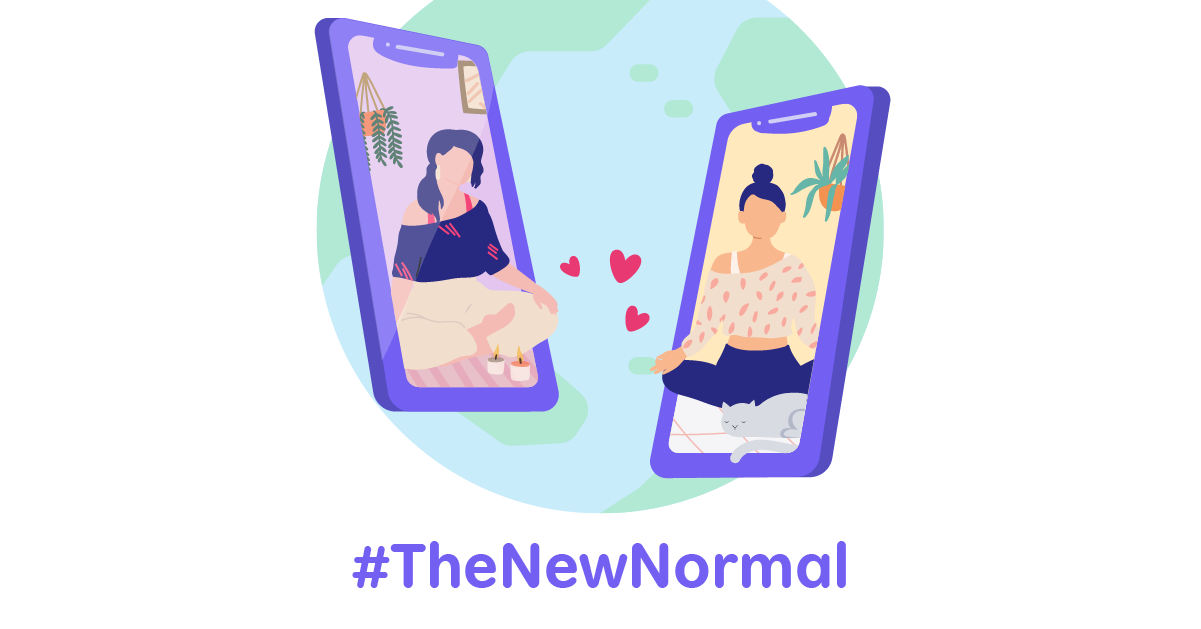 The start of the new decade was not quite how people had anticipated it to be. January brought with it a new virus that turned into a global pandemic bringing to a halt so many things we took for granted.
People had to adjust to this new world we were in. Where social distancing and lockdowns became the "new normal" and find new ways of staying in touch with loved ones and working from home.
The shift to the virtual space was quick – and soon everyone was "meeting-up" via video. Viber felt this as well, with a 170% increase in all group-related activities, including chats, calls, and Communities.
Looking back at the past year, Viber CEO, Djamel Agaoua reflected on how Viber had to adjust as well. "We work tirelessly to make communication better, especially during these challenging times, while always keeping your privacy a top priority. We thank you for choosing Viber as your messaging app and are grateful for your continued trust in us."
Spreading news fast
As the pandemic spread around the world, and more countries were affected, it became clear that people needed reliable information from trusted sources.
Viber stepped up with a solution. Official Communities created by governments and health organizations as a way of reaching millions of people no matter where they live. These Communities allowed official and verified information to reach millions of people quickly and effectively.
Communities were opened all over the world, including in the Philippines, Greece, and Sri Lanka – where they saw huge waves of people joining. Today, they stand at 2.2M, 740K, and 450K members respectively.
The World Health Organization, with whom Viber has a long-standing relationship, also opened a chatbot on Viber. It helped people stay safe and informed, which quickly gained over 2.3M subscribers.
Group video calls
March 2020 saw all of our habits change drastically. Group hangouts, family gatherings, and office happy-hours could no longer happen in person. Countries were in strict lockdowns, but people still needed that human connection.
In the past year, people had to celebrate baby showers, Christmas parties, weddings, and birthdays virtually. They also got used to having their weekly catch-ups with friends and family, and important work meetings online. Group video calls on Viber allow people to connect and see everyone they need to.
As people flocked to Viber, we quickly doubled the number of participants in group video calls from 5 to 10. Soon, 10 became 20, allowing even extended families and large groups of friends to see each other in one call.
To start a video call in any group chat, tap the video icon and select up to 19 participants.
Working from home – together
Everyone faced at the start of the pandemic a huge challenge – adjusting to working from home. Suddenly team meetings moved online and all communication became digital.
At the start of the pandemic, everyone hoped it would be over soon. That doing group video calls from the phone would be fine – but we quickly realized a "new normal" was here to stay and habits needed to change.
Home offices became a staple everywhere. With that came the need to conduct business virtually in an easy and seamless way. Running meetings from a phone was no longer an option.
Viber for Desktop
Luckily, Viber has many tools and options that make working remotely simple and easy. One being Viber for Desktop. It allows for all your messaging and calling needs to be on the same device as all your other tasks. This way you don't need to switch from your phone to your computer throughout the day.
All the while never you never have to compromise on your privacy because Viber for Desktop is not web-based. Unlike solutions offered by other apps, Viber for Desktop has end-to-end encryption by default on all private and group chats and on private calls.
Group chats and Communities
Easy and clear communication when working remotely is difficult. This is why many teams and companies opened group chats on Viber. Group chats have up to 250 participants, and to start a call, just select up to 19 people from the group.
Large companies can open Communities, where there is no limit on the number of members and newcomers can see the chat history when they join.
In groups and Communities, everyone can react to messages, create polls and quizzes, and send GIFs and stickers.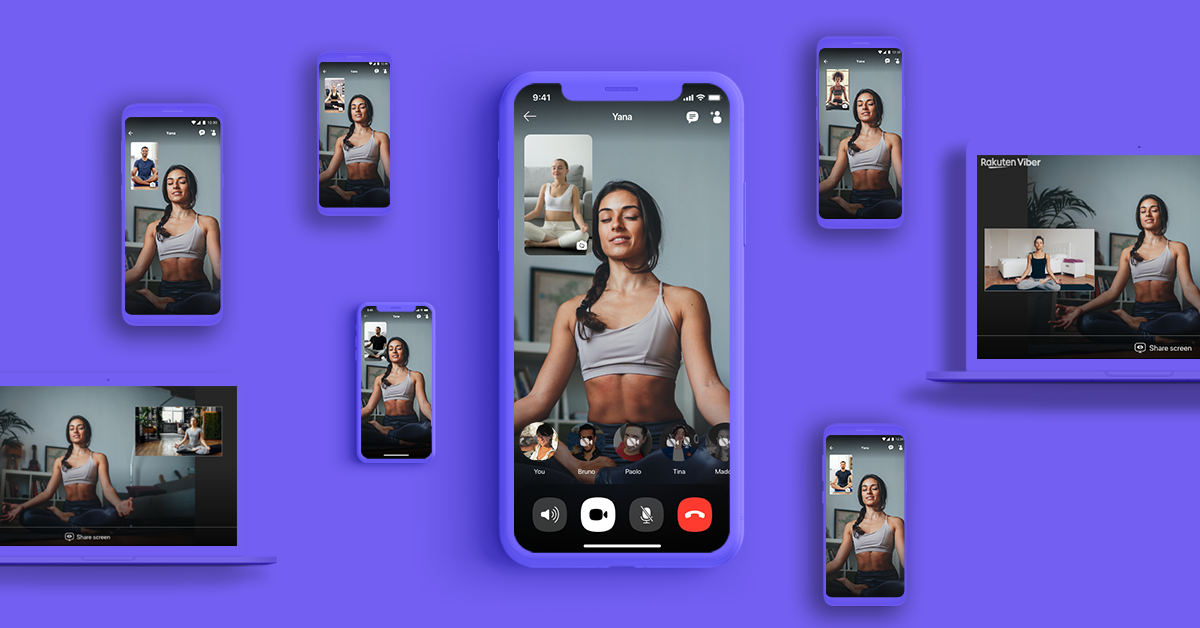 Online classes
Staying home for months on-end, meant people had to be innovative to overcome the hardships the pandemic presented. One group of people this affected was teachers and instructors, who could no longer teach their students in person.
Quick to their feet, millions of teachers and instructors around the world, started running classes via video calls and turning Viber group chats into their main form of communication with their students.
Teaching via a group video call on Viber is easy. There is no time-limit and video calls are completely free. This means your yoga class can be as relaxing as it needs to be, without a session expiry message waiting to interfere.
Having adjusted to the "new normal", teachers and instructors have new routines centered around virtual classrooms and group chats, to great successes – showing the importance of innovation and resourcefulness.
We want to thank the hundreds of millions of people around the world who put their trust in Viber, to keep them connected to their loved ones during these challenging times.