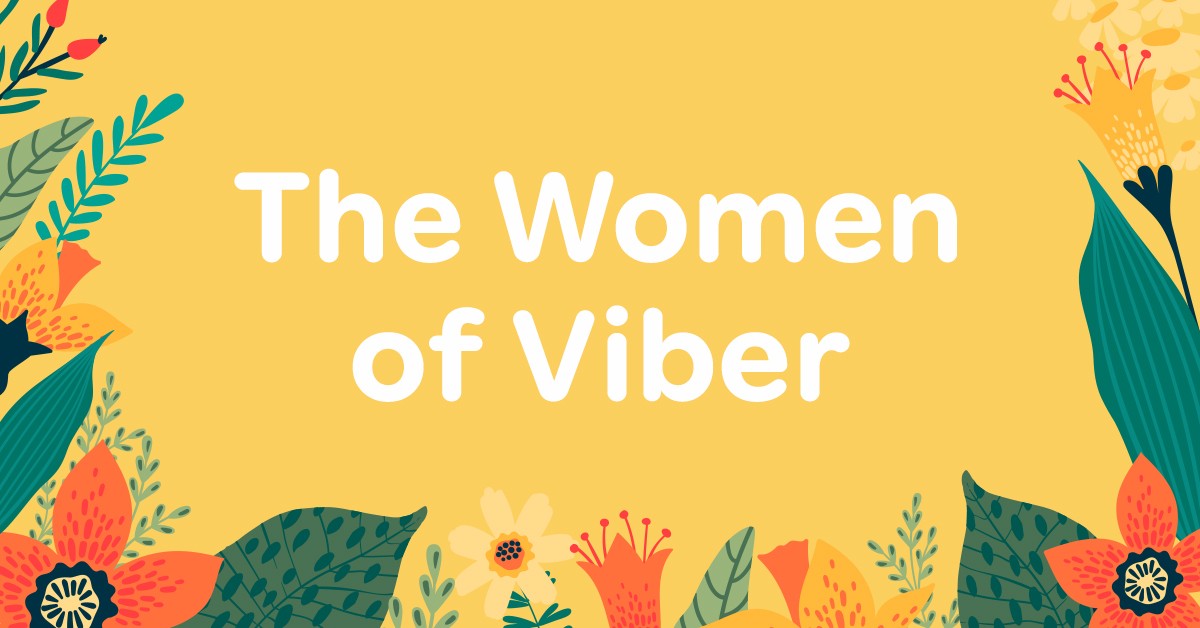 International Women's Day comes at an interesting time in the workplace.
The Coronavirus pandemic changed how we work and made everyone more innovative, as the world had to adjust to a "new normal." What hasn't changed, though, is how hard women work around the world to build successful careers in the technology and business sectors – none more obviously than at Viber, where women are decision-makers in every department.
The Women of Viber
While International Women's Day is a great time for a reflection on how far women have come and also how far we still have to go, at Viber we don't need a special day to celebrate the many women who work at the company.
This attitude is championed by the top executives in the company, who believe women should be part of any team whether technological, business-related, or otherwise. Leading the way is company CEO, Djamel Agaoua:
"At Viber, every day could be International Women's Day. We would not be such a successful company without the very talented women at all levels of the organization, including 50% of the executive team. We can't wait to reach the moment where international Women's Day becomes redundant, as women all over the world will have the same opportunities and rights as men."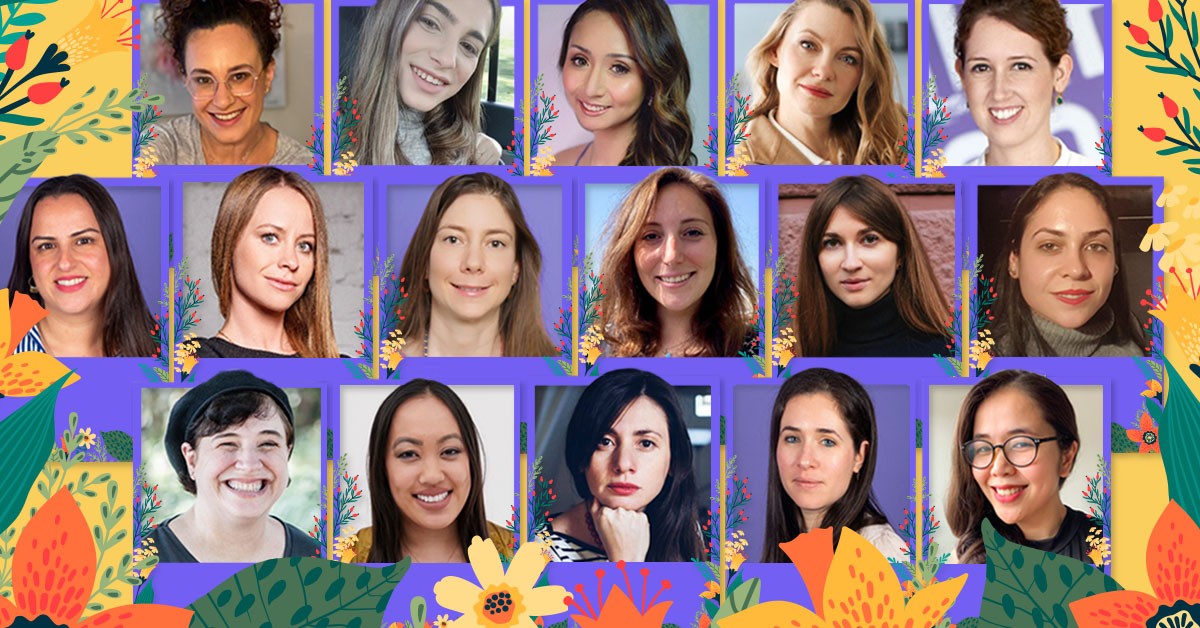 Role models make a difference
For this year's International Women's Day, managers, directors, and executives at Viber, from across the world and departments, sat down and discussed (via Viber video call) what it means to them to be a woman in tech and business.
"My mom, who is an engineer and entrepreneur, and who broke many glass ceilings in her career, back when there were fewer options than today," mused Idit, our General Counsel when asked who was her first female role model. This sentiment was echoed by Zarena and Natalie, our PR and Marketing Director and HR Business Partner for international regions, respectively.
"My mom," Natalie told the group, "moved to the UK in her early 20s from the Philippines and showed ambition and resilience in building and establishing her life in this foreign country." It's this spirit exactly that links the many women in business who inspire the women of Viber.
From Oprah Winfrey, Jacinda Arden, Tessie Sy-Coson, to Whitney Wolfe Herd, they all fought hard to get to their current leadership positions – which is why they motivate millions of women around the world.
Create your path
Lana, the PR Lead for APAC was the first to tell her story, "I wanted to make a difference. I wanted to do things I had never done before, and stepping into the industries of the future was the best way to go about it." Veronica, from the Business Development department, agreed and added, "I wanted, cliché as it may sound, to change the world by improving people's daily lives — be it via keeping them entertained, or helping them stay connected."
Anna, our Chief Growth Officer, explained that it took time until she found herself in tech: "I got to the tech world through advertising and sales roles in the press at the beginning of my career. Then, I moved into sales and marketing in online media and finally, to product and marketing in tech." In the end, it is our paths that make us who we are and provide us with what we bring to the table.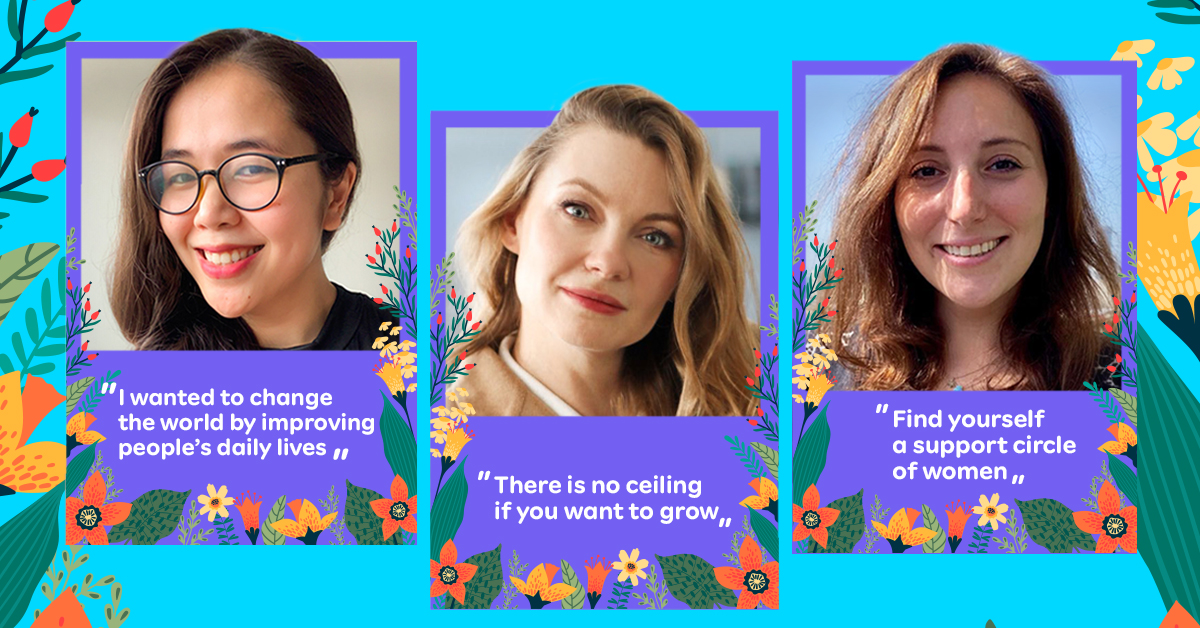 Are things beginning to change?
"I am very proud to see strong women lead this industry…" Tal, the Localization and Content Director, explained, as for her it is a sign of significant changes. ״I think that women bring something else into the business environment and it makes a difference."
Milena, our Stickers Team Lead, agreed on some level but believes there is still some way to go. "The number of women in management positions is increasing, but earnings are still higher for men in most fields." Adding to the sentiment was Yuval, a DevOps Engineer, "I'm happy to see more women joining the industry, but I still see a shortage of women in DevOps. I really hope this will improve in the coming years."
"It's a positive sign that we see more female leaders in business and tech and I'm a strong believer that the trend is here to stay." Zarena noted, ever the optimist, "even during extreme challenges, such as the COVID-19 pandemic, equal business culture means also more empathy, stronger integrity, and resilience."
What does the future hold?
"As gender equality is a hot topic and being discussed in both traditional and digital media, it shapes the public conversation around it which then leads to empowerment of young women to follow their desires and dreams," explained Noya, the CRM and Growth Marketing Director.
Matan, BI Team Lead, couldn't agree more with Noya, and added, "it's on us to make sure these changes keep happening so that women will get equal chances." Noa, our Senior Partnerships Account Director summarized the topic perfectly: "I'm positive that things will change if we continue to put this important topic at the forefront and I hope my daughters will grow in a world where equality has been reached."
Advice for the next generation
Being a developer for 30 years, many on the call were excited to hear Kira, and what advice she had for future generations. "Be successful as a human being. Treat everyone with respect, and that is how they will treat you as well." Words to live by, indeed.
"Find a business or direction that you like and that inspires you… Enjoy it, work hard and be yourself. Every day." Added Mila, the PR Lead for CIS.
"I have two daughters, and I'm doing my best in encouraging them to do their best and to strive for independence…they know that everything is possible." Gali, one of our HR Directors, explained.
Ending the call on a high note, was Elise's, the Creative Team Lead, statement: "they say behind every successful woman is a tribe of other successful women who have her back… I know myself, friends, and the female connections I've made over the years are proof of that."
The passion these inspiring women have for encouraging other women to join the tech industry is the same passion they have for striving to create the best possible messaging app for hundreds of millions of people around the world.