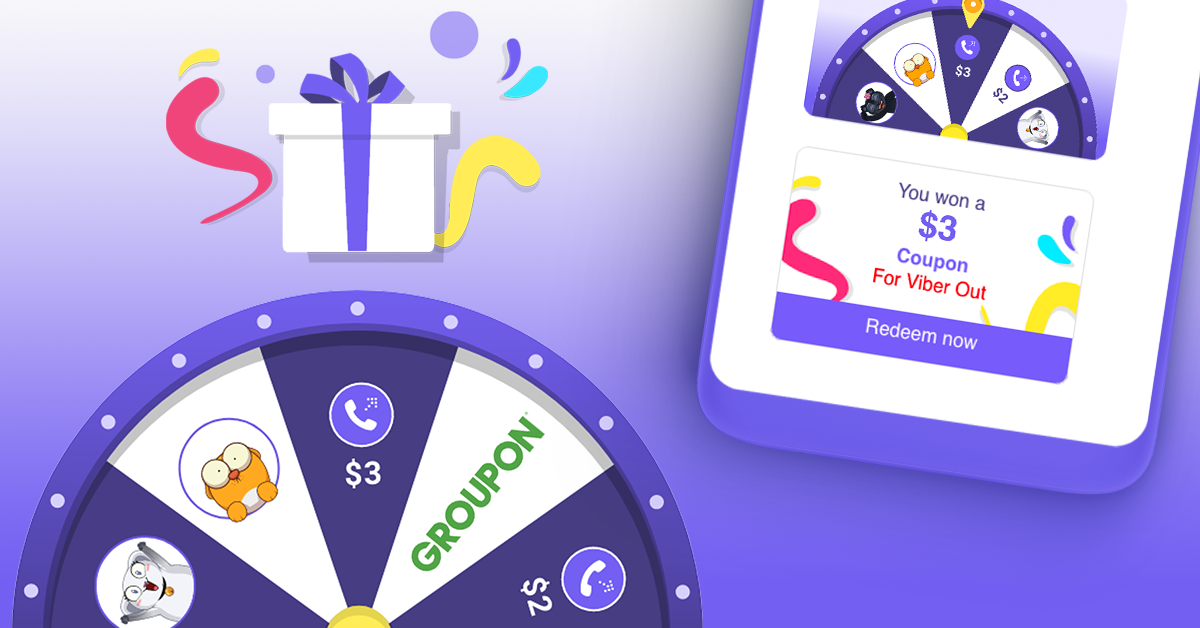 9 years ago, four friends sought to keep people in touch globally without blowing up any phone bills. Today that idea became Viber – the most secure messaging app in the world.
With over 1 billion people using Viber globally, and top-of-the-line privacy settings, we have many reasons to celebrate this year on our birthday.
That's why we're handing out gifts to everybody. Free Viber Out coupons, special discounts and vouchers from partners, unlocking fun sticker packs. Everyone who participates gets a gift!
Here's how it works:
There's a wheel of fortune chatbot waiting for you on Viber. You spin the wheel, and you get whichever gift the arrow lands on! Simple as pie?
Sometimes one gift isn't enough – invite 3 of your friends to spin the wheel too and you'll get to spin again and win again!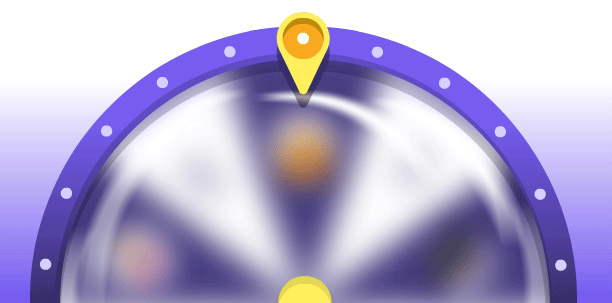 We teamed up with 35 partners around the world to create 43 unique offers – totaling a whopping 35 million U.S. dollars in gifts.
From OZON in Russia, FoodPanda in Bulgaria, Groupon in the U.S. and Western Europe, Rakuten TV in France, VodafoneTV in Greece to Burger King in Bangladesh – and more!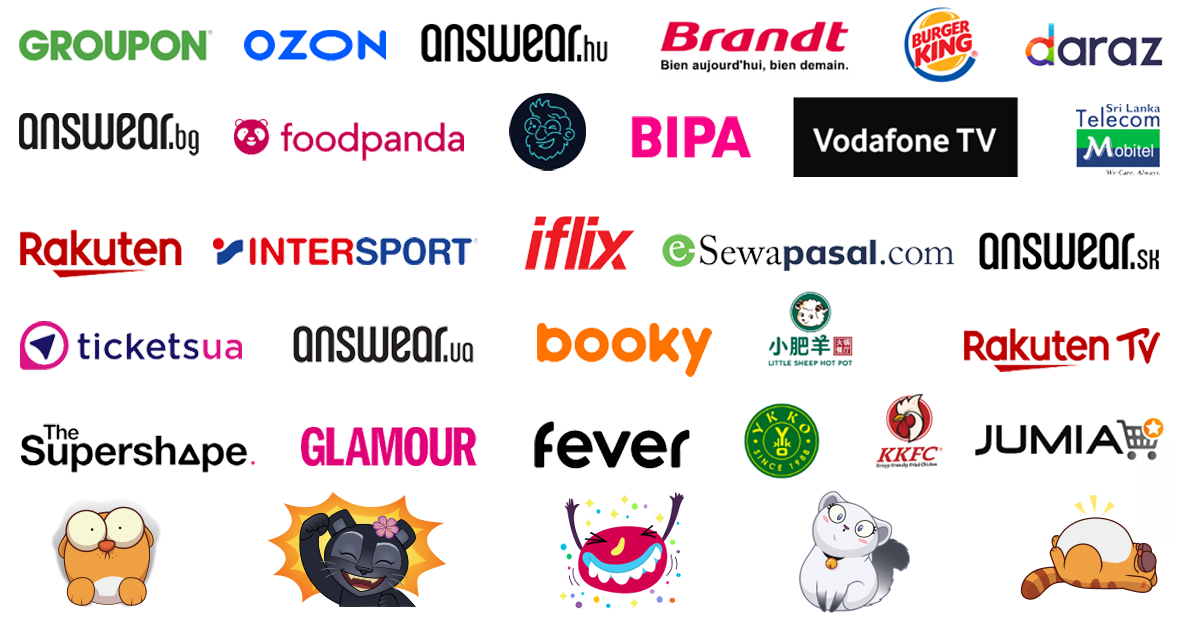 In addition to our partner prizes, we're also offering coupons for Viber Out – so you can call anyone, on any phone in the world, and make them happy for Viber's birthday. Viber Out works when calling landlines and when calling people who aren't on Viber! It's a great step toward helping people to connect.
Finally, the wheel of fortune wouldn't be complete without some of our favorite sticker packs: Be like LegCat, Lola Says It Best, Start a Conversation. People who win a Sticker Pack can spark up a conversation with friends and family – even people you haven't spoken to in a while.
All around the world people rushed to participate.
So there you have it! We invite you all to celebrate Viber's 9th birthday with us. Gifts will be given to every person who spins the wheel of fortune. And a second gift will be given to anyone that brings their friends to play!
Our birthday is all about sharing and having fun. Want to win a gift (or two)? Open Viber and spin the wheel of fortune.