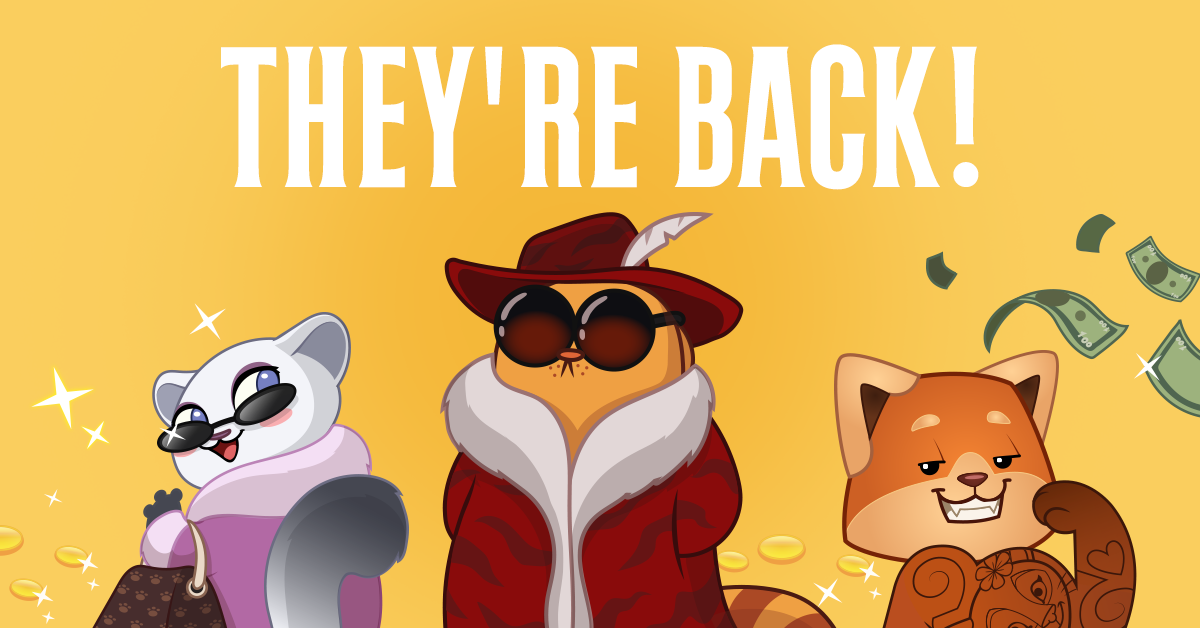 Our beloved Viber characters – Legcat, Lola, Freddie and friends – are back in these perfect new packs that are simply the best additions to your chats.
Strike it rich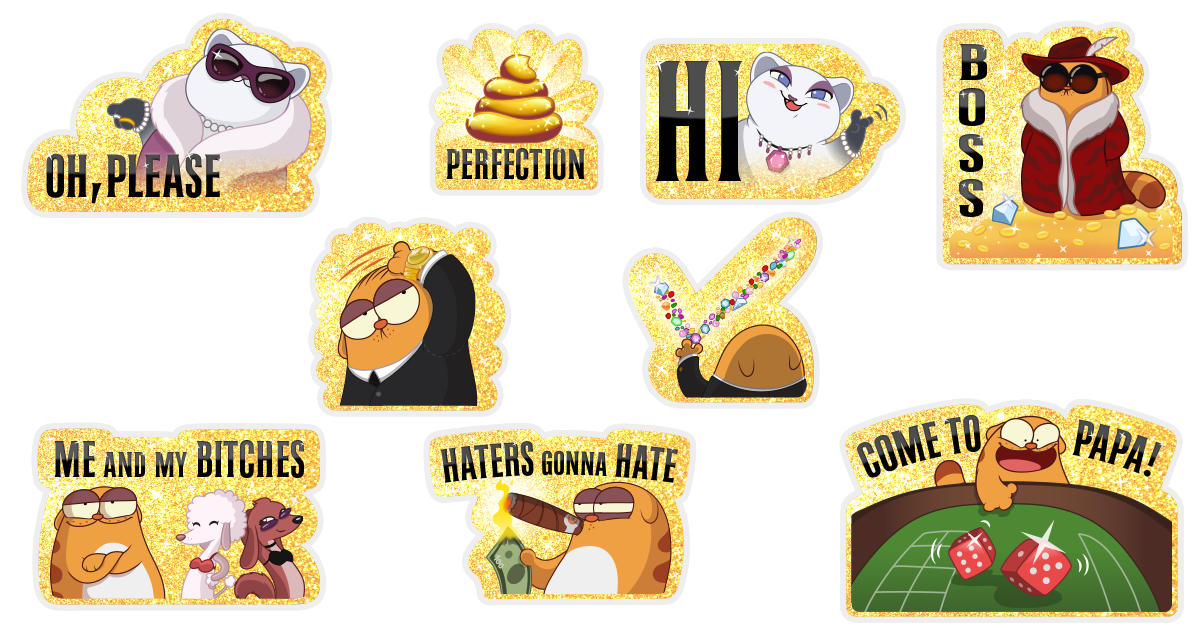 These stickers are pure gold! LegCat and Lola have made it big, and are really embracing the good life. Add a little bit of bling to your chats with these luxury stickers.
Get the pack now: https://vb.me/748072
Make a good impression – every time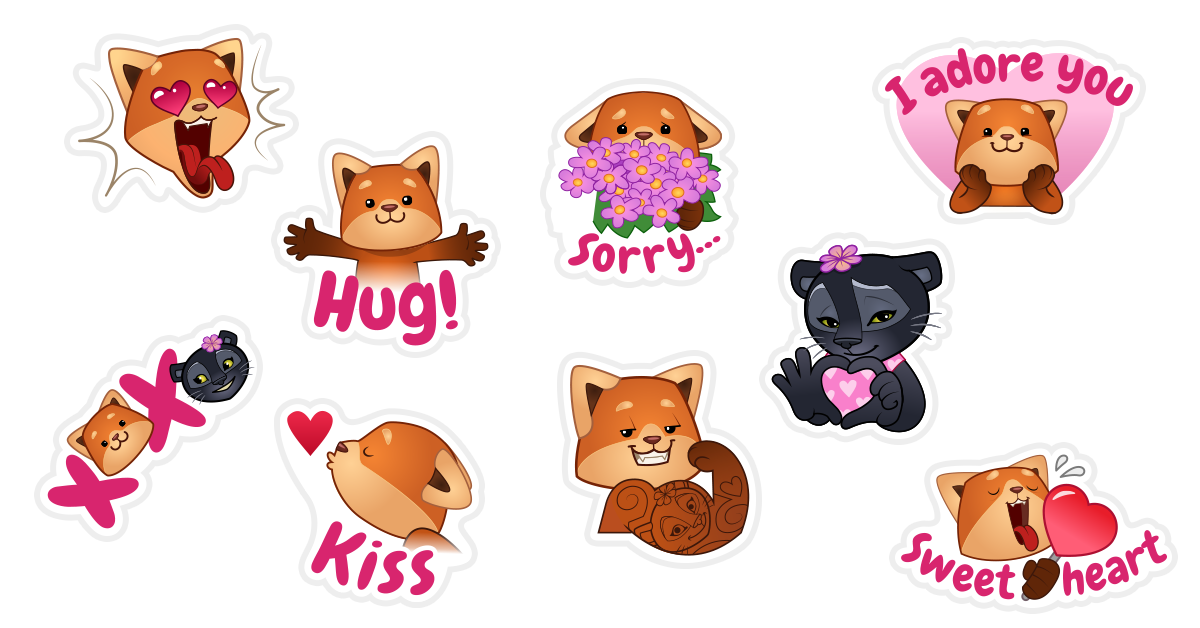 Freddie the Fox puts on the charm in this pack. Take advantage of his sweet-talking skills, and send these stickers to your special people to show them just how much you care.
Get the pack now: https://vb.me/1a61a3
Say how you really feel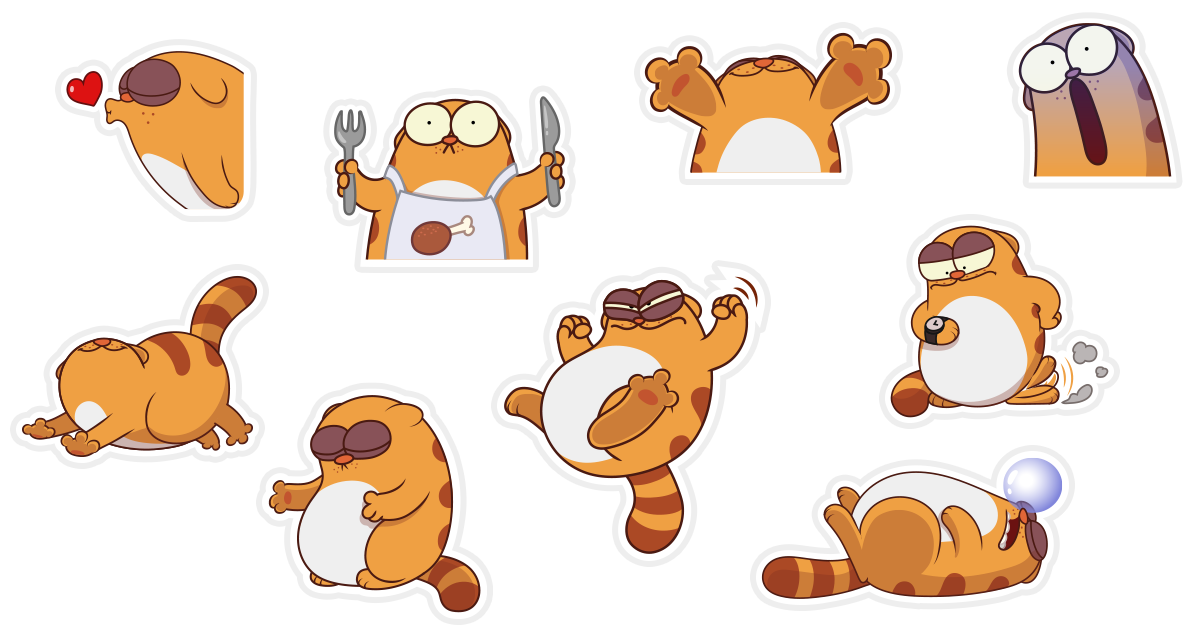 We just love the way LegCat can tell you exactly how he feels with just a look!
Whatever the occasion, LegCat has nailed the perfect facial expression or body language. These stickers will help you make your feelings extra clear.
Get the pack now: https://vb.me/e2632d
Be your best self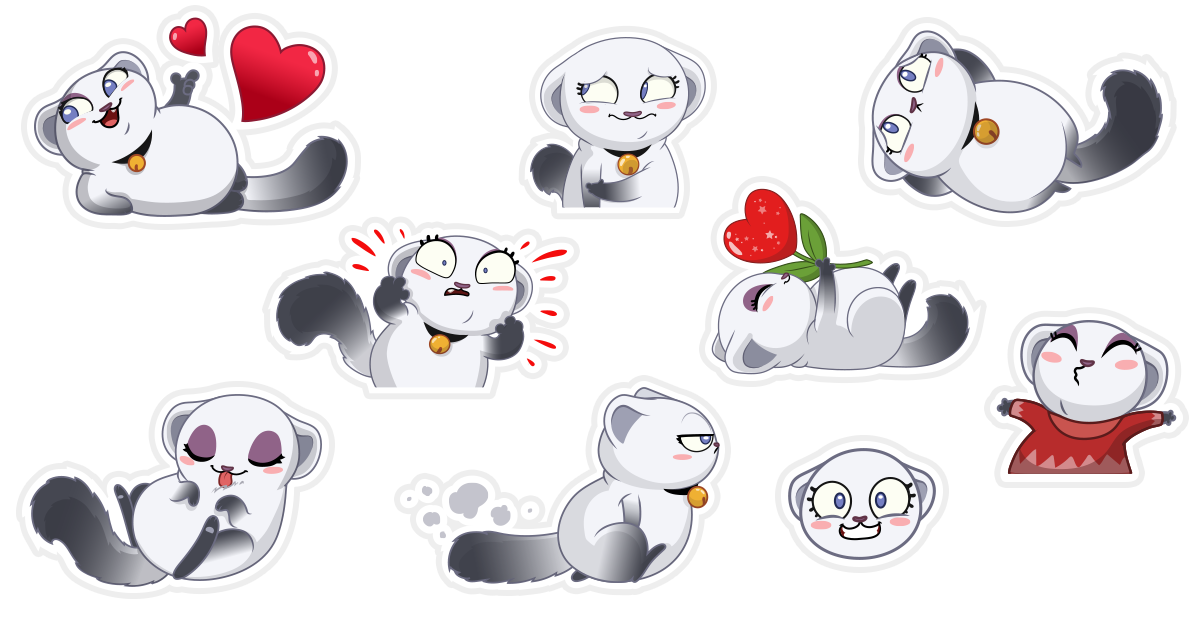 Lovely Lola really knows what she wants from life, and in this pack she is living her life to the fullest. Whether you are feeling on top of the world, or just that little bit embarrassed, Lola is here to help you say it best.
Get the pack now: https://vb.me/8e91b2
Let your dark side out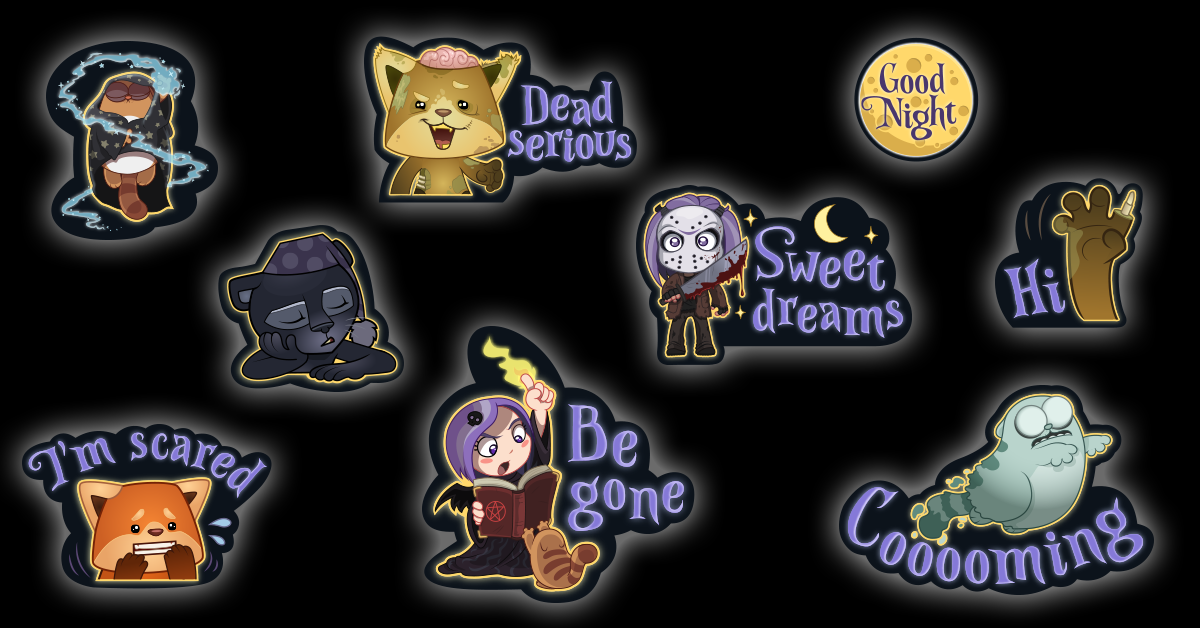 LegCat and his gang have gone dark for this special pack inspired by Viber's dark theme. When you just have to let your dark side out, this pack is the perfect way for you to do it.
Get the pack now: https://vb.me/88b36a
Do you love Viber stickers? We do too, so we have a Viber community celebrating the best of our new packs. Join us now!