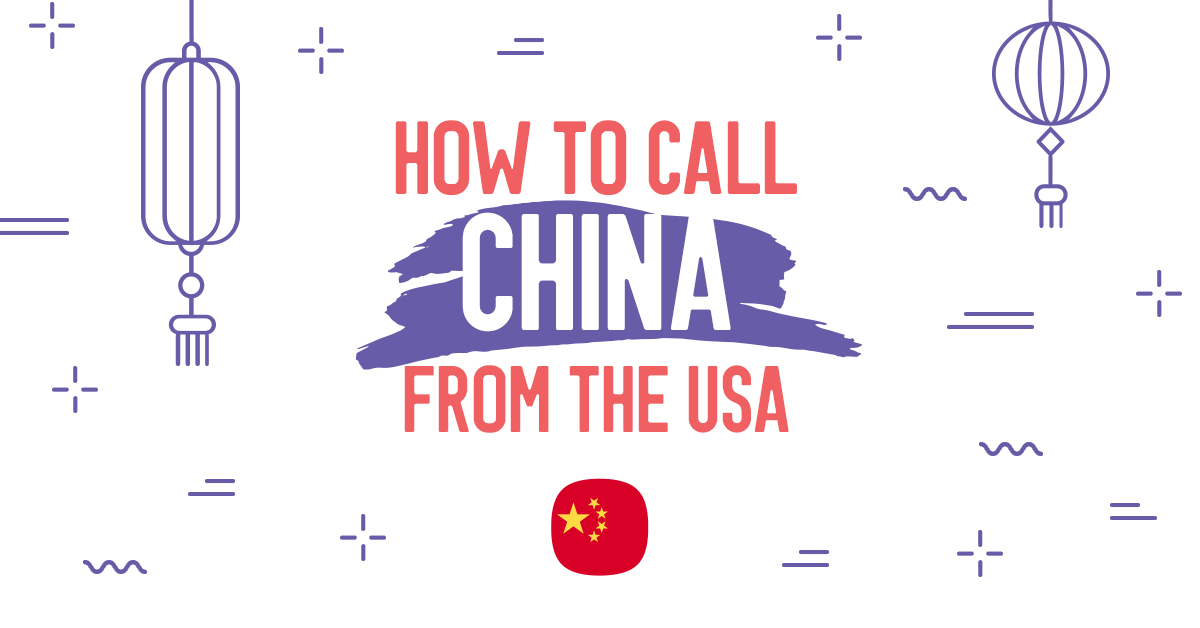 Missing your loved ones in China? Making calls to friends, family and coworkers should be cost-effective, simple and guarantee no hidden fees or surprises. Instead of opting for expensive calling cards, we offer a much better alternative that will help you make calls to China without breaking a sweat. Check out our how-to calling guide and learn how to call China from the USA.
Getting Started: Make the Call
There is only 1 official time zone in China (CST – China Standard Time), which is 8 hours ahead of UTC. The time zone is known as Beijing Time and is observed all year long, so there are no Daylight Saving Time clock changes. Once you've figured out the time difference and are positive you aren't waking anyone from their beauty sleep, dial according to the following instructions.
International Dialing Codes for Calling China
011 – The USA exit code, which needs to be dialed whenever you're making an international call from the USA or Canada.
86 – Country code for China
Area code – Should be between 1-2 digits. Check out this list of area codes to find the one you need.
Phone number – May not begin with 0 and can be between 8-12 digits, with 10 and 11 digit numbers being most often used.
This is an example of what your call to Beijing in China from New York in the USA should look like: 011 86 10 ???? ????
Cell phone numbers– Should have 11 digits, with 1 being the first digit.
In order to call a Chinese cellular phone follow the next format:
011 86 1X? ???? ????
X can be: 3, 4, 5 or 8
Low-Rate Viber Out Calls to China from 1.3¢
Viber-to-Viber calls are absolutely free, and if you'd like to call a landline or contact anyone who doesn't have an internet connection, you can always opt for Viber's low-cost calling service, Viber Out.
With Viber Out you can make calls to China from the USA from 1.3¢ to landlines and mobiles. If you're interested in making frequent calls from the USA to China, opt for one of our three calling plans. These include our most popular calling plan which offers 768 minutes for $9.99, the starter pack worth 384 minutes for $4.99 and the frequent caller plan at $24.99 worth 1922 minutes.
Viber Out's calling rates offer you the possibility to stay in touch with your loved ones no matter where they are. In case you're interested in learning how to call different countries from the USA, check out our how-to series, in which we teach users how to call Nigeria, how to call the UK, how to call Mexico from the USA, how to call Canada from the USA, how to call the Philippines, how to call India from the USA and more.
Try out Viber Out and let us know which country you call the most on Twitter!
*Rates are subject to change.