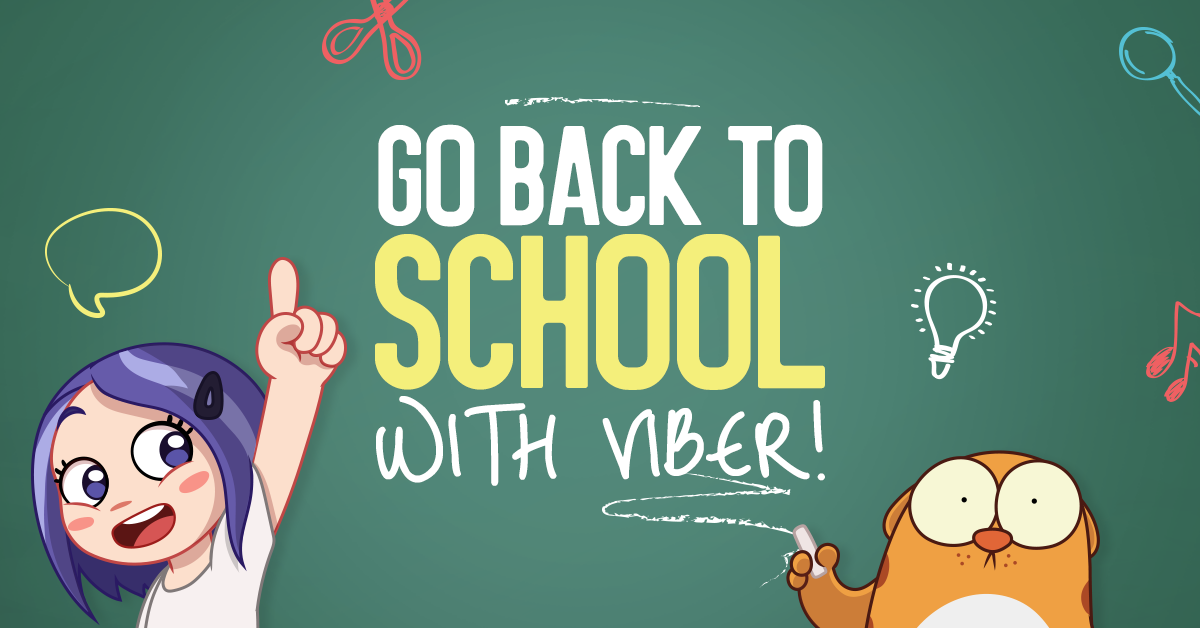 It's almost time to go back to school, which means you'll get to see all your friends, get back to doing your homework and learn new and interesting things! In order to get you or someone you know ready for the exciting day we've got three sticker packs that are perfect for the start of school.
Whatever grade you're going into or however many more years you've got left to finish your degree, we've got you set with these fun sticker packs to make the days at school go by a bit faster!
Violet heads back to school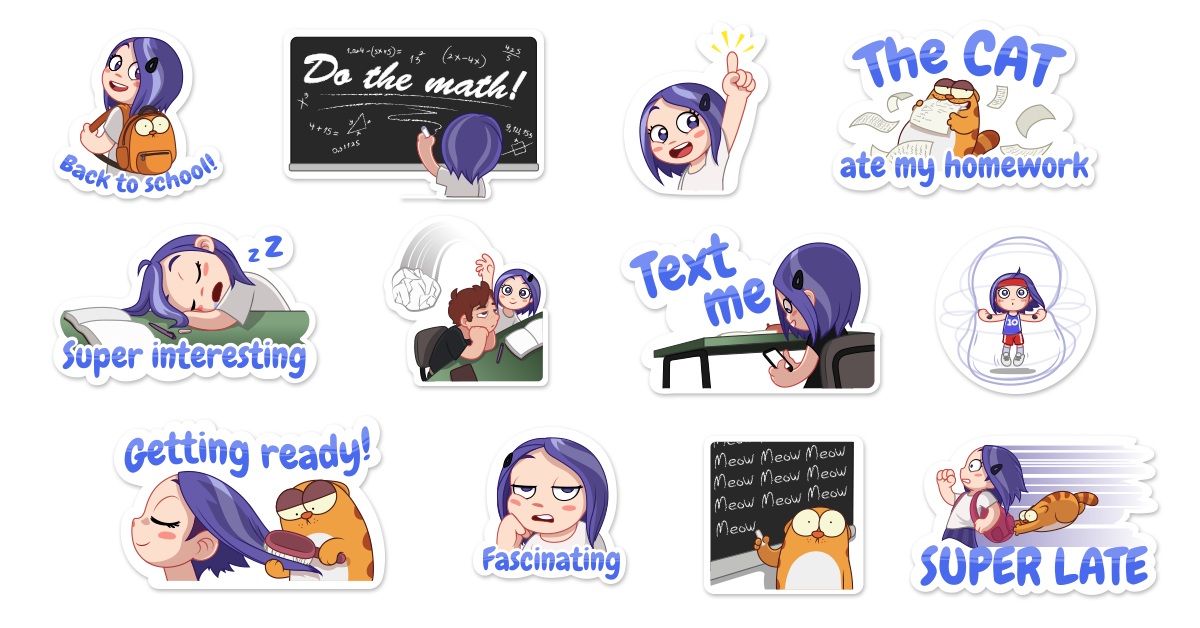 If you happen to be a Violet and LegCat fan, this sticker pack is the one for you! Join Viber's first sticker character, Violet, as she head back to school with the help of her furry companion, LegCat, who is always around to make things a bit more interesting and amusing! Download the new pack now and make sure you share it with all your friends.
Download now: https://vb.me/02eac5
Young Love at School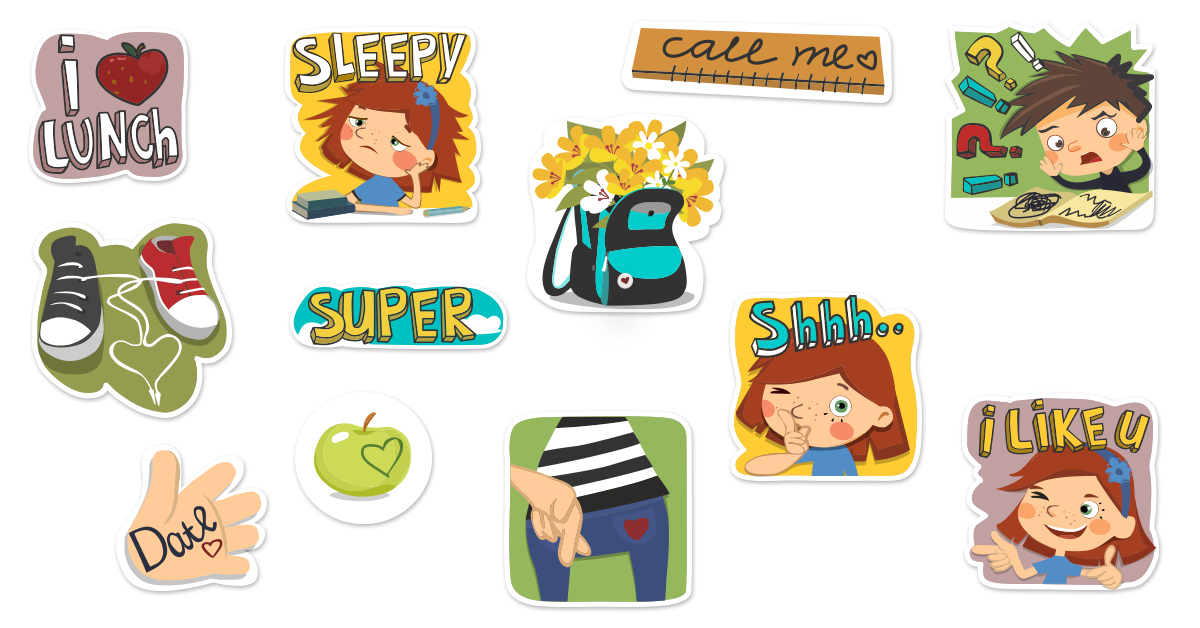 Ah, to be young and in love at school. Make sure you download this sticker pack featuring our favorite couple of lovebirds to help you get through to your crush and let them know exactly how you feel.
Download now: https://vb.me/8ed887
Freddie and friends go back to class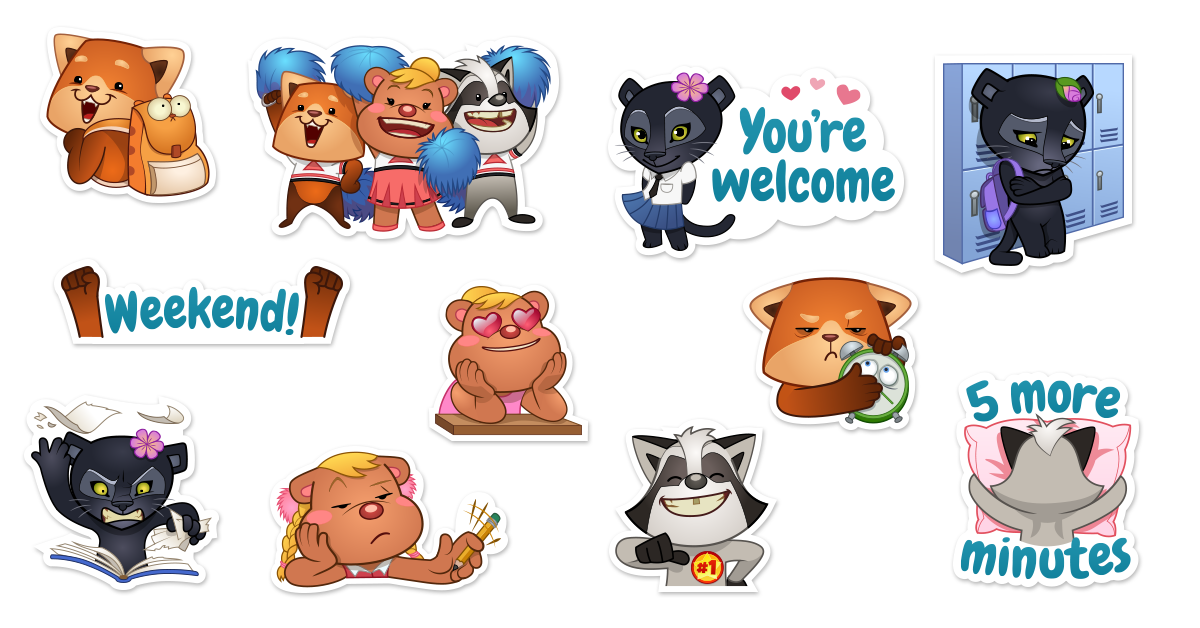 Join Freddie's gang as they take the school year by storm! This fun sticker pack features Freddie, Eve, Rocco and Crystal who will help you express any feeling you may have about your classes, school or your upcoming plans for the weekend with your human friends. Get the sticker pack now and share it!
Download now: https://vb.me/6a3763
Starting school means saying goodbye to your summer memories, but it can also be a lot of fun. Make sure you spice up your conversations with our sticker packs and check out our recent Disney sticker spotlight special to get even more fun packs you'll love sharing with your friends!