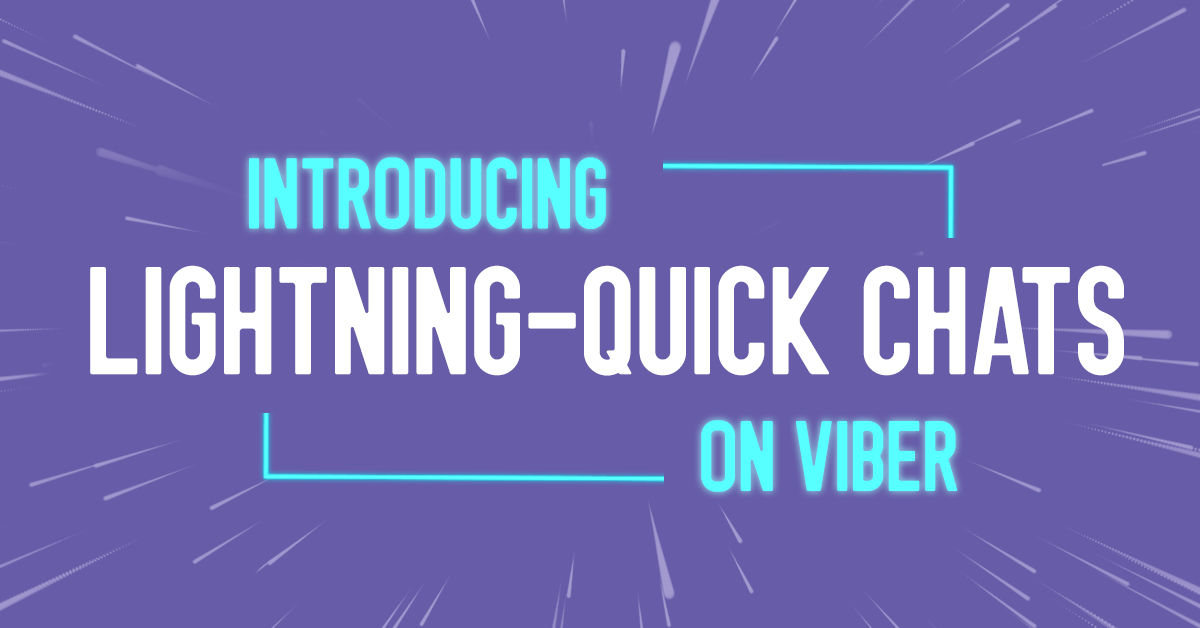 Viber's latest version includes something pretty big – a fresh new and faster chat screen experience!
To achieve this, we've reworked the app, so that when you open it on your phone and move from chat to chat it is now quicker than ever before. Chats on Viber have received a stunning facelift, with some new color and a load of new details to make your messages faster and give your chats a fresher feel.
We love this different look, and we know you will too. Check it out!
Faster messages than ever before
Our main goal is to ensure your Viber messages are sent faster than ever before. Your messages will now be delivered twice as fast as before the update, so your chats will flow more naturally and move along more quickly.
More space to chat
Your new chat screen has wider chat bubbles so you can see more messages on the screen with just a glance.
The default chat background is now plain white so that your messages really stand out. Don't worry, you can still customize your background with your own image or choose from the new backgrounds we've added for your selection. Whatever you choose, the text in your chat bubbles will change between black and white to make your chat stand out.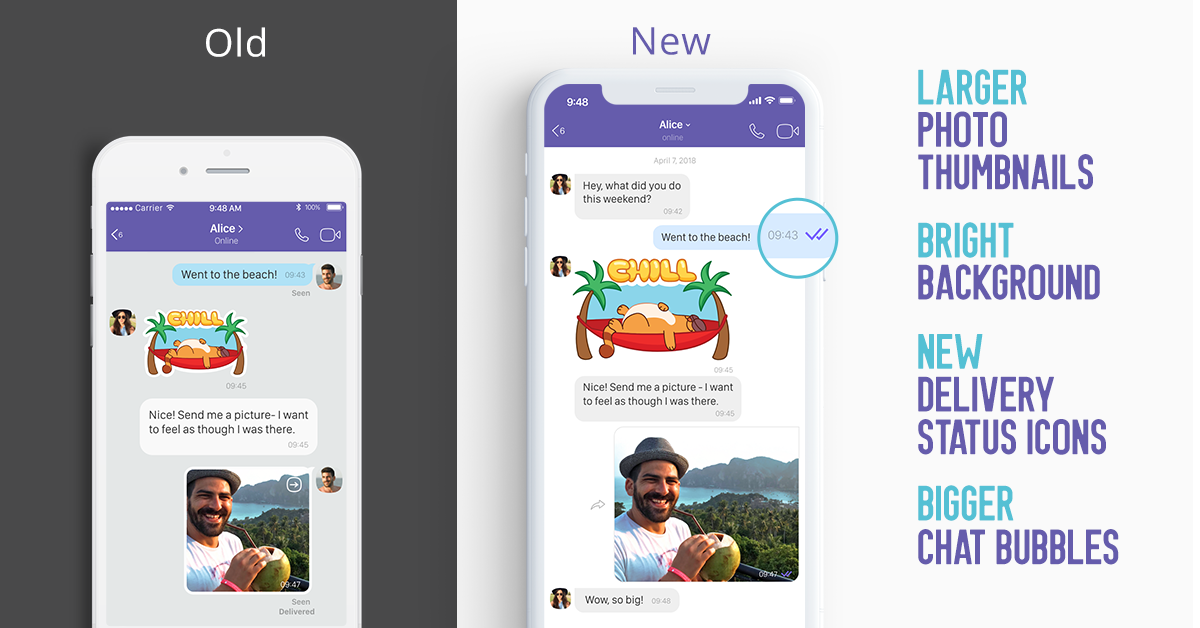 Quicker message status icons
New icons for message delivery statuses reflect our new faster message sending time. Now you can see more quickly whether your recipient has read your message.
How does it work?
One ✓ means your message is sending
Two ✓✓ means your message has been delivered to your recipient's phone
Purple ✓✓ means your recipient has seen your message.
A sharper photo and video experience
You love sharing photos with your friends and family in chats, so it was important to us to give you better images in the chat. Now, when you receive photos or videos, you will see them in bigger, higher quality thumbnails in your chat screen.
The new faster chat screen and high-speed app is available now on iPhone, and coming soon for Android users.
Get it now when you update to the latest version of Viber today: https://vb.me/6a4ae3