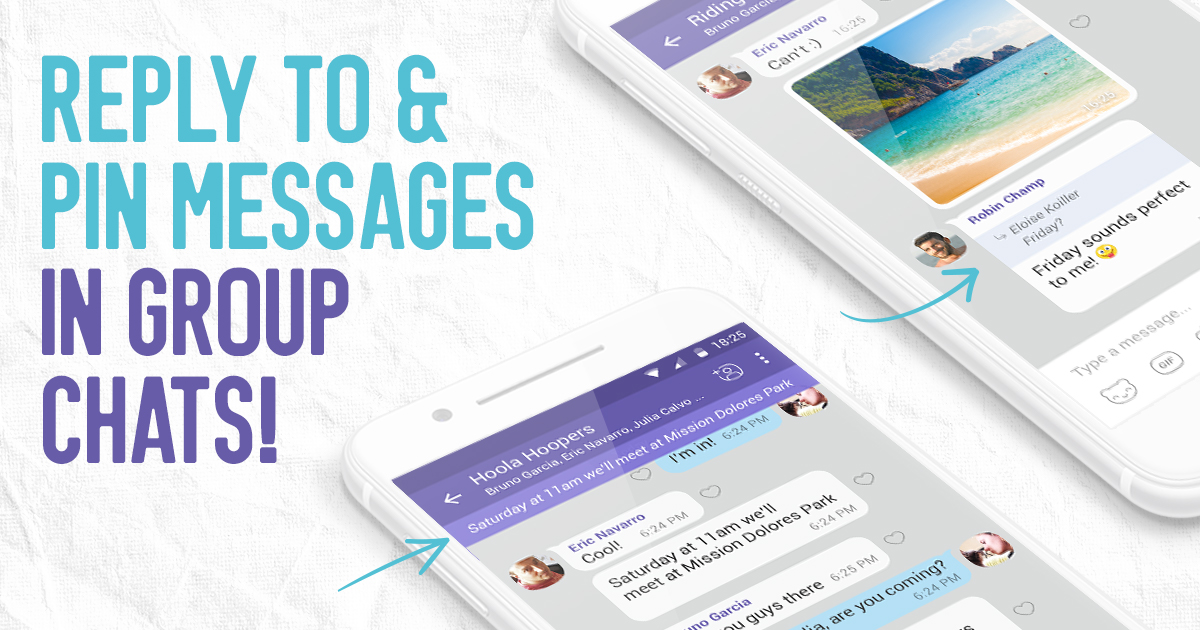 Group admins now have even more tools to run efficient and productive chats, one of which is the new pin messages in groups feature. Whether you need to ask your entire group a question, or remind them about your upcoming birthday party, being able to pin your message to the top of your group chat is exactly what you'll need to get your message out, loud and clear.
Your pinned message will remain at the top of the group's screen even while the conversation continues so that the entire group notices it and is able to discuss it. To pin a message, long tap it and select "Pin". This ensures that any important message you want all participants to see, stays right at the top of everyone's screen.
If you'd like, you can also pin an existing message from your chat, or go to your info screen and type the message you'd like to pin to the top of your chat. Your pinned message will stay at the top until it's removed or a different message is pinned.
Pinned messages give you – the group's admin – yet another tool for running productive group chats, and removing the burden of identifying and saving important messages from chat participants. They're so easy to use you won't know how you managed a group chat without them!
Reply to Messages Within a Group
We all experience that frustrating feeling when we missed the chance to respond to a message in our group chat since so many other messages were sent in the meantime in the chat. Viber's reply feature lets you to reply to any specific message within a group chat, so that you don't feel left out of the conversation.
By long tapping a message within your group chat and tapping the "Reply" button you'll be able to reply to messages even if you weren't around when they were initially sent. Once you reply, a new message will be sent to the chat, with the original message quoted. Here's how it looks: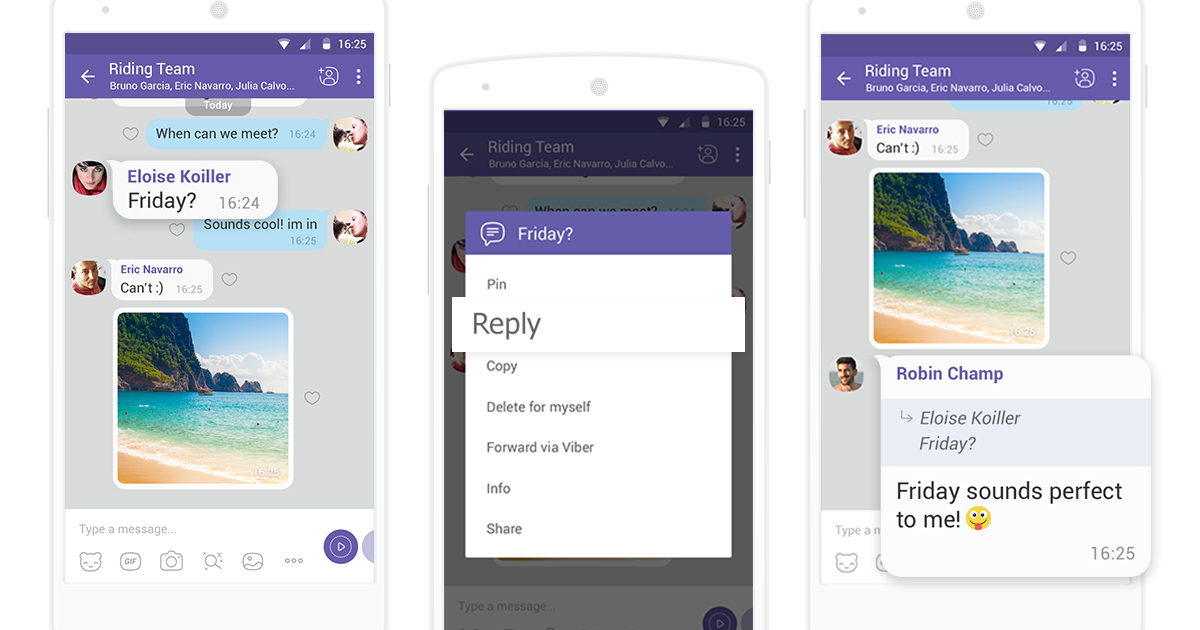 Now on @Viber: Pin messages to the top of your group chats and reply to messages!- Click to Tweet
You'll be able to reply to anything from text to GIFs, photos and much more, so get creative since things are starting to heat up on your group chat! The new update will roll out gradually, becoming available globally in the coming days.
Stay in the loop about different chat features, like how to invite your friends to a group chat, and how you can delete messages you never intended on sending. If you'd like to see a new feature on your Viber app, let us know about it on Twitter!