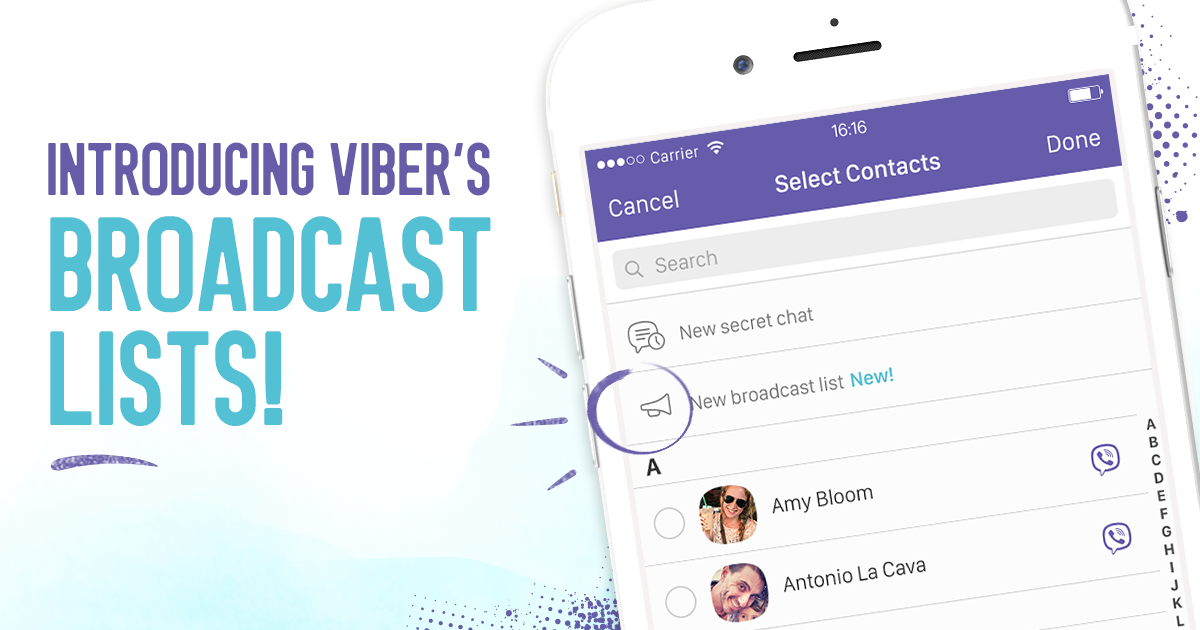 We all may be part of a group chat, which enables us to share information with groups of friends, family and coworkers. But, every so often, we'd like to send the same message to a number of unconnected recipients who wouldn't go together in a group chat. Viber's new broadcast list feature helps you send the same message to multiple people, privately, saving you a lot of time and energy.
So, how does it work? Broadcast Lists are lists of two or more people from your Viber contacts who you can send the exact same message to without having to add them to the same group chat. If you don't have an existing chat with one of your recipients one will be created for you. You'll be able to name your list and add or remove contact whenever you'd like. Broadcast Lists are saved so you don't have to re-choose the people on your list whenever you'd like to send a message. Here's what it looks like: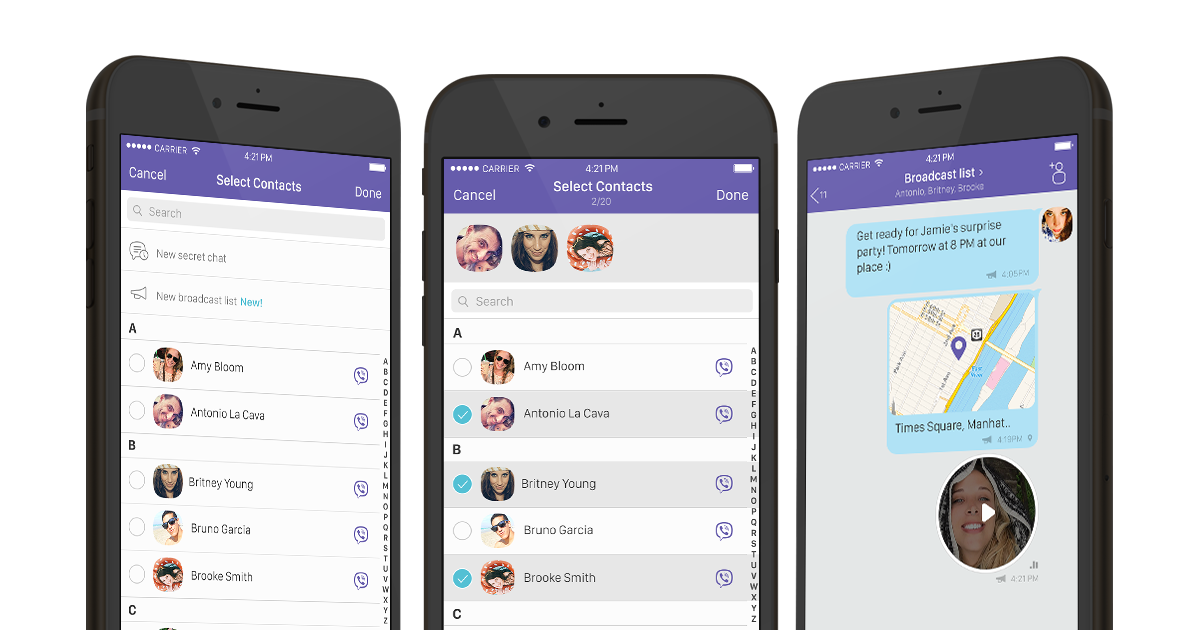 And in case you need some inspiration, here are some ways we're sure Broadcast Lists could come in handy:
Share pictures of your kid with your in-laws and best friend, who, for obvious reasons, don't need to be in the same group chat.
Invite a bunch of people who don't necessarily have anything to do with one another (besides the fact that they know you) to an event. For example, when you're organizing a birthday party and want to invite unrelated friends, or when you're having a moving sale and want to send a personal message to a few people at once.
Send holiday greetings to a few unrelated people, including family members, friends and coworkers.
The new update will roll out gradually, becoming available globally in the coming days. Tweet and let us know what you'll be using Broadcast Lists for, and make sure to follow the Viber blog to learn more about mobile features, like our brand new pin and reply to messages features and so much more!