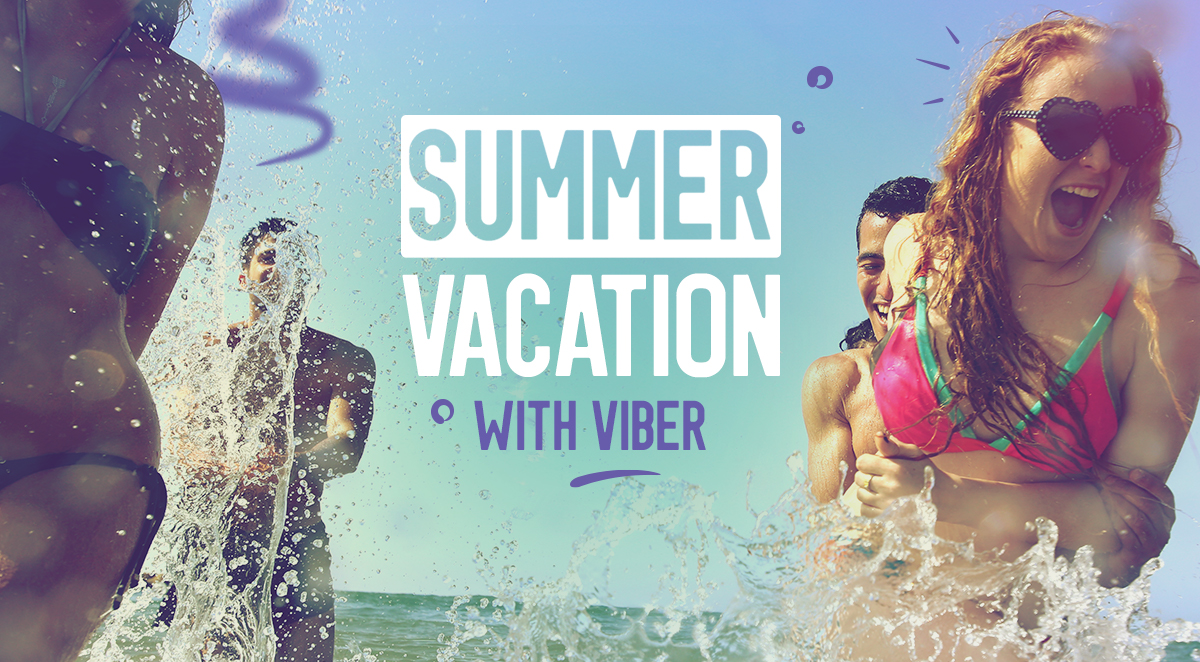 Can you feel the sticky breeze in the air, the dryness and the humidity? Yup, summer is well on its way! And while it's still chilly in certain areas of the world, with summer comes vacation time, and we bet you've got a great plan for this season's time off.
Get a Head Start
Before heading out on your upcoming adventure, make sure to take a moment to properly prepare for your trip by setting up your Viber account. If you're traveling abroad, you should do this before you leave so that you're not charged extra for receiving the access code we send you via SMS for activation. Once you activate your account you'll be able to use it no matter where you are in the world.
Downloading Viber before your trip will enable you to freely share your amazing experiences while you're away with anyone who has a Viber account. Another thing you should consider is whether you'd like to sign up for an international data plan through your GSM provider. These plans can make it possible to use your data plan without incurring very high roaming charges, which is very important if you're planning on snapping some photos on your trip and sending them to pretty much everyone you know.
Set up Viber ahead of your travel plans so you can get free calls and messages from anywhere!  – Click to Tweet
Remember to always use Viber while you're connected to Wi-Fi, rather than your data plan. This will keep your Viber-to-Viber calls free. If you haven't purchased an international data plan, using Viber while abroad is likely to result in very high roaming charges by your GSM provider, which is a bummer and totally avoidable.
Once You've Arrived
If you've already installed and activated Viber before your trip, you're good to go – you'll be able to use Viber without any additional steps, regardless of the phone number you're using or whether you have a new SIM card. The number you originally registered to Viber will be the one that your friends and family can reach you on.
In case you forgot to set up your Viber account before your trip, you can always download it here. Viber activation requires a unique six-digit access code that is sent to you via SMS or call, so you may need to turn roaming on in order to receive the SMS.
Your friends and family can reach you on your regular number with @Viber even if you're using a different SIM during your travels. – Click to Tweet
Call Anyone on Earth with Viber Out

Now that you have a Viber account all set up, you're ready to get your calling and messaging on! However, if you need to call a landline or someone who doesn't have a Viber account and are worried about your vacation expenses skyrocketing, we've got just the solution. Viber Out lets you call any number in the world at low rates, regardless of their having a Viber account or even a smartphone. The cost of your Viber Out call will depend on the call's destination and you can always check out the rates here or in the Viber application.

So now that you're prepared for your summer vacation, we wish you a great stay wherever it is you decide to visit. Be sure to take a bunch of pictures so you can reminisce when you get back and have fun!