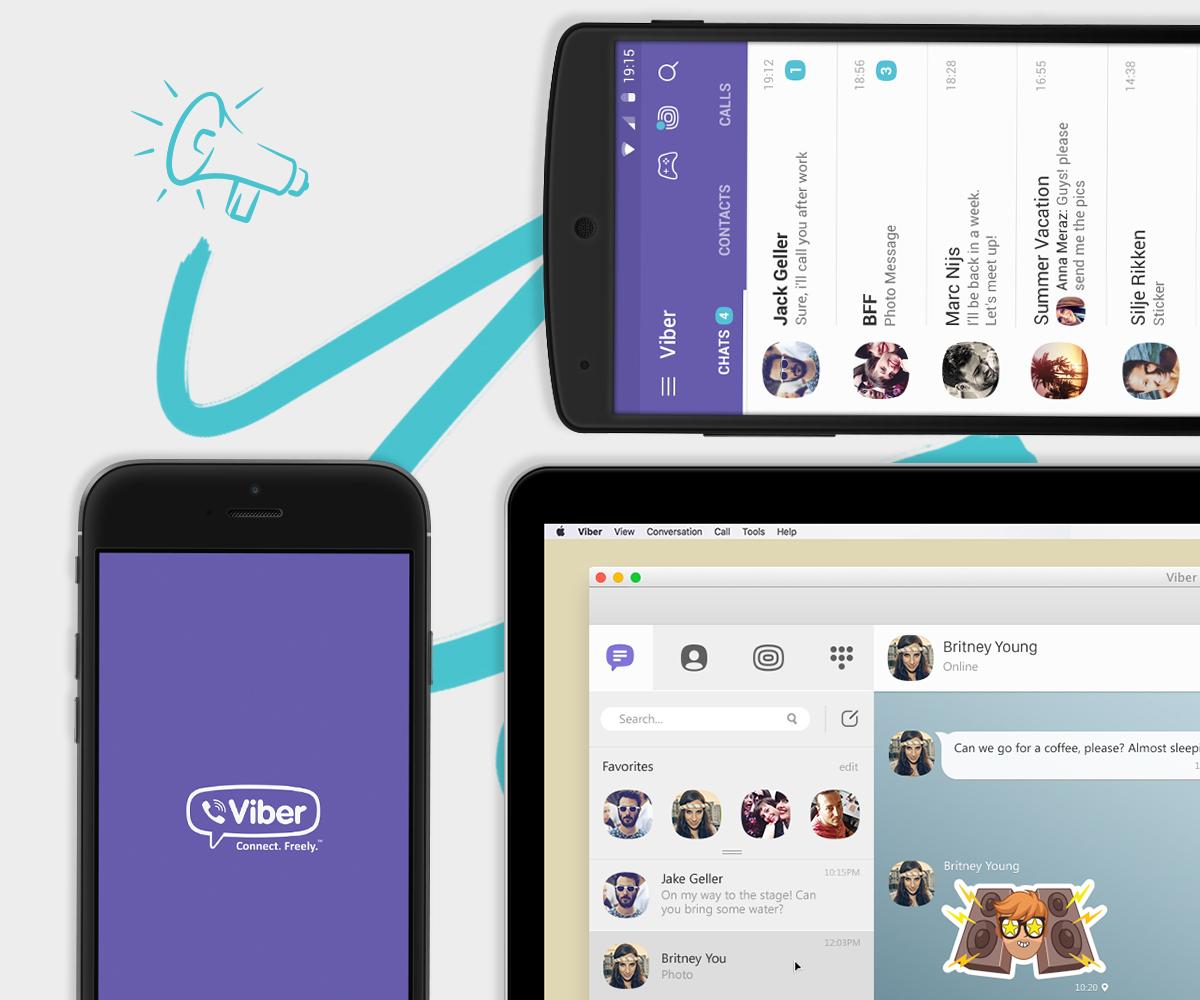 As of today, the latest versions of Viber for iOS, Android and desktop are all available for download. Exciting new things are happening in the app – some more obvious than others (hello, new purple shade!). We'll be outlining the main changes in this post. Read on for the what's new in the app and a heads up on the changes to our terms and policies that are most relevant to you.
One of the most obvious changes to Viber is the (slight) color change. It's really amazing that a modest shift in hue can be so apparent to the human eye. For those of us who use Viber frequently – and especially those who affectionately refer to Viber as "the purple app" – it will be most noticeable.
Over the years, we've grown quite fond of the nickname. The deep purple represents so much of what Viber was when we first introduced the app – new, exciting and colorful! As time goes by, we still see ourselves as all of those things, but our focus has evolved as we add features that are innovative, refined and relevant to the daily needs of our global user base. So, for a more mature and focused look, we've revamped the app with a toned down purple hue that better communicates trust, reliability and simplicity – a more accurate representation of what Viber is today.
Other changes to the app include Siri support and noteworthy enhancements to the way incoming calls are handled on iOS that will totally rock iPhone users' world and the new conversation background across all platforms. The new background goes hand-in-hand with the color change, giving the app a sleek and polished look and feel. We're really into it, but understand if some of you are not – you can always choose to set a custom background for your chats instead.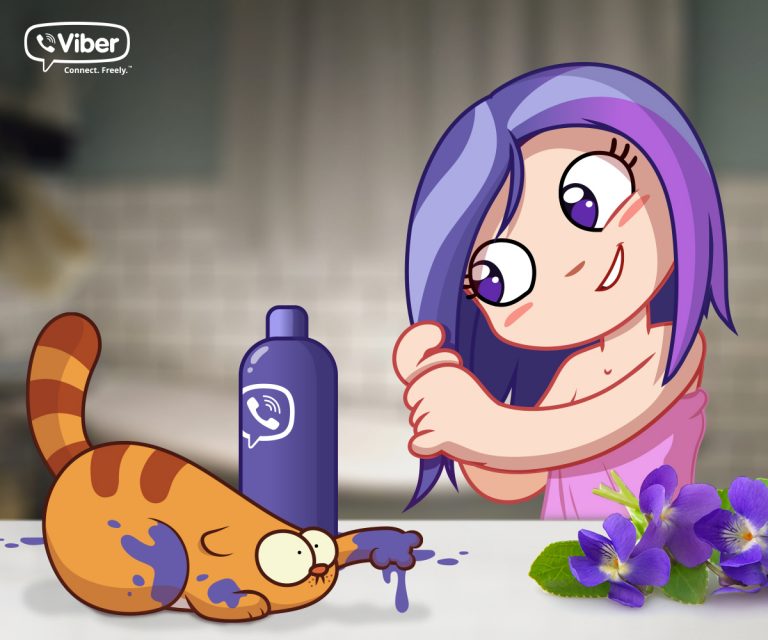 We're also testing a newly designed media sending menu that will be rolled out in some countries before it becomes available to all users. The new menu will give users the ability to send their photos and videos in three quick taps – nearly half the number of taps it took with the old menu and with other apps. The menu includes quick access to voice note recordings that are sent with the release of your tap or canceled with a swipe left.
As part of this version, we've introduced some logistical updates that have an impact on the terms and policies, which we've made some changes to. It's important to us that you are informed of these changes and understand them.
We encourage you to read our Terms and Policies and have also summarized the main points here.
Restriction on Bulk Messaging
To keep Viber free of spam, we're placing a restriction on users who tend to use technical solutions to send bulk messages to many users at once.
Viber Out Credit
Viber Out credit will expire 365 days after the date of purchase. We will notify you multiple times as the expiration date approaches.
Privacy Policy
Your privacy and security are always our priority. This will never change. As part of this commitment, we introduced end-to-end encryption in April of this year and we're updating our privacy policy to clearly reflect this.
The information we receive from your interaction with our public services enables us to provide you with a personalized experience and improve the relevance of our services without infringing upon your private and intimate communications with loved ones.
Your private conversations remain yours and yours alone. 
Information we may use to personalize your experience includes:
Public Chats and Public Platforms: The information you have viewed and interacted with on Public Chats and platforms, such as messages you have 'liked' and websites you have viewed through links from Public Chats. This information will help us display relevant notifications about offerings from our services or from third parties, but only with your explicit consent.
Viber Games: The information about the Viber Games you have downloaded and are playing, including whether you are presently online and playing a game. We may inform other Viber users that you are playing a certain game in order to encourage a greater experience for you and your friends. You can opt out of this through your Viber settings.
Rakuten: In order to prevent fraud and spam, we will occasionally share select information with our parent company, Rakuten, if needed. For instance, Rakuten can help with identifying whether a Viber 'user' is a fraud identity by informing us if the number is marked as fraudulent on their side. Similarly, we can offer the same to Rakuten by showing whether a suspicious Rakuten 'user' has had activity on Viber or not.
In addition, we will share specific information with Rakuten or third-parties as part of agreed joint efforts or partnerships.
We have started notifying all of our users via in-app notifications to ensure you hear about these updates directly from us. As always, we strive to keep Viber the safest and most secure place for you to express yourself and communicate with the people that you care about. This will never change.
In case you have any questions or would like to reach out to us about any of the changes, you can always write to us here.