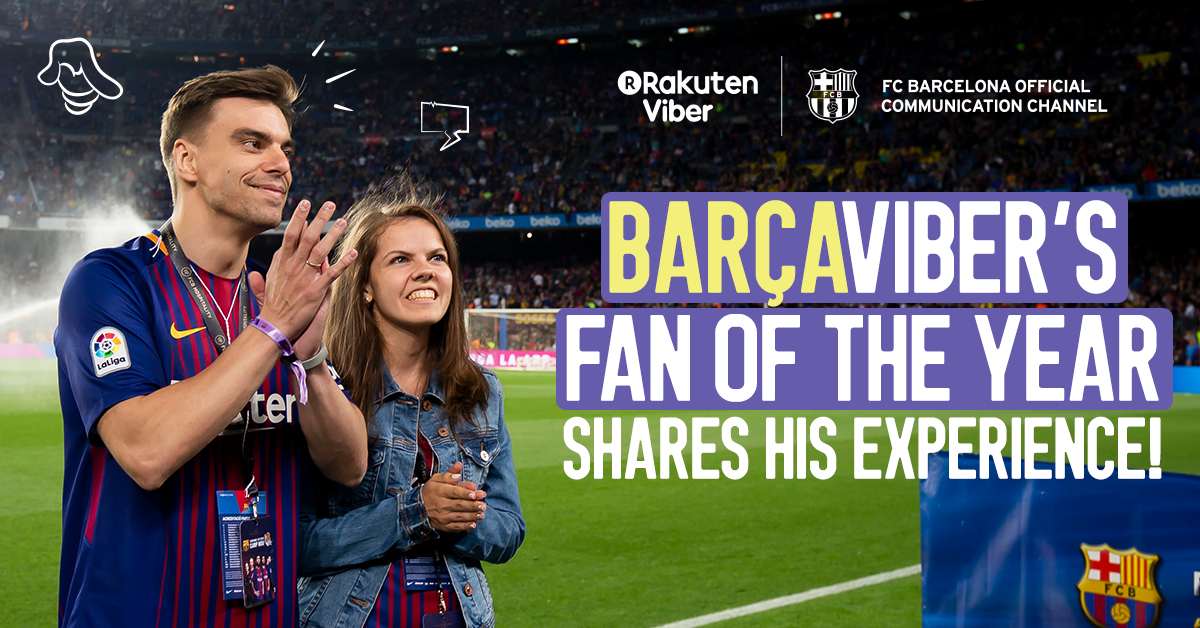 They say dreams rarely come true, but in the case of Denis Kovalyov from Belarus that couldn't be further from the truth.
Denis, 26, beat 43 skilled Barça fans and won the title of BarçaViber's Fan of the Year for 2017/18 after creating an exceptional video showcasing his love for the group.
Denis won the ultimate prize — a once in a lifetime VIP trip for him and his wife, Nastya, to Barcelona to watch the team's final game of the season. The lucky couple also received two official FC Barcelona jerseys, $2,000 for expenses and they even got to meet the team's players during their visit!
Here's more about their incredible experience in Barcelona:
Denis and Nastya's VIP Experience at Camp Nou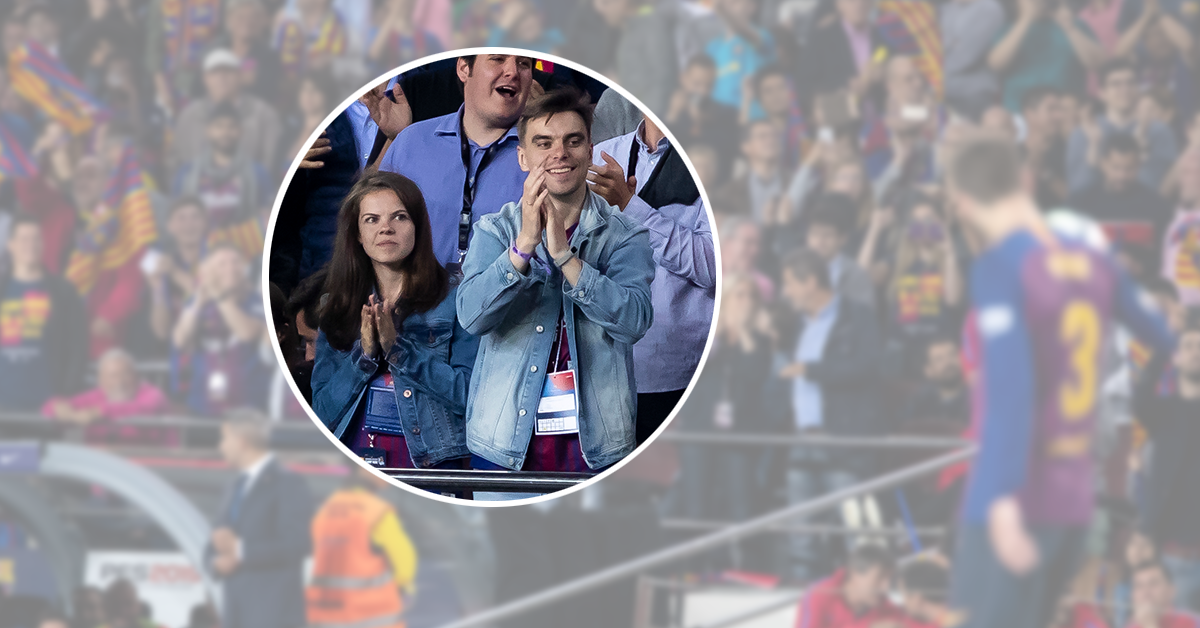 After flying to Barcelona, Denis and Nastya arrived at Camp Nou on May 20th. Before the match started, they were taken to FC Barcelona's VIP lounge, Avantllotja d'Honor, where they got to see the players arrive, including Jordi Alba who came up to meet Denis and Carles Aleñá and Guillermo Amor who took pictures with him.
If that wasn't enough, there was another big surprise in store for Denis. Half an hour into the first half of the game, Denis and his wife were moved to the south goal area, Gol Sud, where they waited till the referee announced the end of the first half. Denis was so excited since he didn't know what was going on.
That's when he was led through the Gol Sud tunnel and was introduced as BarçaViber's fan of the year to the 85,000 people who were at the stadium. Needless to say, they all clapped and cheered for him!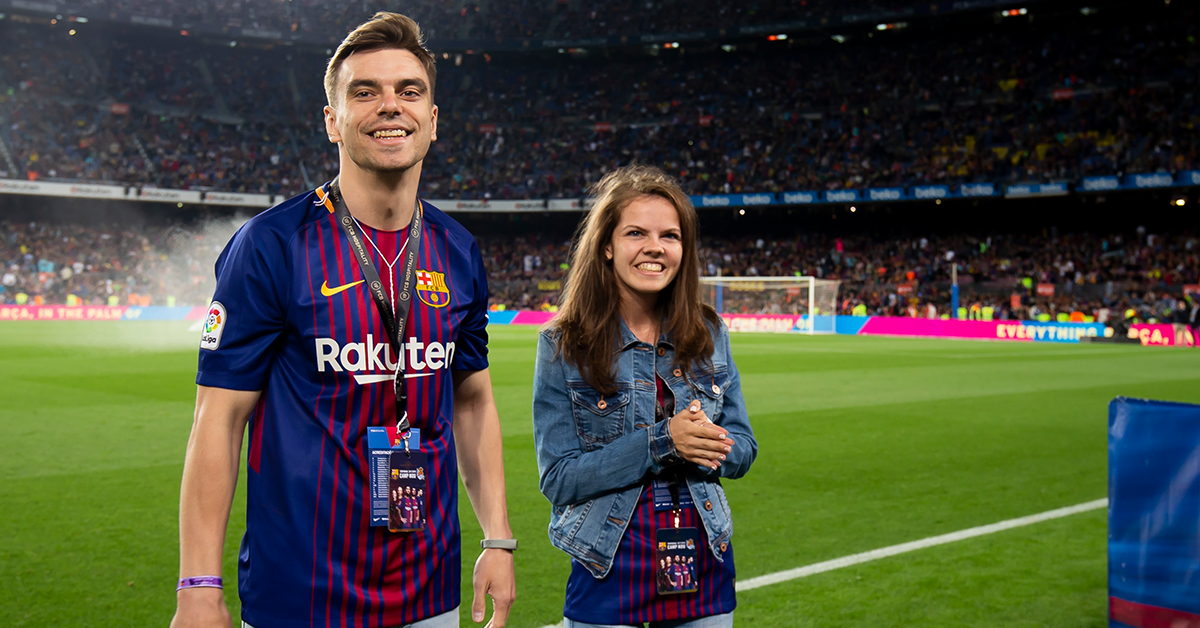 After the mind-blowing experience, Denis returned to his seat to watch Barça beat Real Sociedad 1-0! The game ended with a special farewell from one of the team's stars, Iniesta, and with a party at Camp Nou.
When the party ended Denis and Nastya returned to the VIP lounge where they met some of the team's players in person, including Yerry Mina, Ernesto Valverde, Marc-André ter Stegen and Jasper Cillessen.
There's no doubt Denis will not forget the experience he went through, or as he put it, "It was the best day of my life, for sure. My dream finally came true. To be at Camp Nou and meet some of the players was insane! This experience was amazing!"
For your chance to win a once in a lifetime opportunity to visit the all-stars in Camp Nou, follow the FC Barcelona public chat on Viber.