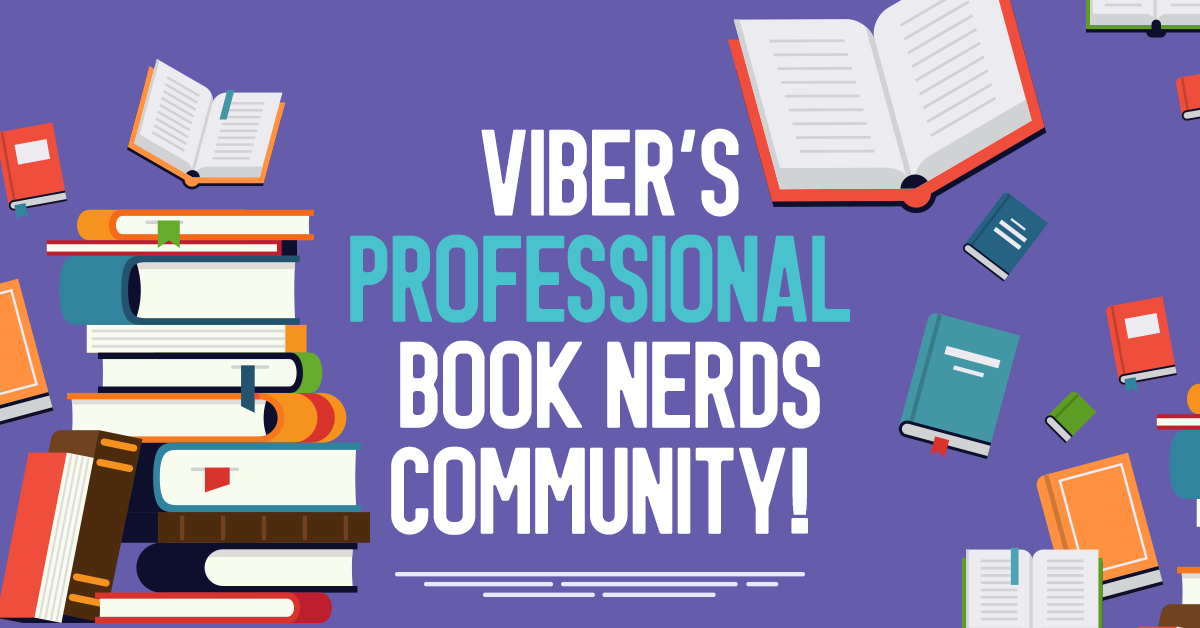 If you're a bookworm and would love to talk about your favorite books without leaving the convenience of your home or library to do so, we've got the best Community for you!
While in the past being part of a book club meant having to leave the comfort of your home on a certain day and time in order to meet with fellow book lovers, Viber's new Community book club enables you to discuss your favorite reads with people from around the world through your phone.
We've just partnered with Rakuten's large online library OverDrive, which hosts its very own podcast, Professional Book Nerds, created by two of its employees, Adam and Jill, who also happens to be a librarian!
In their weekly podcast, the duo discusses and recommends the books they love the most as well as interview authors. Last week, the duo interviewed Viber Product Manager, Ankeeta, to talk about the new book club Community, Viber Communities in general and her favorite reads.
"We Can't Wait to Share All the Book Love"
We spoke with podcast owners, Adam and Jill, about the Professional Book Nerds podcast, which has been around for the past two and a half years catering to readers and librarians.
Nathalie Cohen Sheffer: What are you most excited about now that the podcast will have its own Community on Viber?
Jill: Sharing all the book love!
Adam: Connecting with readers around the world. It gives us a chance to interact with listeners, keep spreading the book love, and get suggestions on what readers would love to hear about on the show!
NCS: What are you most interested in learning about your followers?
Jill: Finding out what our listeners read. We talk so much about the books that we read, but I know there are gaps in the genres and subjects we cover. When listeners email us with suggestions for topics, we do make an effort to start including those but I think this will be a better way to gauge the reading interests of our followers.
Adam: I'm interested in learning what they would like to hear more of on the show. We have started doing polls on our website to get listener feedback and this will be an even better way to learn about what we should be discussing.
Community members who happen to be top book recommenders will even have a chance to be Adam and Jill's next podcast guests! You'll also be able to ask questions in the Community and the most interesting ones will be answered in following podcasts.
If that isn't enough, the Community will also host author Q&A sessions where you'll get an opportunity to ask your favorite authors your most burning questions. You'll even get a chance to receive your very own signed book. Furthermore, Community members will be the first to listen to the podcast before it airs anywhere else!
And in case you were wondering what all-time favorite books are on Jill and Adam's lists, here are their recommendations:
Jill's Reading List
Oryx and Crake by Margaret Atwood.
Hunger by Roxane Gay.
Adam's Reading List
Ocean at the End of the Lane by Neil Gaiman.
Jim Henson: The Biography by Brian Jay Jones.
For more book recommendations and for a chance to meet book lovers from around the world, join the Professional Book Nerds Community on Viber.