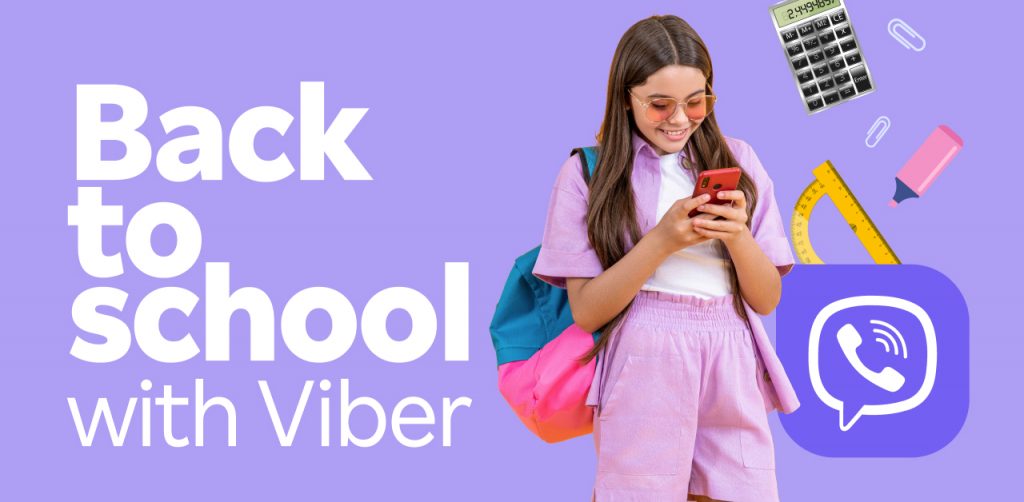 It's back to school time, and with it is a scramble to get back to routine. From the ease of the summer, suddenly you have places to be… on time.
Our survival tips will make this transition back to real life easy, fun, and most importantly, organized.
Keep up with your to-do list with My Notes
Too many things to remember?
Need to get things done?
Want to make sure that you have everything you need?
My Notes on Viber is a quick and easy way to create to-do lists, send them to yourself, and mark off each task as you complete them. Done.
Reminder: Get there on time!
Carpool, school, work meetings, all have one thing in common. You need to be on time. And functioning (ok, maybe two things).
Cruise smoothly into your day by building up a routine with reminders. Start the night before with reminders to pack backpacks and prepare lunches, or create a reminder to leave extra early to beat the traffic, and make sure that everything goes to schedule.
And don't forget to set a reminder to schedule those reminders…
New school year, new class group chat
Yes, another group chat! But this one is important – how else will you know the school gossip?
Jokes aside, create a group chat with other parents for the latest school news, coordinate class events, use polls to vote on important class issues, and more.
Set you (and your kids) up for a great school year ahead.
…But avoid the distraction of constant notifications
The best thing about an enthusiastic group chat is the flow of messages keeping you up to date with everything at your kid's school.
The worst thing about an enthusiastic group chat is the constant notifications as each participant gives their view of the teacher. Especially when you are trying to get work done.
Avoid distraction for the day, or even forever, with our Notifications options. Muted means you'll never get a notification again, or choose Highlights to avoid missing out on any need-to-know information shared in the chat.
Spice up the obligatory back to school photos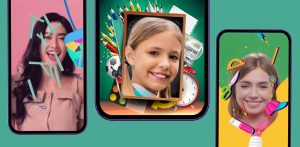 This time of year brings those annual formal (and sometimes awkward!) photos. But seriously, aren't they the same every year?
Not this year. Add effects to remember this school year by, with Viber's back to school lenses.
Get excited in your chats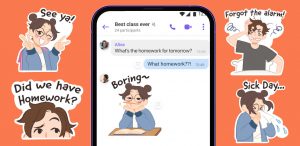 A wise Legcat says "a sticker says a thousand words".
Tell everyone how you really feel about the new school year with Viber's specially created back to school sticker packs.
Getting back into the swing of the school year doesn't need to hurt. Smooth the transition from vacation to school with Viber's back to school survival tips.