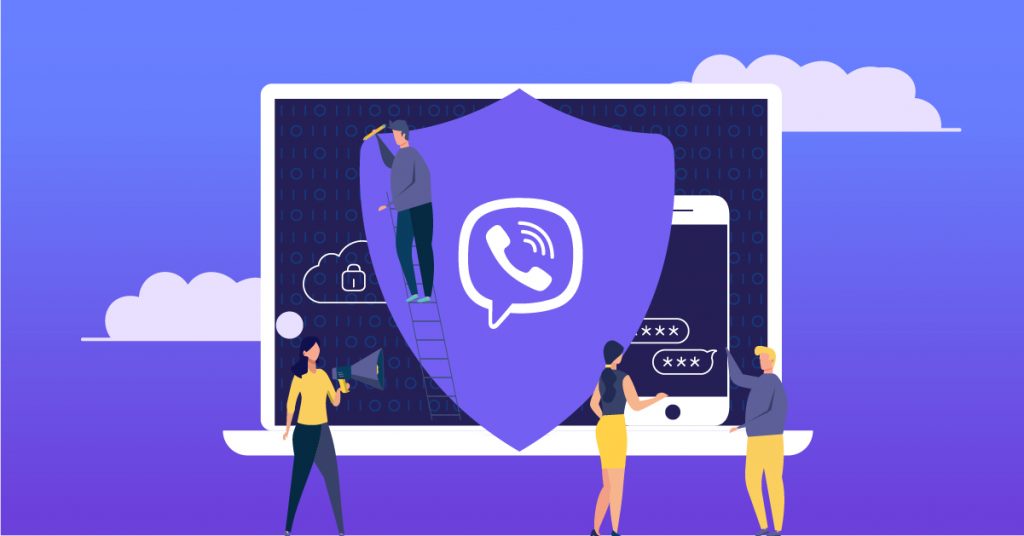 As always, your privacy is our top priority at Viber. When changes to our app and services may impact your privacy, we update our policies to enable you to continue to communicate with confidence.
It is important to us that you know how the changes we have made affect your privacy, so we created this summary of the changes. If you'd like to review the full policies, you can do so here: www.viber.com/terms
United States Regional Privacy Notice
If you are from Colorado, Virginia, California, Connecticut, Nevada or Utah, our new United States Regional Privacy Notice (US Notice) sets out information about the data we collect about you, your user rights, and how we allow you to exercise them.
This page supplements the existing Privacy Notice for California Residents (CA Notice).
User rights set out in the US Notice include:
Right to access the information we hold about you/ Right to know the data we hold about you
Right to correction of your personal information
Right to deletion of your personal information
Right to portability (right to request that your data is transferred from us to another provider)
Right to opt out from selling personal data, processing for targeted advertising, and profiling
Right to submit a complaint with the Attorney General and Appeal
Right to non-discrimination
Read the US Regional Privacy Notice
Transparency about how we use data
In order to ensure that our Privacy Policy is as clear and transparent as possible, we have updated some further sections:
· Data Collection within Viber Pay: More information about our data collection and sharing practices, and of the data types we collect and process to improve and grow our fintech services. We also provide further clarity about non-user data retention practices related to the Viber Pay service.
· Your visibility on Viber: We make it clearer what other Viber users can see about you, including how your Viber name and photo may be shown to other users who use Viber Caller ID (more on that below) when you call them, some of the Viber services that you use, or that any information you post on a Viber business account will be visible to other Viber users.
· Account deactivation: We clarify how we deactivate users who have uninstalled the app or have been inactive for 12 months.
· Third party services: We make it clear what information may be disclosed to third party providers on Viber. We explain that the personal data you give to the third party when you interact with them is subject to their policies and practices (not Viber's). We also clarify that the Google Maps API is used for some functions of the app.
·User rights: We have added clarification to the list of your rights related to your personal data, such as right of access, and direct you to the support team to make it easier for you to access your data. We also added the right to non-discrimination, the right to lodge a complaint with applicable authorities and the right to appeal.
Advertising and Marketing:
We revised our Viber Ads, Cookies & Tracking Technologies Policy to provide you with more transparency about how we collect, use, and share your data when we show you offers and ads on Viber and when we market our own services on Viber and outside of it. We also tweaked the Your Choices and Opt Out Options section to give you more information on your opt out options.
We updated data types we use and process in advertising and marketing, and for the purposes of our services improvements and customization.
For our EEA users we also clarified in our Privacy Notice for Users in the EEA and UK under the General Data Protection Regulation (GDPR Privacy Notice) that we require your consent in order for us to use and share your data to show you personalized third party ads on Viber.
Read the Ads & Cookies Policy
Read the Privacy Policy
Read the GDPR Notice
Fighting fraud, spam, and harassment with Caller ID
Our new Caller ID feature helps you identify the source of non-Viber calls, giving you early warning of spammy or malicious callers.
In our Privacy Policy and Privacy Notice for Users in the EEA and UK under the General Data Protection Regulation (GDPR Privacy Notice), we explain the non-user data we might process, update you and your contacts on how to opt-out from processing, and inform you that the processing of non-user data for Caller ID relies on legitimate interest.
Note: Viber Caller ID may not be available in your country just yet.
Read the Privacy Policy
Read the GDPR Notice
The updated policies and pages will be in effect starting 21 September 2023. Please make sure you understand the changes and how you can adjust your privacy settings in the Viber app.