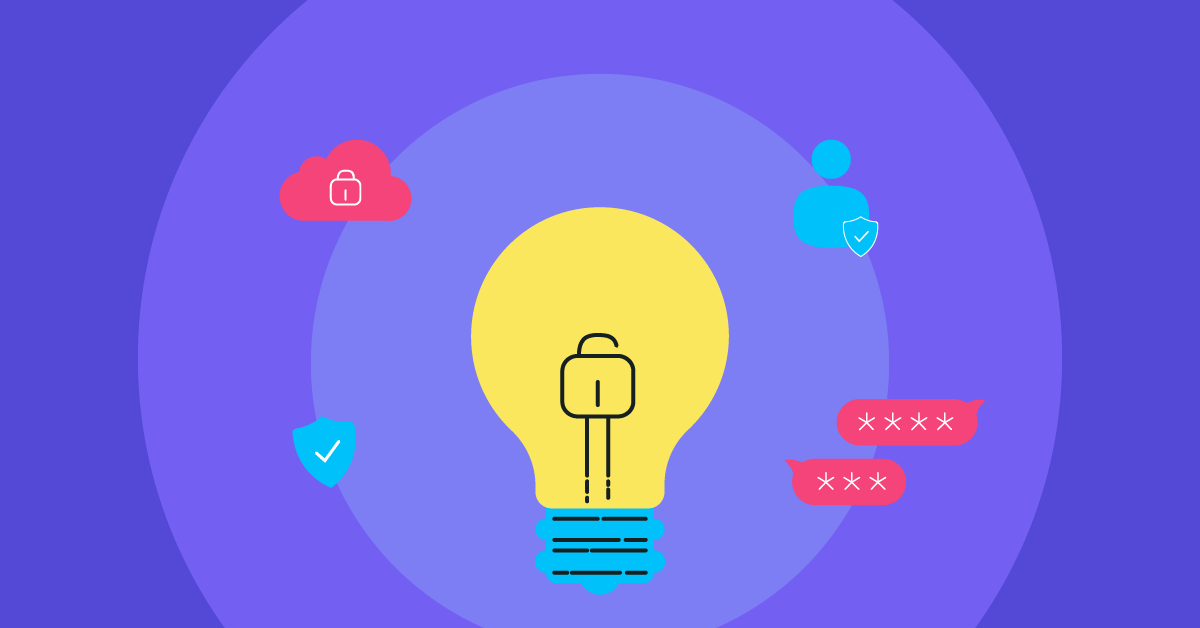 Privacy is a top priority for you, which is why it is always a top priority for us.
Over the years, Viber has introduced many different options to ensure your private information remains secure and your chats and calls are private.
Here we've gathered all the ways Viber protects your privacy, what makes it a security market leader, a glimpse into even more privacy-related innovation coming to the app soon, and a few tips on what you can do to be extra safe while using the app.
End-to-end encryption
Everyone always says "end-to-end encryption" but what does it actually mean? Simply put, default end-to-end encryption means your 1-on-1 and group chats and private Viber calls can only be read and heard by you. Your messages cannot be accessed by anyone outside the chat – not even Viber engineers or machines.
Unlike on other apps, you don't have to actively enable end-to-end encryption on Viber, it is automatic, which will never change.
Know your privacy settings
We know people want to make their own decisions regarding their privacy. So we're giving you the option to make choices about your information.
Use the settings menu, and specifically the privacy settings menu to adjust and control different aspects of your privacy on the app. Here you'll find important options such as 'Hidden Chats', personal data management, message requests, trusted contacts, and more.
Tap: More > Settings > Privacy.
Who can add you to group chats
We know that sometimes people add you to some "interesting" group chats on Viber, whether it's your neighbor or someone at work. Now, you have the power to decide who adds you to group chats  – whether it's everyone or just saved contacts, it's only three taps away:
Tap Settings > Privacy > Control Who Can Add You To Groups.
Viber-screen Lock on Desktop
Sometimes more than one person uses a desktop computer, but it doesn't mean you have to share your Viber account with others.
When using Viber for Desktop, you have the option to set a password to lock Viber so your chats stay yours only.
Go to More > Set a Viber-screen Lock.
'Online' and 'Read' status settings
Don't want others to know if you've read their messages or when you were last online? No problem. Both can be turned off via the privacy settings.
Tap More > Settings > Privacy > Toggle off 'Online' status / 'Seen' status.
Hidden Chats
Some conversations are very private and need an extra layer of security. For this, use Hidden Chats. Accessed by PIN code only and kept in a different section of Viber, here you have the ultimate private chat.
Tap More > Settings > Privacy > Hidden Chats.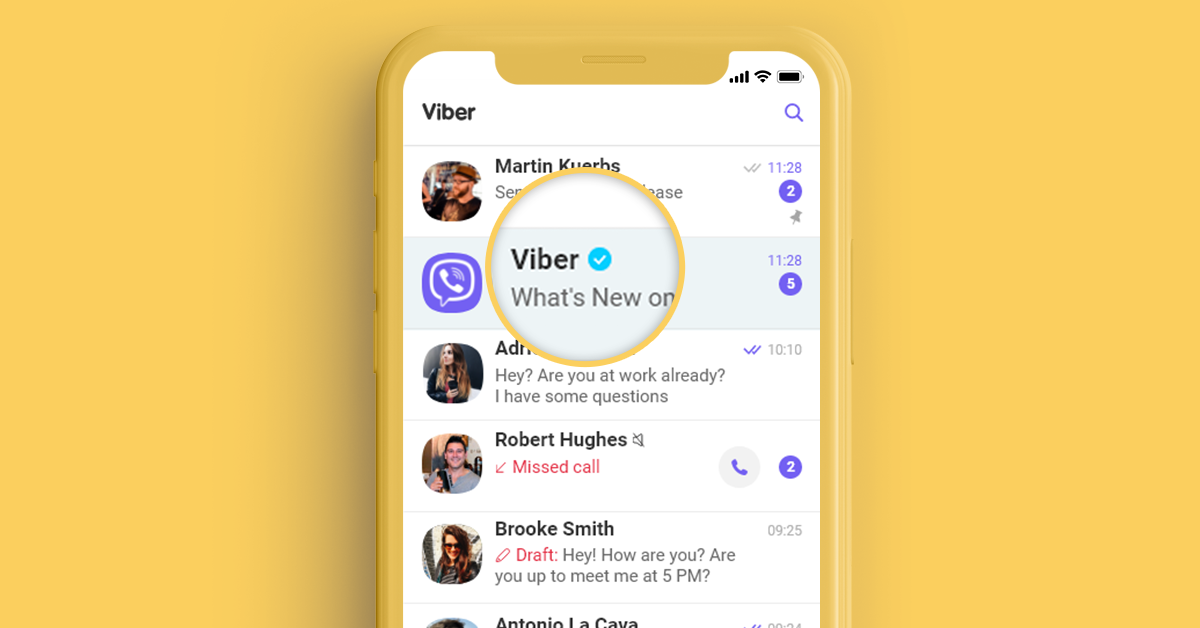 Keeping your information private
Sensitive and private information should stay just that, and here at Viber, we take this very seriously, which is why we never ask for your personal details in a chat.
Most unwanted messages get blocked automatically, but unfortunately, a few get through. These include fake messages that look like they came from Viber.
Here are two quick checks to see if this is a real message from Viber or not:
Official messages from Viber will only come from our official chat that has a blue verified badge.
Viber will never ask for personal details, including credit card information or your authentication code in a chat.
Spam checker
Sometimes, you get messages from unsaved contacts and if they contain links, phone numbers, or email addresses, they may be harmful.
To protect yourself from them, enable an automatic spam-check when using Viber for Desktop. It will scan messages from unsaved contacts and let you know whether they're safe to open or not.
On Viber for Desktop, click More > Settings > Privacy and Security.
On Android, Settings > Privacy > Auto spam check.
Coming soon to iPhone.
Disappearing Messages
The ultimate private conversation is the one that leaves no trace! For this, you have Disappearing Messages in 1-on-1 chats. Time extra-sensitive messages to self-destruct after 10 seconds, 1 minute, 1 hour, or even 1 day. Disappearing Messages cannot be screenshot either, so once they disappear, they're gone forever.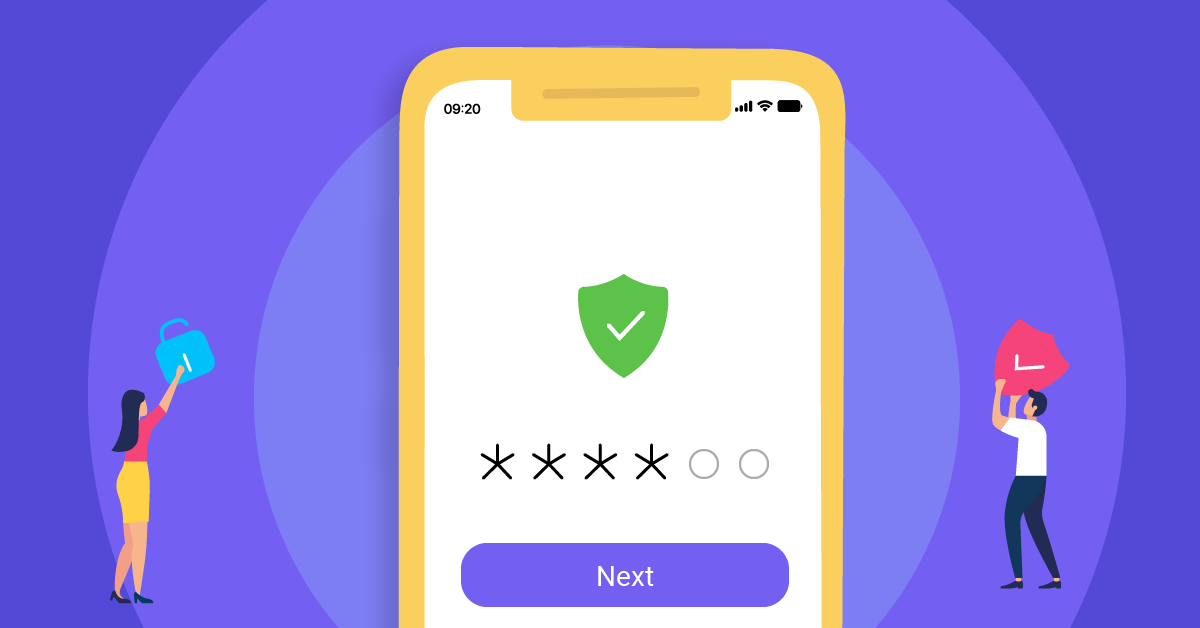 Password protection – coming soon
Always know your account is protected by enabling a 6-digit PIN code that you'll need to enter when registering a new device on Viber. Once enabled, the only way to register a new device is by entering the PIN code, making sure only you are the one adding new devices to your account.
To enable, tap Settings > Privacy > Password Protection.
Coming soon!
Spam reporting in Communities
Communities are a fun and safe space where you can connect with people from all over the world and stay-up-to-date on anything from the news, your favorite sports teams, or celebrities.
To keep Communities safe and secure, you have the option to report Communities and the messages sent to them. Communities or messages that are deemed as spam by our system will be removed from Viber.
Message Requests Inbox
Community and group chat invitations from unsaved contacts will automatically be filtered in a Message Requests Inbox, so you have more control over what is in your main chatlist. Once these invitations are filtered, you choose whether to accept them or not.
You don't have to do a single thing – Viber will filter these messages for you!
Out now in selected countries, out soon globally.
Have a privacy-related question or suggestion for us? Tweet us here.
Stay tuned as more security and privacy options are added to the app – we always strive to make Viber the best for you and are always looking for new ways to improve your experience.