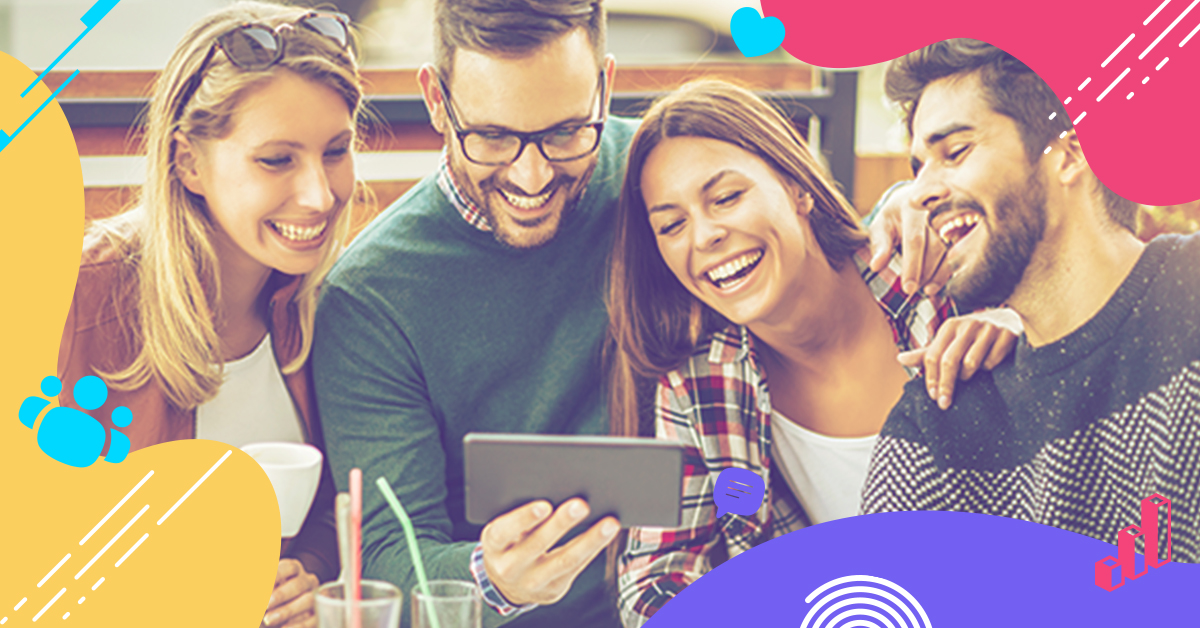 In 2020 Communities on Viber have been booming. With over 18 billion views across thousands of Communities on Viber – from organic ones launched by everyday people to influencer, brand, and business-led Communities around the world – they have become the new social platform for hundreds of millions of people.
As the Coronavirus started spreading around the world and countries applied local restrictions to fight it, we saw how Communities became a critical, life-saving tool for official health institutions in many countries.
In places such as the Philippines, Russia, and Ukraine, among others, official local COVID-19 Communities were launched with real-time verified updates and trustworthy information.
As a Community admin, you've probably seen more engagement than before in your Community during these times. This rising popularity of Communities guides us to continuously look for ways to make them more engaging for members.
Here are four new ways to help you be the best Community master:
Message Statistics
Knowing your members means being able to engage with them better. The brand new Message Statistics, available to admins and superadmins only, gives you deeper insights into how your Community members interact with the messages sent.
Long-tap any message > Info and see a whole new world of information – how many unique views, clicks and shares messages have gotten.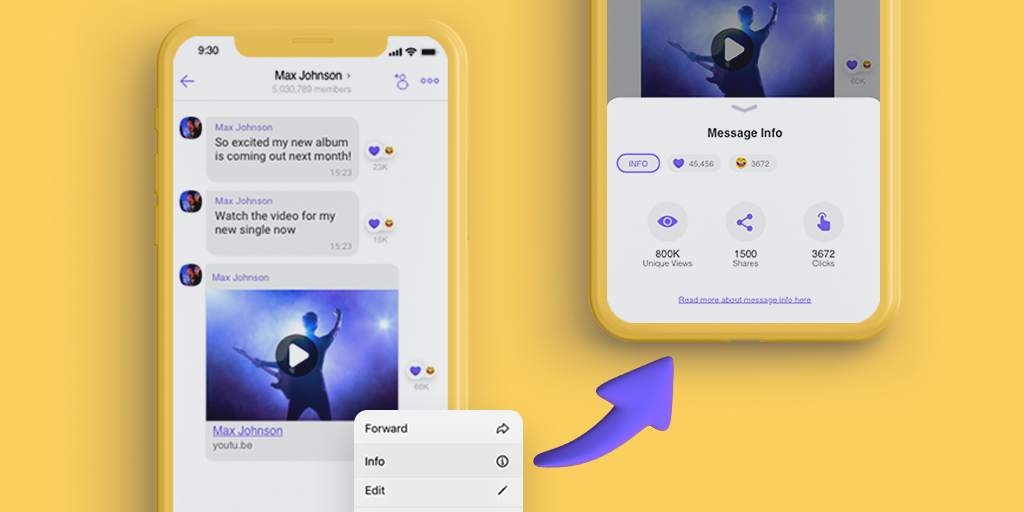 Easily compare different types of messages, and check which ones had more engagement. If you created a GIF or video, learn what did better and where the potential for growing engagement is. Now you'll be able to know this information as soon as you (or anyone else) send anything in your Community – the data is in real-time.
Unique views
Counted per device, these are great insights into how many people actually see the messages in your Community. Finally you'll see how many members go into your Community when new messages are sent.
With time, you'll see patterns of which content is most interesting for members and makes them enjoy your Community, helping you create a Community that members love and even share with others.
Bonus: increase Community views by letting your Community members know they can choose a "highlights" setting to receive notifications with the top things that happened in your Community.
To choose highlights, members need to tap Community info > Notifications > Highlights.
Currently, available only on Android. Soon on iPhone too.
Clicks
If you want to know whether the content posted is really doing its job, look at the "Clicks" statistic. It will appear for video, photo, URL, and file messages, right next to the Unique views stat, and will show you how much traffic the video or link that was sent got.
For Communities with websites this is especially helpful, as you'll be able to see straight away how much traffic your site is getting thanks to your Community. This insight will make it easier to figure out which messages will get people over to your site, through seeing what people like to click on.
Use the insight to compare how many views and clicks messages have to understand which ones really drive up your Community engagement.
Shares
Don't you just love the feeling when you share something great and other people want to share it as well? Now, with the "Shares" statistic, you'll know right away which messages in your Community are hitting the mark.
Each shared message from your Community will come with a supporting text and a link directly to it. So the more people share content from your Community, the more new members can join it.
Message Statistics are not the only way you can measure the engagement levels of your Community members. See how Message Reactions can help you understand more about your members.
Message Reactions on Viber!
Likes on messages in groups and Communities are very popular on Viber. So much so, that they are the second-most sent message type after plain text messages. Yes, even more than stickers 😉
Take advantage of the new range of emotions ? / ? / ? / ? / ? when sending messages in your Community!
Learn how members react differently to your messages and content, by long-tapping the message and choosing "Info". There you'll find a breakdown of how many members used each reaction.
Compare the number of reactions to the number of views each message has to figure out how engaged your members are. Curate the content of your Community according to how messages compare to each other and ensure your members always react to, view and share your messages.
Manage Communities from your desktop
Beside these two additions, Community superadmins will now have all mobile capabilities on Viber for Desktop as well.
From the comfort of a big screen, better keyboard and mouse, you'll be able to edit Community descriptions and manage share links. Changing member privileges is coming very soon as well.
Show people what you're about
We've made it simple and easy for people to know what your Community is about before becoming members with the new Community preview.
For Communities that are public, people will be able to see all the messages sent in the Community right away. The preview will encourage people who value what's shared to join, and make sure they become engaged and active members.
If your Community is private, people will see only a short overview with select information such as the Community description, number of members, when the Community was created and who can send messages in it.
Once people get a real feel for the Community vibes, they'll be more excited to join. This is one more step in helping you make your Community members engaged and happy.
Being a Community superadmin and admin on Viber has become a whole lot easier, try these now and see how your Community grows!