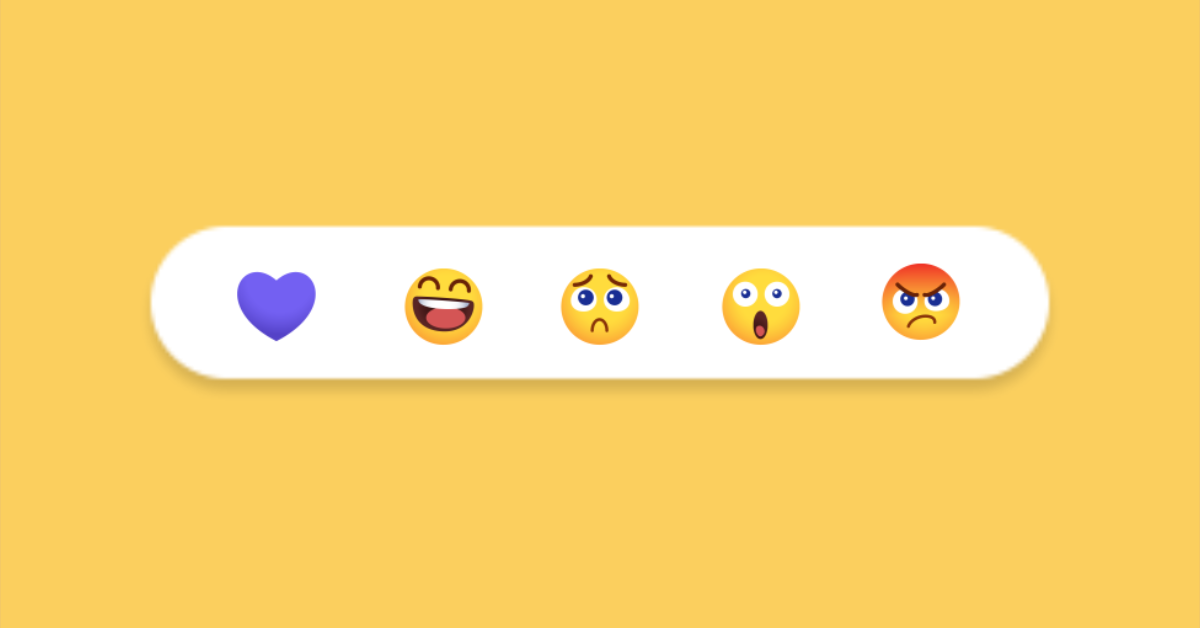 Sometimes, you don't want or need to write a full reply – so you just like a message. But what if you want to react in a different way?
Take your likes from a simple heart ♥ to the next level:
Long-tap the ♥ icon next to any message and react with ? / ? / ? / ? / ? using Message Reactions on Viber on Communities and group chats!
Message Reactions is not the only addition making Viber better this year. Although 2020 has been quite a rollercoaster so far, here's how else we've made your experience on the app better:
Quiz-mania
¿? Unleash your inner trivia-master with Quiz mode in polls. Test people's knowledge without them seeing the right answer. Imagine all the fun you can have! Tap Polls icon > toggle Quiz mode on.
My Notes – more options, less worries
Forwarded messages from other chats into "My Notes" show you from which chat you forwarded them, so you'll always remember the context. Smart! ?
✔️✨ Once completed, hide these notes by marking as done . Oh, the satisfaction!
Easily pin what matters
Pin plans, passwords or ideas in your 1-on-1 chats as well. Gone are the days of forgetting when you're meeting up for lunch! Long tap any message > Pin.
More control – more privacy
⛔️? Gone are the days of anyone being able to add you to groups! Control whether your saved contacts or anyone can – it's in your hands:
Tap Settings > Privacy > Control Who Can Add You To Groups
Poof and the messages are gone!
?? You asked and we listened! Now you can time your Disappearing Messages to self-destruct after 1 day as well. Magic!
And then there was dark mode
?? Let dark mode on Viber automatically follow your iPhone's dark mode settings.
Tap More > Settings > Appearance > Auto Theme.
iPhone message actions – but easy
? ?When long-tapping messages in chats, access more actions with the newly-designed message menu – simple
Delete in bulk
?? On iPhone, select multiple messages to easily delete with one single tap – either your messages or anyone else's. Ready, tap, Gone!
Create stickers on iPhone
?✂️ It took us a while, but it was worth the wait – create amazing stickers from your photos on iPhone as well! Shape your sticker however you want! Decorate it with doodles, text and more. Be as creative as you want to be.
Media sorting made easy
?? The chat info screen, on Android, has gotten a fresh new look and is easier to use than ever. Everything is simpler to find – completely hassle-free.
Now it's possible to sort your photos, videos, links and files by type in your new chat media gallery. No more endless scrolling to find what you're looking for!
Watch Videos – without the wait
??Now on Android – enough dreaming, start streaming! Watch videos right when you receive them – no need to wait for the video to download before you can watch it.
Choose who to call
??On iPhone, start a call in any group chat – no matter its size – by tapping the top icon in the group chat and selecting up to 20 participants you want on the call. No more hassles.