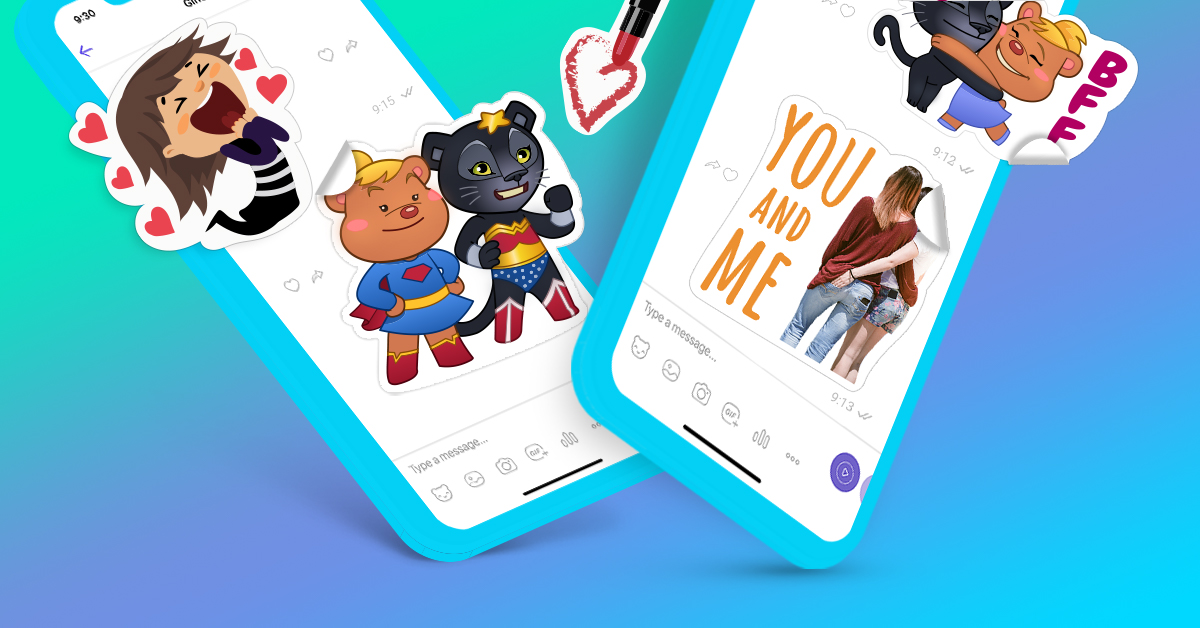 It's always a good time to chat with your BFF! From just checking in with them first thing in the morning, making plans, or chatting about the day that just was, literally hundreds of messages can fly between you during the day.
Check out these BFF stickers that could have been made just for your chats.
BFFs do it together
Best friends are the people you can do anything and nothing with, and still have the best time. Celebrate your everyday friendship, every chat with this on point sticker pack.
Girls, together, forever
Nothing moves faster than a group chat with your besties. So make YOUR thoughts stand out and add a little extra with a little help from Viber's own BFFs – Crystal and Eve.
When man's best friend is your best friend
If you are someone who prefers "man's best friend" to real life humans, these stickers are for you. These furry little friends have all the right sayings for your chat with your human BFFs.
Keeping it real
Don't you love how you can discuss pretty much anything with your BFF? This sticker pack is just perfect for those times when things are just not quite right and you need someone to vent to!
Check out these packs and thousands more in the Viber Sticker Market, or join the We Love Viber Stickers community for sticker news and more.