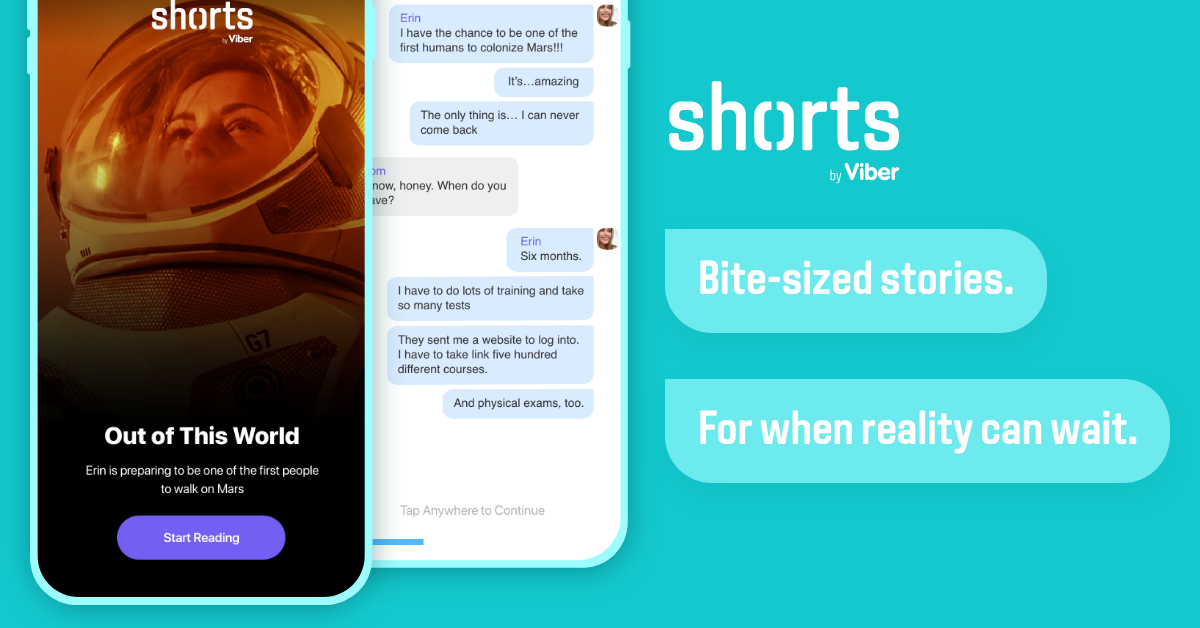 You're standing in line with your groceries. There are four people in front of you. You've checked your phone for messages, and you're all caught up on your notifications. What's next?
Now you have Shorts by Viber – Binge-worthy reads for when reality can wait. Shorts are stories told through text messages, revealed one line at a time. From star-crossed romances to edge-of-your-seat thrillers, the Shorts library is a full catalog of free stories people can't get enough of.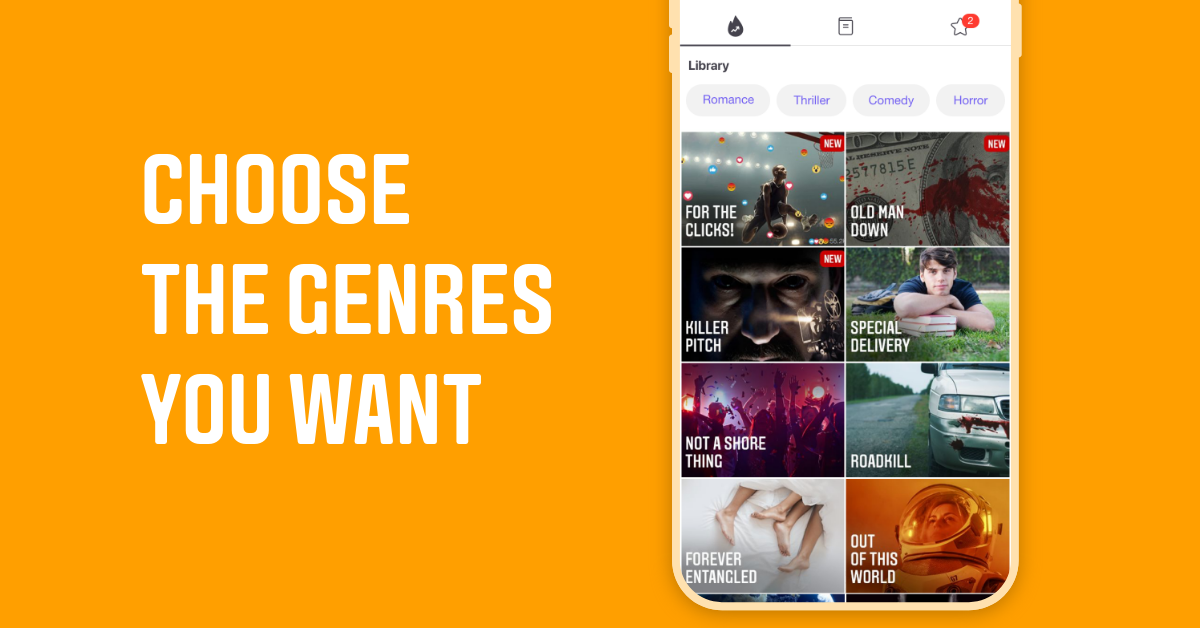 Shorts are perfect for those who need a brief mental escape and want to immerse themselves in a quick bite-sized story. You can bring some good reads into your life, in a super digestible dose. Pick up exactly where you left off because your Shorts will always be available on your Viber chat screen.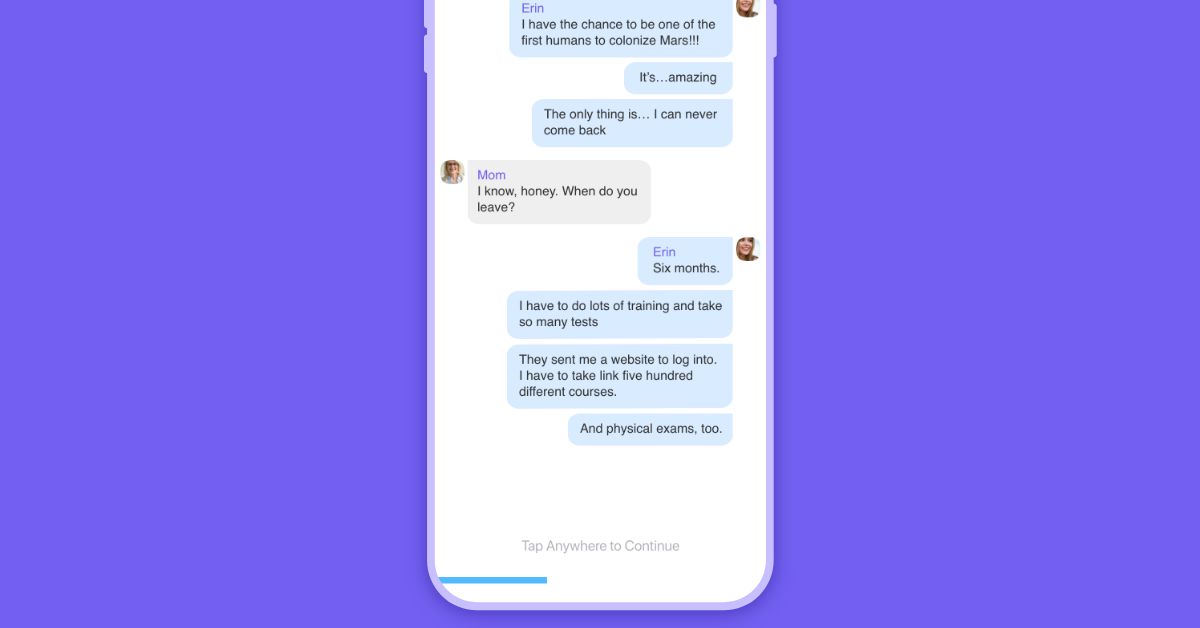 The Shorts library is laid out in a way for you to easily browse dozens of Shorts in a variety of genres.
Each short is a completely original literary piece. We're constantly bringing on new writers to express themselves by writing the next Short. We will also feature licensed partner content, including stories from one of the largest eBooks retailers in the world, Rakuten Kobo, and their self-publishing platform Kobo Writing Life.
Shorts are the new way to read stories when you have a spare minute in your day. Read Shorts now for free on Android and iPhones. Just download Viber from the AppStore or Google Play and choose any Short to dive right in.