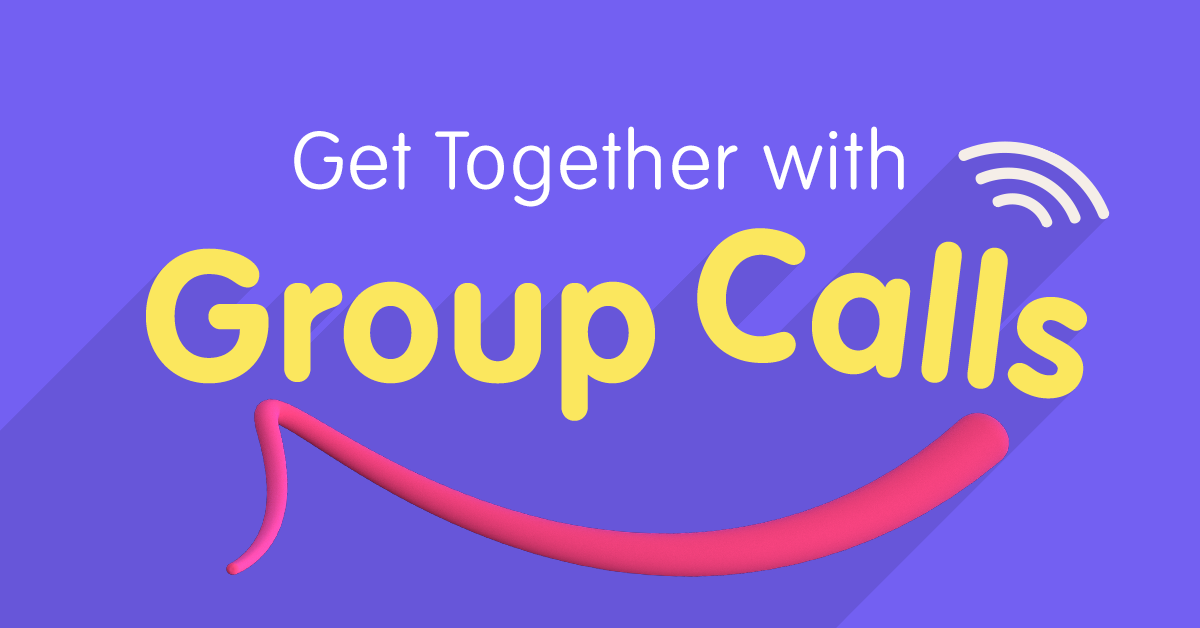 Do you have some important news to share with your best friends, or do you need to make a conference call with your colleagues from around the world? Maybe you're living abroad and you don't feel like repeating yourself to both your mom and your uncle? You can now make group calls on Viber!
The all-new Group Calls feature enables you to make crystal-clear audio calls with up to 5 people when you're in a group chat or already on a call with one of your friends. Group Calls saves you time and energy by helping you contact a group of friends, family or colleagues simultaneously.
So how does it work exactly? Simple!
Making Group Calls from Your Group Chat
Making group calls from within your group chat couldn't be easier. In chat groups with up to 5 people, you can call them by tapping the new call button added on top.
You can also make a group call from within an existing group chat and invite someone who isn't part of the group chat to join the call. This doesn't mean that they will be added to the existing group chat.
Making Group Calls from a One-on-One Call
In an ongoing 1-on-1 call, you can add 3 more people without having to create a group chat. While on the call, easily tap the "Add to Call" button and choose the participants you'd like to add to your call. They don't necessarily have to be part of your contact list, you can always simply type the number. All participants will then automatically be added in and connected to your call.
From calling business colleagues abroad to making plans for you family's next picnic or your next outing with your best friends, Group Calls will help make your life a little bit easier!
Try it now!