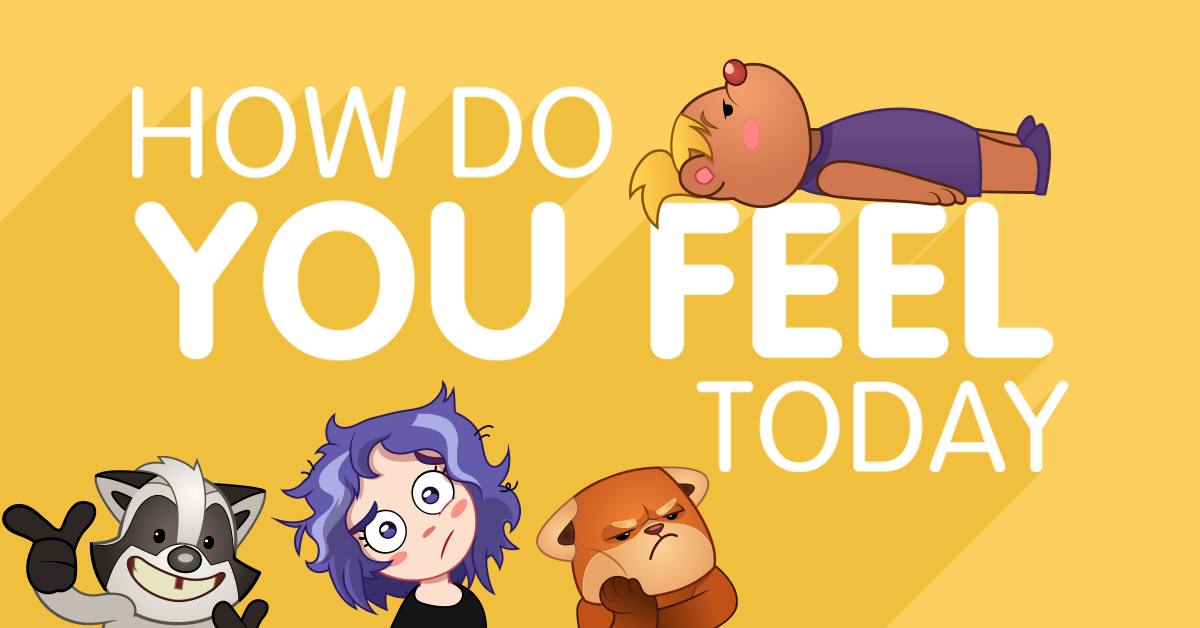 We always say express yourself with a Viber sticker. And let's be honest, a sticker can say it much better than you can.
To help you find that perfect sticker that perfectly captures your mood exactly when you need it, we picked out the best, most expressive packs in the Sticker Market.
When you need to let it all out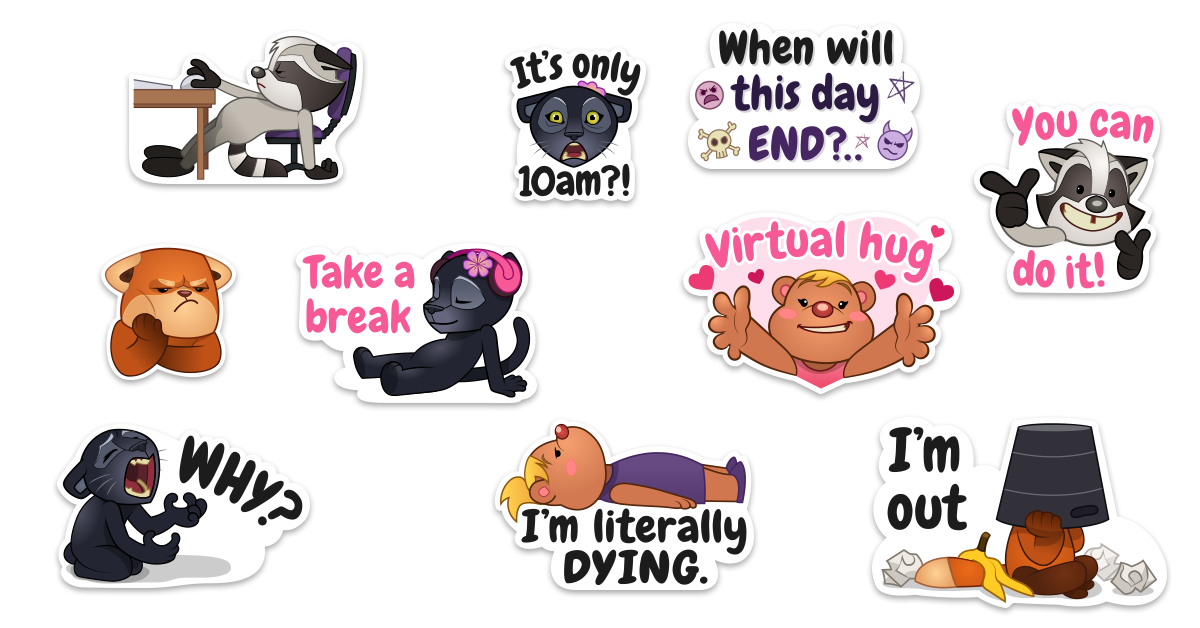 Have you ever had one of those days where time seems to be dragging super-slowly and nothing is going right? Then this pack is for you. With these stickers, you can whine and look cute while you do it!
Get it now: https://vb.me/a692b9
When you need to get the morning started right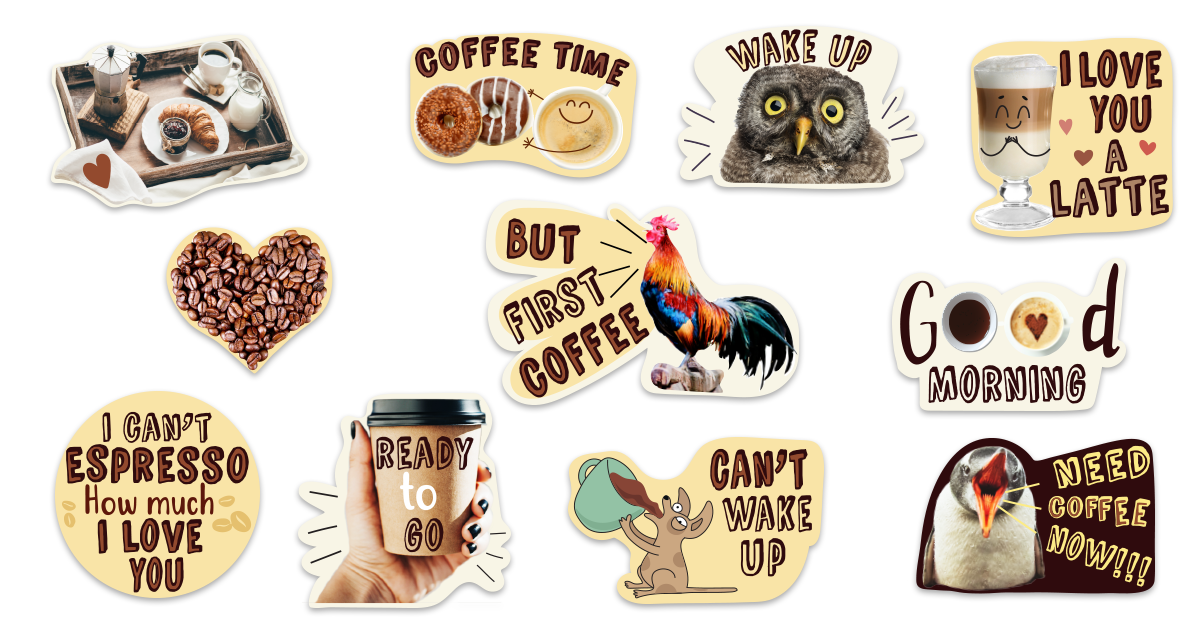 Calling all you coffee lovers! This pack says it for you. Warn the people around you that you haven't had your morning cup o' joe yet, without being grumpy. Or just remind those around you how much you love coffee (hint, hint).
Get it now: https://vb.me/f5aac8
When you feel good and want to share the joy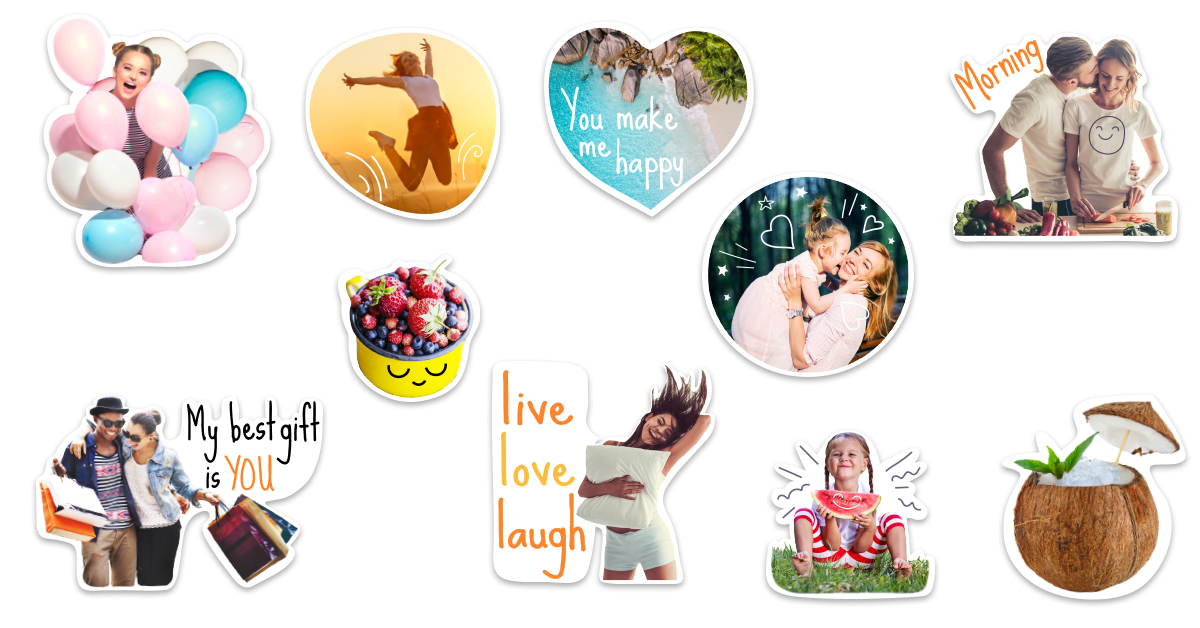 Spread your good mood to your friends and family with these happy stickers. You just can't help smiling at the happiness in these stickers, so make everyone else smile with you.
Get the pack now: https://vb.me/2ffe35
When you want to up your emoji game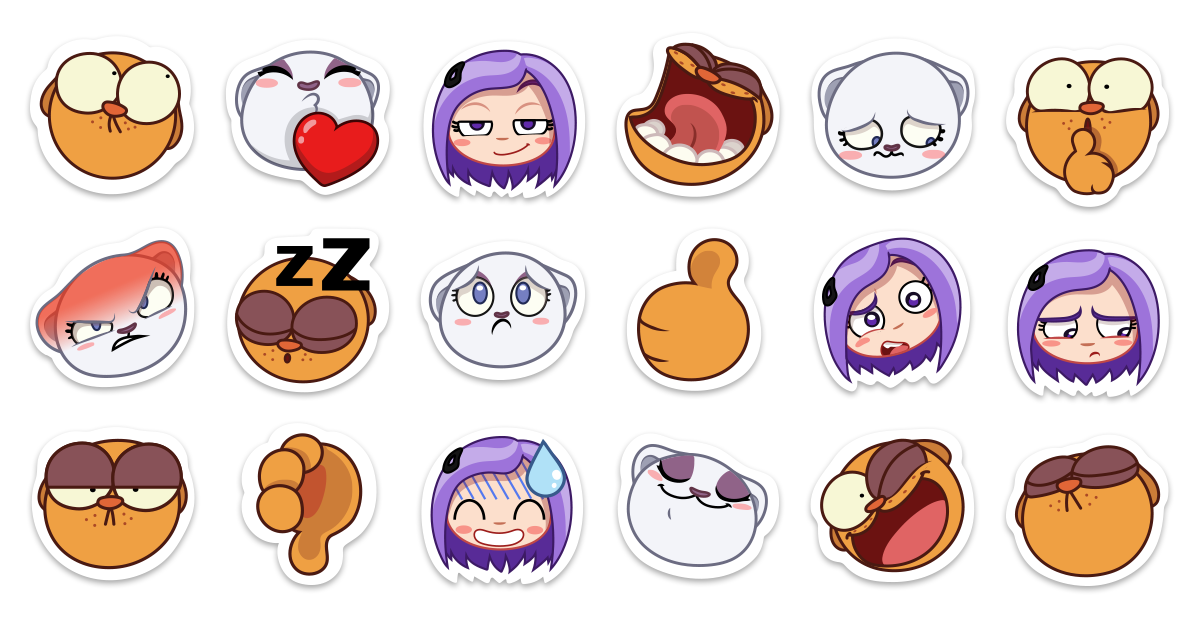 Vibermoji – just like regular emoticons, but better. Whether you are smiling, crying, angry, or just want to give the thumbs up, Viber have the pack for you. Spice up your emoticon action with a thumbs up from LegCat, a frown from Violet or tears with lovely Lola. Little yellow faces will never be good enough again.
Get the pack now: https://vb.me/c57ff9
When you feel blue, be Violet instead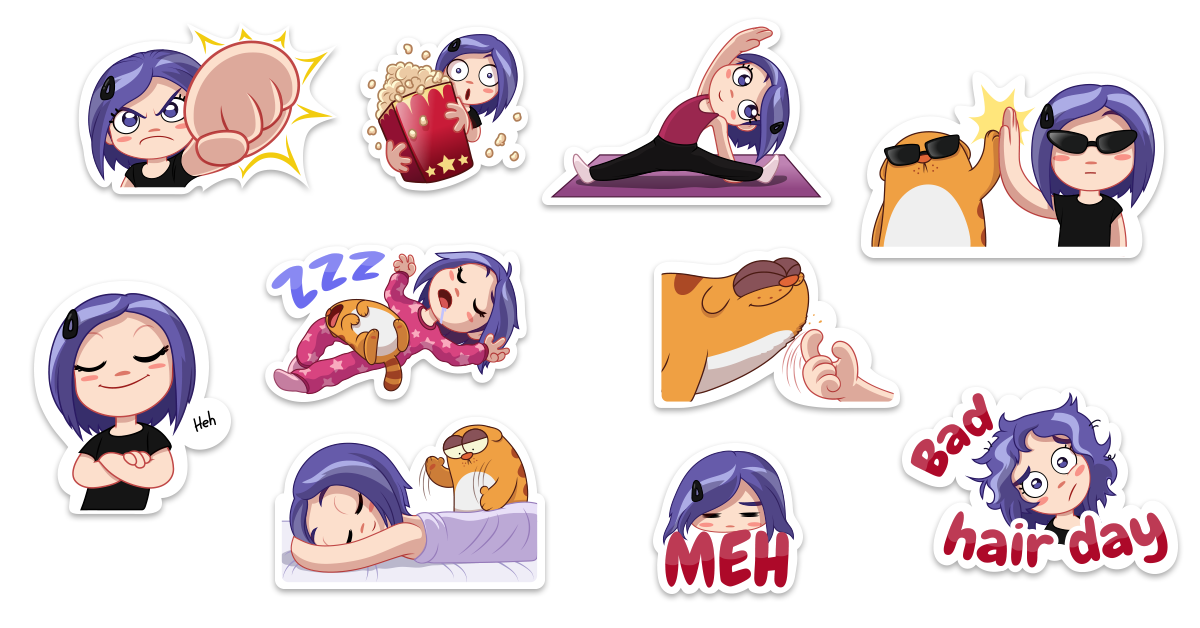 Nobody's perfect, right? When you feel like an everyday person, and just need to say how you feel, this Violet sticker pack is on hand for you to express your imperfections. Celebrate the highs and the lows of every day with this pack.
Get it now: https://vb.me/e1ebac
When you need to awkward! yourself out of a situation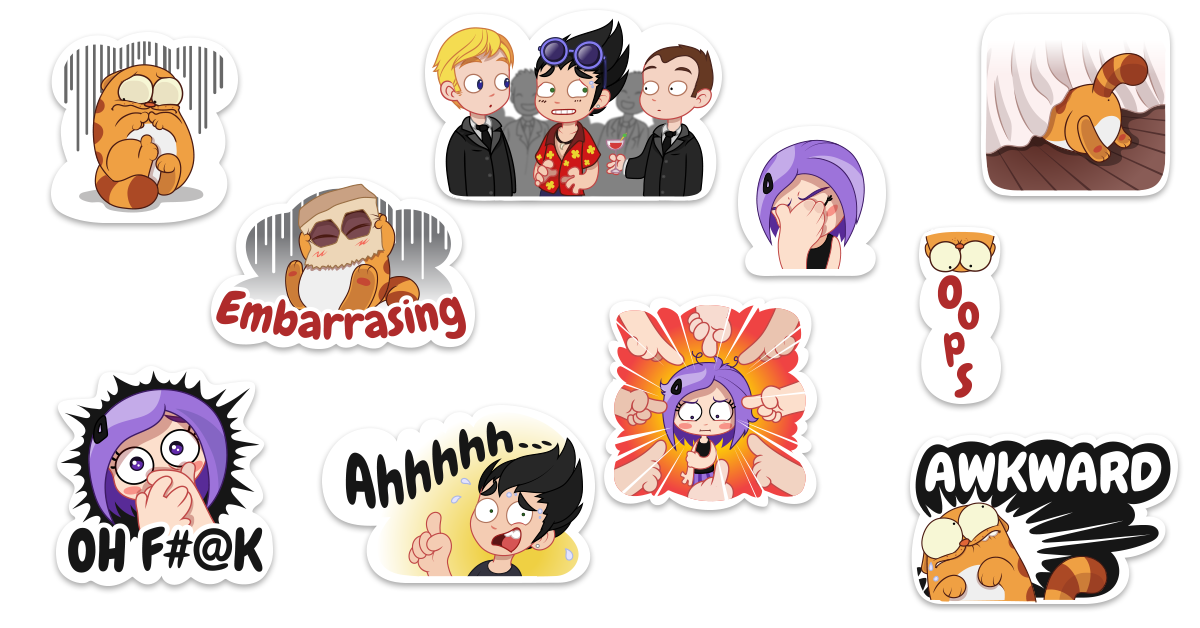 No one expresses themselves as well as LegCat does, and in this pack he perfectly captures those moments when you just want to disappear as quickly as possible! Save yourself further embarrassment when you respond to THAT moment with one of these stickers.
Get the pack now: https://vb.me/bf413d
If you loved these sticker suggestions, join the We Love Viber Stickers Community on Viber to be in the know about our latest packs.