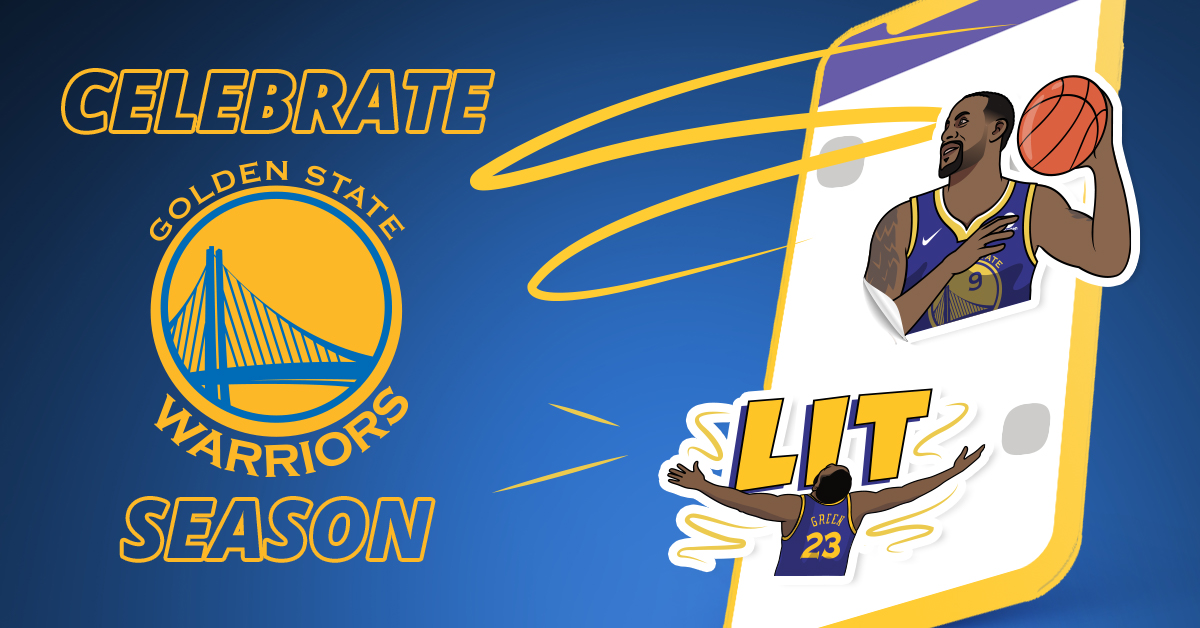 Last year, we had a blast tipping off our partnership with the Golden State Warriors as the team's official instant messaging and calling app partner. And this year is going to be even more fun!
We're pumped to share an all-new Warriors sticker pack to help you express yourself, full of exclusive stickers featuring your favorite Dubs players. Send these awesome stickers to family and friends and let your Warriors fandom shine. Get the sticker pack now: https://vb.me/aa2827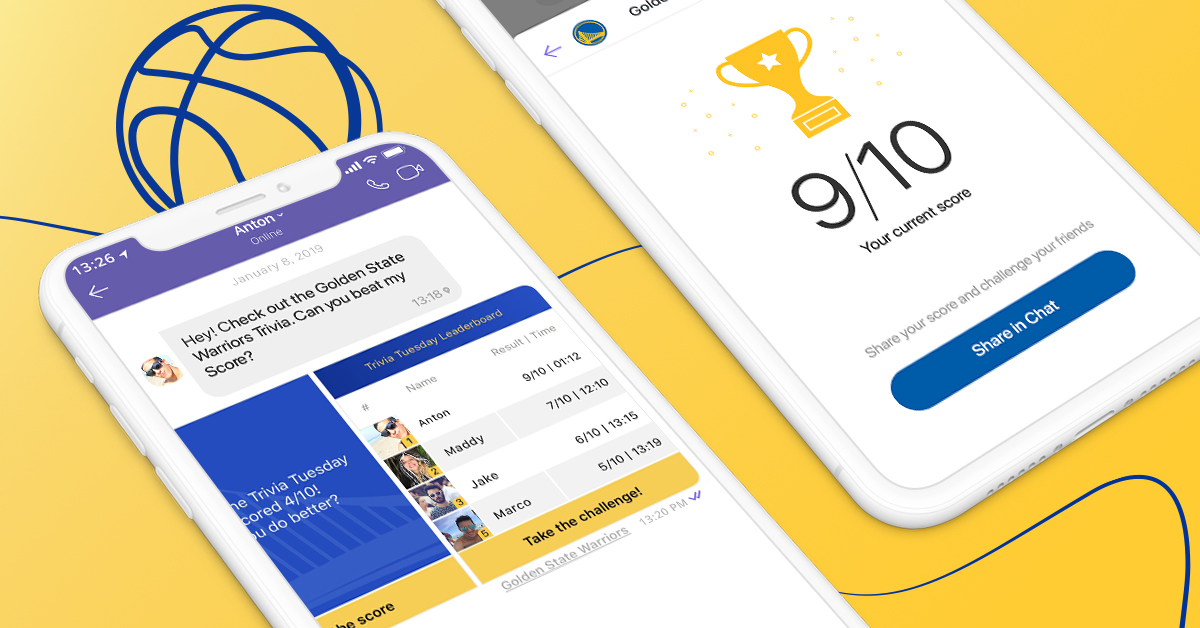 And that's not all: GSW Weekly Trivia is back and better than ever! Now you can test your Warriors knowledge and challenge your friends and family, either in a 1-on-1 chat or in your group.
Every Tuesday, a set of 10 questions will be sent to every chatbot subscriber. Complete the trivia questions, get your score, and tap on "Challenge your friends". You then will automatically share a leaderboard and challenge your friends to beat your score.
Win prizes by being the person who answers all the questions correctly in the shortest amount of time that week.
Subscribe to the official Golden State Warriors chatbot now for a chance to win! Competition terms and conditions apply.
Check out the chatbot for more great Warriors content, including live scores, news, statistics, videos, game tickets and exclusive Q&A with Warriors players! and more. Subscribe to the chatbot and join the Warriors fan club on Viber!