Can you feel the humidity and the heat of the smoldering sun? Summer is here and it isn't going anywhere anytime soon! However, it does come with some perks. Enjoy a warm day in the sun, sit by the pool or go to the beach and pamper yourself with sugary watermelons, pineapples, popsicles and ice creams.
Don't forget to invite friends and family to join you! Download and share these sticker packs and check out the first summer sticker spotlight edition for even more summery sticker packs.
It's a NICI Summertime!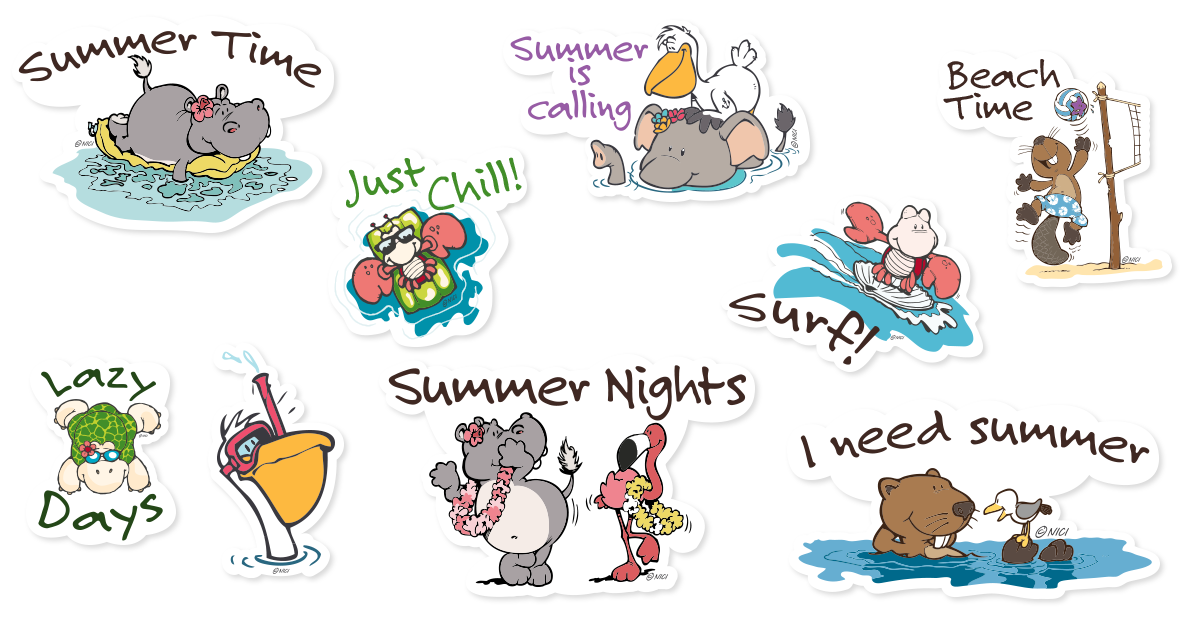 Join some of your favorite NICI characters, including Priscilla the elephant and Peet the pelican for a summer's day packed with all your favorite outdoor activities! Going to surf at the beach or planning on going to a cool summer party in the evening? These stickers will help you get your message across to all your friends.
Download now: https://vb.me/6a91d2
Girls Just Want to Have Fun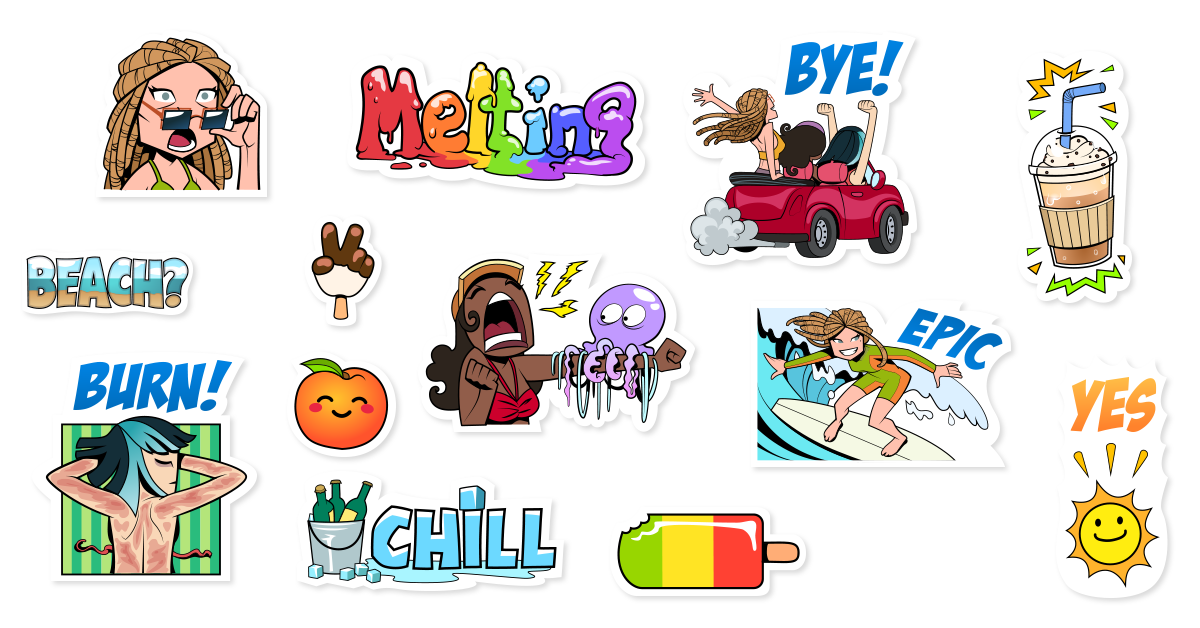 Surf's up and these girls are ready to enjoy summer like only girls can! If you and your gal pals are planning on heading out for a bit of summer fun together, you will identify with all of these stickers. We especially like the jellyfish one!
Download now: https://vb.me/9c87e9
Bigli Migli Celebrate Summer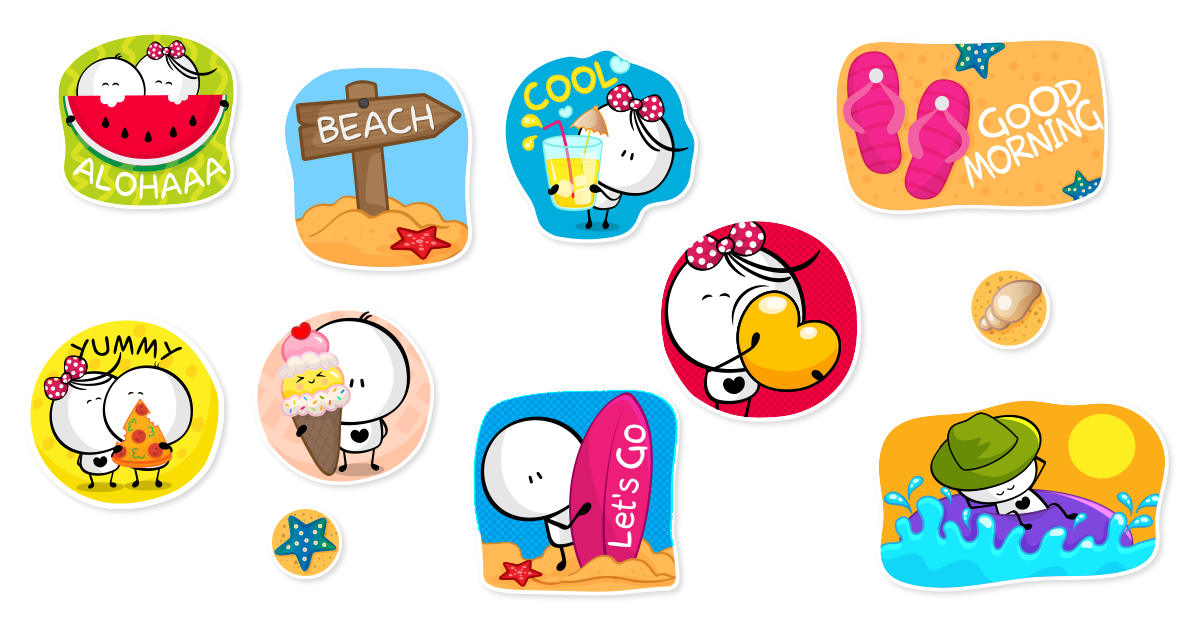 Bigli Migli make the most out of the warm season and head out to soak up the sun and chill by the pool! Make sure you do the same and invite anyone you think will be interested in joining you by downloading their cute sticker pack and sharing it.
Download now: https://vb.me/3b522a
A Summer Lovin' Day Out with LegCat and Lola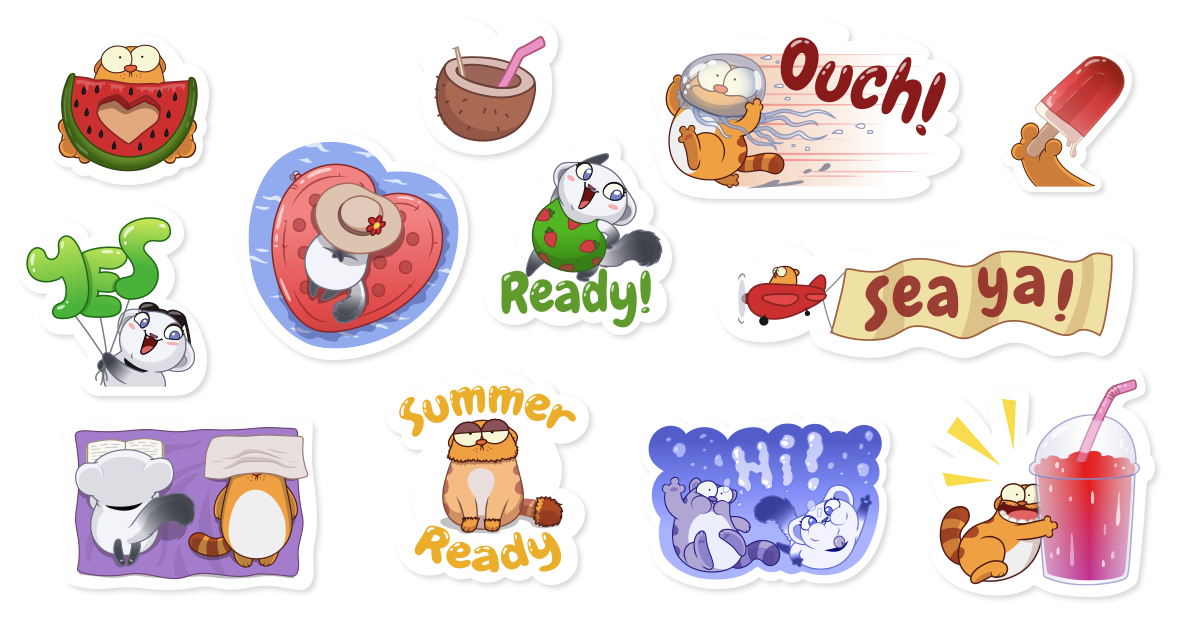 Soak up the sun and feel the summer vibes with LegCat and Lola. You can rest assured knowing LegCat will help take your summer holiday to the next level with some seriously funny stickers! Share these with anyone who can't get enough of this awesome duo!
Download now: https://vb.me/dda99a
Rocco & Crystal Enjoy Summer Together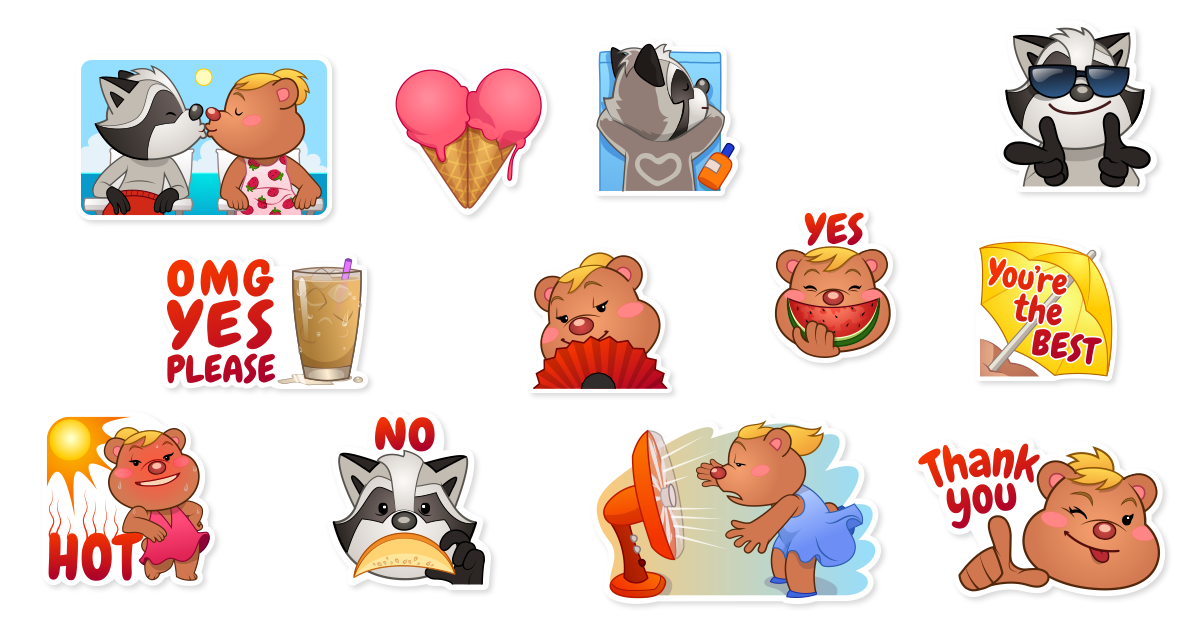 LegCat and Lola aren't the only beloved Viber sticker characters enjoying the summer together! Rocco and Crystal show a wide range of emotions you'll be able to identify with if on the one hand, you love summer, and on the other hand, you can't deal with the heat!
Download now: https://vb.me/95f451
Enjoy these summer sticker packs and make sure you check out our special vacation-themed sticker spotlight!