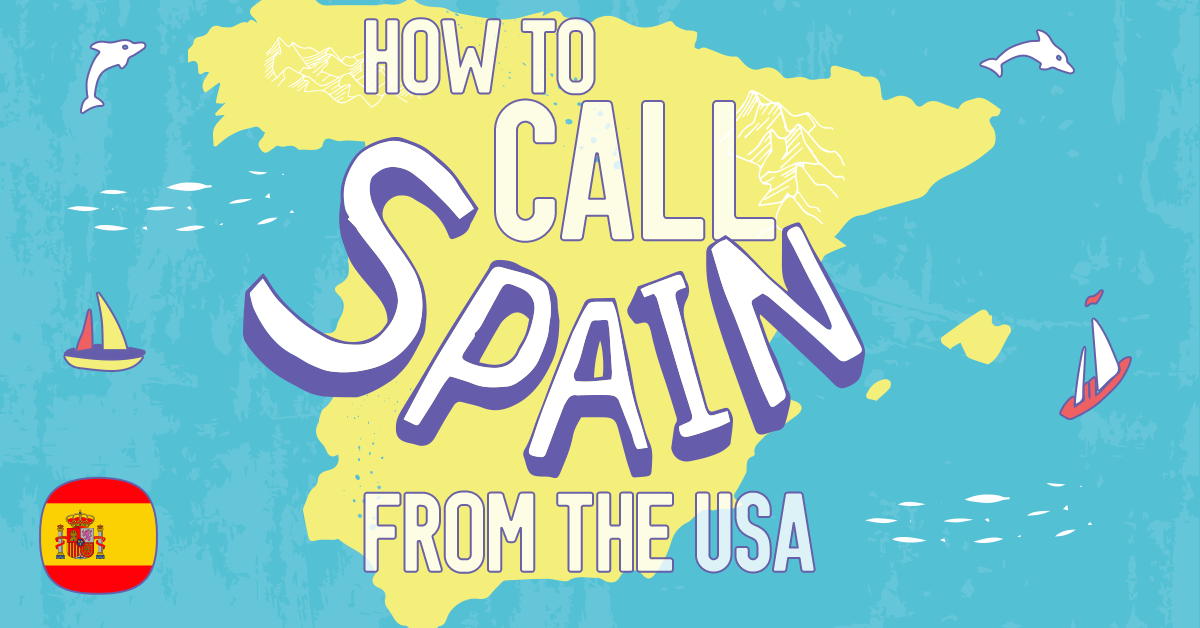 If you've ever had to call Spain from the USA, you'll know that using the traditional method of calling can be quite complicated, not to mention expensive. Viber, however, offers its cheap and simple way to make international calls with no hidden fees: Viber Out! Here are some general tips on how to call Spain from the USA in the complex way you're probably accustomed to versus the simple Viber Out way.
Getting Started
There's a time difference of six hours between the US east coast and Spain, versus a nine hour difference between the US west coast and your friends and family in Spain. Start off by working out what's the best time to call so you don't accidentally wake up anyone from their beauty sleep! You can opt for the more complex and time-consuming way of making your call, but we'll soon show you why choosing Viber Out is your best option so read on!
Call Spain Landlines and Cellular Numbers – the Complex Non-Viber Way
Calling Spain in the past meant having to go through a bunch of complicated steps. Here are the steps required in order to make your call:
011 – The USA exit code, which needs to be dialed whenever you're making an international call from the USA or Canada.
+34 – Spain's calling code, which you need to dial before the local number.
Area code – Check out this list of Spain area codes to find the one you need.
Phone number – depending on whether you're calling a mobile or a landline, the area code will change. The phone number will be made up of 9 digits for a landline and between 6 to 7 digits if you're calling a mobile.
This is an example of what your call to Spain from the USA should look like:
(USA exit code)(Spain calling code)(area code)(phone number)
011 34 91? ??? ??? for a landline or 011 34 X?? ??? ??? for a mobile
Quite a few steps, right? Not to mention they're not exactly cost-effective, to say the least! In fact, old school telecommunication companies can end up charging you 100 times more than a Viber Out call would! For example, many companies charge $2 per minute(!) for both landline and mobile calls to Spain, whereas Viber Out rates are 96% cheaper than this.
Call Spain Landlines and Cellular Numbers- the Simple and Cost-Effective Viber Out Way
You could make your call using the directions above, but if you'd like to save time, energy and money we recommend opting for the Viber Out way.
Calling with Viber Out requires two easy steps!
If you are calling a contact simply click on the contact and tap the Viber Out call option. Make sure the number has the +country code (+34 – Spain's calling code) and area code if needed.
Otherwise, If you don't have the contact saved on Viber, the process is still super simple. Just type in the number you wish to call and add +34 beforehand. Pretty easy and straightforward, right?
Viber Out lets you make low-rate calls to Spain from 1.9¢* per minute to landlines and 7.9¢* per minute for mobile. You can save even more money by choosing a credit or monthly subscription calling plan. The monthly plan enables you to make unlimited calls to Spain for only $9.99, saving you 90% on your monthly calls and saving you from paying $13 with Skype!
In short, using Viber Out is the easiest way you can choose when you want to make calls to your loved ones in Spain. Give it a go and start dialing. Your friends, family and coworkers overseas are waiting to hear from you!
*Rates are subject to change