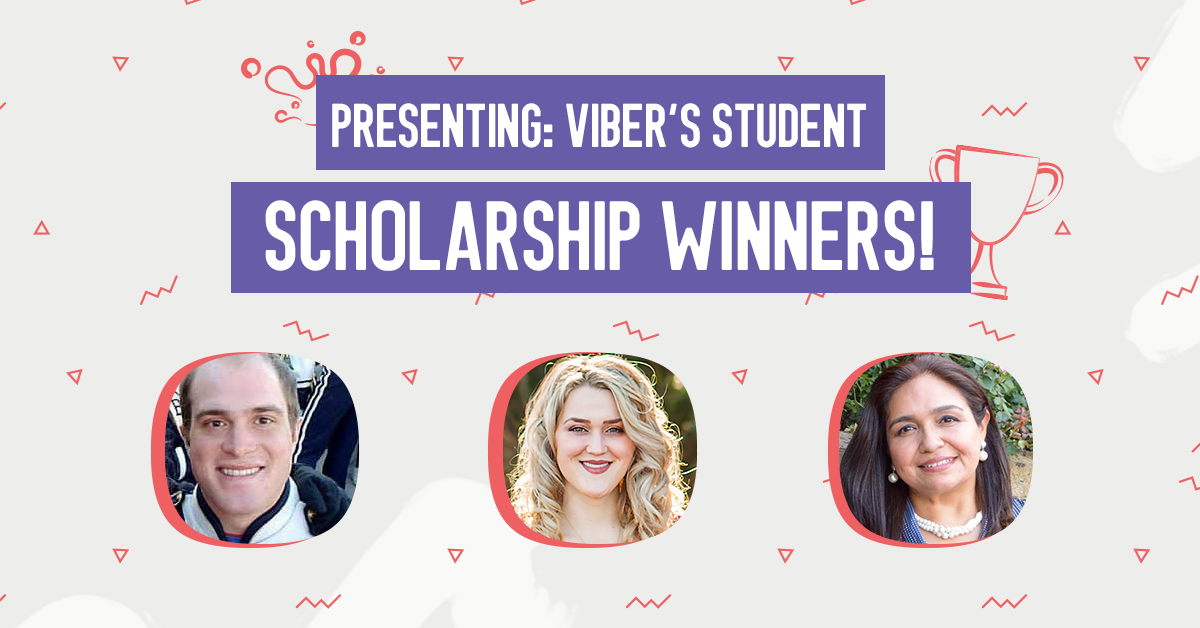 Back in January, we announced the Viber Mobile Technology Scholarship Program, a $1,000 scholarship opportunity for applicants enrolled at an accredited college or university. Students were invited to write a short essay where they described the ways in which they thought mobile technology will change in the next decade.
We're proud to announce the three winners: Jordan Baker, Caleb Cuzner and Virginia Garcia!
The three winners beat hundreds of other participants from a variety of American universities and colleges. "We looked for innovative and creative thinking. For out-of-the-box ideas," says Ranny Bloch, Marketing Manager at Viber. "These three essays managed to bring original ideas that are not based on science fiction but on real plausible technologies."
Read on to learn more about the winners and their essays:
Jordan Baker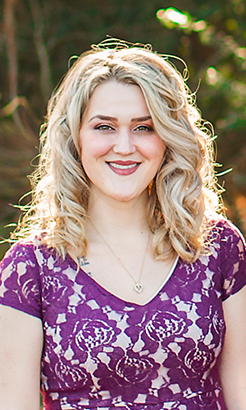 Education: Until the past year, Jordan has been pursuing a career in Marketing Management spending all her time and energy into perfecting her craft. However, as she put it, her world came to a halt when her company shut down. She then decided to pursue her dream of becoming a teacher and is now back in UAFS, the University of Arkansas – Fort Smith and loving it.
Short Bio: Jordan is newly married, has two cats, and when she's not studying enjoys hiking, videography, and photography.
Essay title: "The Next Decade of Mobile Technology."
Short Essay Synopsis: Jordan's essay focuses on the speedy development of smartphones, which she claims in ten years time will be artificially integrated into our bodies so that we are able to control our mobile phones through our minds.
Upon receiving the scholarship, Jordan wrote the following: "Thank you very much! This helps me immensely."
Caleb Cuzner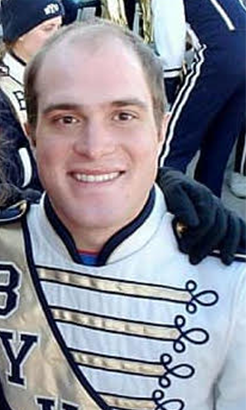 Education: Caleb is a graduate student at Columbia College Chicago studying Music Composition for the Screen. He recently received a bachelor's degree in music composition from Brigham Young University.
Short Bio: Caleb has been composing background music for computer games since he was 14 years old, and is pursuing a professional career composing music for games, film, and other media. He has written more than 1,000 compositions to date, with experience writing in a variety of genres.
Essay title: "Taking Wireless to the Next Level."
Short Essay Synopsis: According to Caleb, in ten years time, cloud-based mobile devices will likely become the mainstream mobile technology and even come in the form of a necklace, wristband, or contact lenses. Multiple cloud-based mobile devices could connect to the same server, enabling cloud-based devices to be more affordable than their present-day counterparts.
Upon receiving the scholarship, Caleb wrote the following: "Thank you, I am honored to receive a scholarship from your company."
Virginia Garcia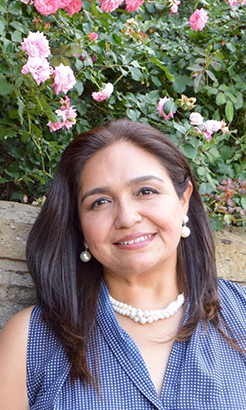 Education: After a 20-year academic absence with a BA in Art and an MSEd in Counseling, Virginia "Viky" is currently attending St. Mary's University in San Antonio, Texas. She is now completing her PhD in Counselor Education and Supervision. Her current study involves gauging the trauma of immigrant women in the US, and her plans are to work with marginalized communities.
Short Bio: Born in the West, raised in the Midwest and now living in the South, Virginia "Viky" Garcia has spent much of her adult life working with and for nonprofits.  In her spare time she also does art commissions and builds parade floats. She lives with her partner Alex Garces and is helping him start their own fire sprinkler installation company. She is also a community leader and serves on multiple boards of directors.
Essay title: "How You Believe Mobile Technology Will Change in the Next Ten Years."
Short Essay Synopsis: Virginia's optimistic hope for the future is that new mobile apps will be created as a means of offering solutions to issues that haven't yet been solved. These include facilitating farming in nontraditional spaces, reducing tribal conflicts in rural areas, supporting water drilling in drought-ridden places and more.
Upon receiving the scholarship, Virginia wrote the following: "Thank you!!! I'm so happy to have been chosen because students at this level rarely get a break when it comes to scholarships."
If you too are interested in finding out about different opportunities offered by Viber, make sure to download the app and follow us on Twitter!