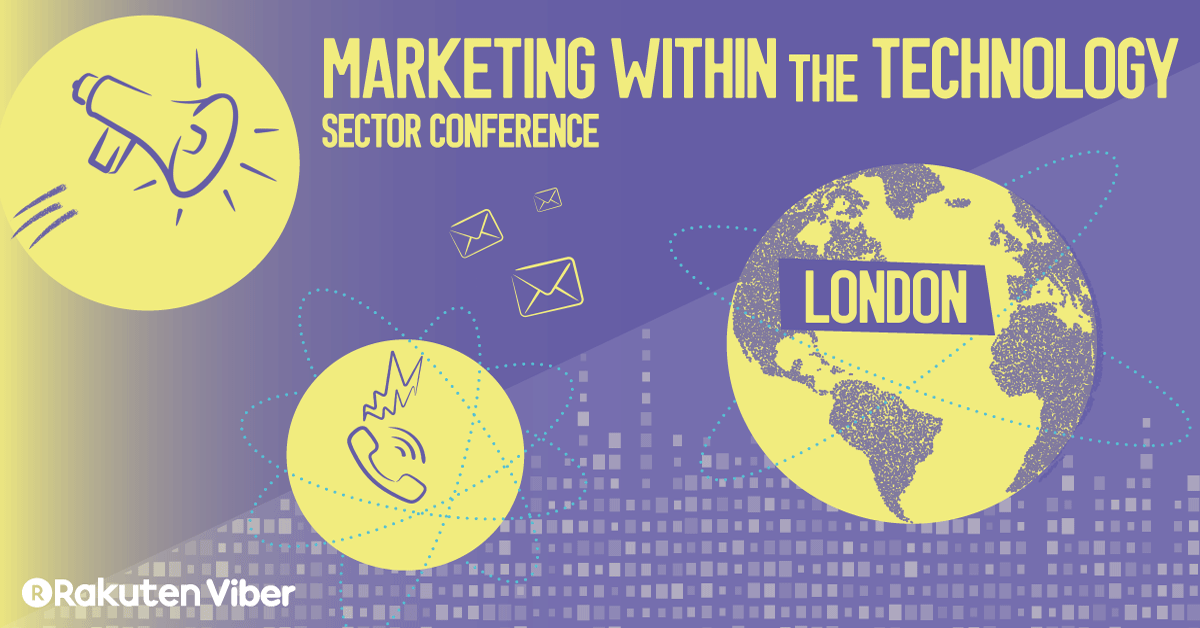 It isn't news that marketing should be a revenue driving team for any B2B company, especially in the tech industry. Despite where the attribution might lie – whether it's with sales and/or marketing –  marketers are more and more data-driven and have moved from being cost centers to ROI facilitators. Earlier this month at the Marketing Sector Conference, marketers from CACI, Communigator, Demandbase, LoyaltyLion, ON24, Passle and more connected over roundtable discussions on the latest in the MarTech world.
What's most apparent, especially in a post-GDPR climate, is that B2B customers want to be engaged and not in any old fashion. Here's a couple key insights from some of MarTech's finest on engaging clients and prospects in a data-driven world:
Accelerating ABM Impact
Account-Based Marketing (ABM) is one of the hottest trends in digital marketing. Why? Simple – it personalizes marketing programs to improve efficiencies for sales and marketing organizations. Leanne Chescoe, Senior Field Marketing Manager at Demandbase, talks about ABM's impact on the way that they do marketing.
"At Demandbase, we operate on a "Demandbase for Demandbase" model and have just been named leader of the pack in Forrester's New Wave Platform Report. What does that mean? Essentially we walk the walk and run an ABM strategy with a 100% sales-marketing alignment model. We found that ABM has helped us refine our activities to get twice as much from marketing programs than before and cut costs by nearly 52%. Because of that the way we think of traditional marketing activities, like events, or the way our techstack is built has drastically shifted. For instance, based on an ABM model, we have to have at least 30% of our target accounts present at an event in order to sponsor it. In the ABM strategy process, we spend a lot of time refining our target account lists and layer with intent data, and connect the dots from on-page engagement to notify sales reps directly in real time via Salesforce, Slack and email about their target's actions. Deeper down the funnel we see that engagement optimizations directly impact our bottom line".
Forming Human Connections on a Digital Scale
According to the latest Demand Gen Report on content preferences, 66% of buyers say they prefer webinars to other content formats and most webinar attendees' view time is an average of 56 minutes according to ON24's 2018 Webinar Benchmarks Report. Joe Hyland, Chief Marketing Officer at ON24, explained how webinars for B2B marketers are a powerful tool that turns behavioral data into conversions.
According to him, the focus is now all about a dynamic experience for prospects and clients. What ON24 has found is that instead of having a whole suite of live global events and roadshows around the world, they've optimized their virtual experiences through successfully tailored, engaging webinars. From live Q&A sessions to virtual talk shows and niche content, webinars are multimedia experiences that get audiences involved in the conversation. What they're looking for are signals versus insights that speak to engagement metrics. Data plus intelligence equals engagement.That methodology achieves pipeline revenue in the most efficient, cost-effective way for ON24.
In a room full of (mostly) marketers, discussions made it clear that aligned sales and marketing teams make for powerful results. Both have a responsibility to engage prospects and clients and to do so intelligently in a data-driven fashion. As one marketer put it, "sales can't just be the only one taking credit anymore. Even if they nurture them, marketing is just as much a driver in the process and responsible in the multi-attribution chain." We couldn't agree more.
Are you attending an event in your area and want to meet? Let us know.