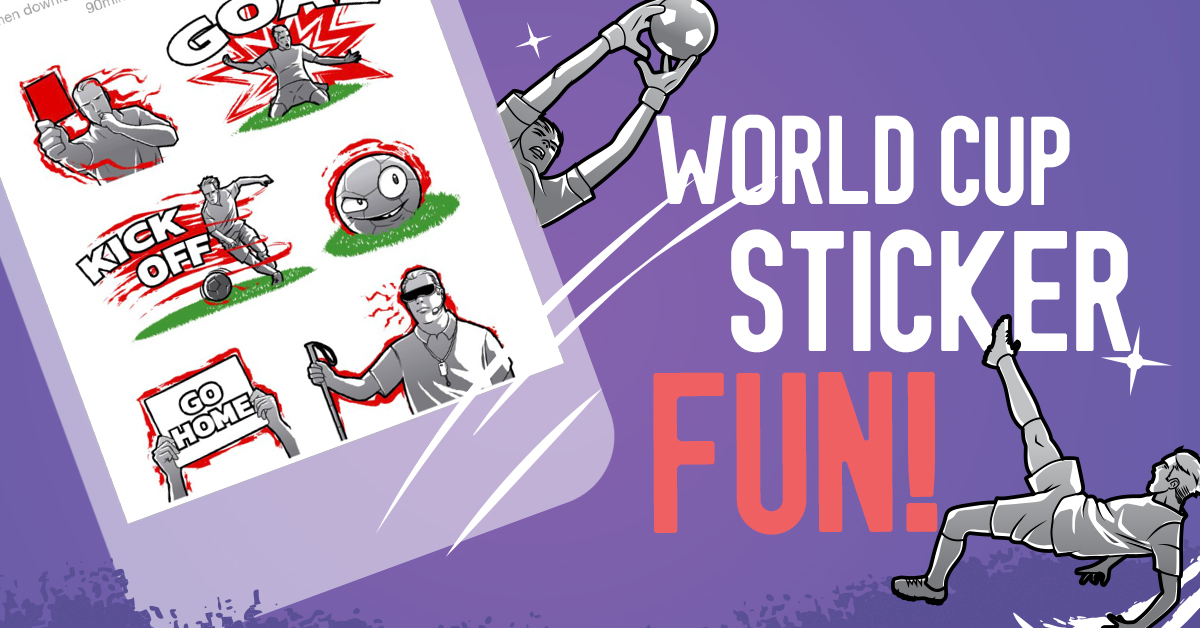 The World Cup has already kicked off and we've all had the opportunity to watch some of our favorite teams from around the world play for the win!
Before the next game starts, we thought we'd help you spice up your conversation with the best way to express yourself – a World Cup sticker pack! We even have a sticker pack we've translated to 16 different languages as well as original packs for certain countries.
So download the one that best describes how you feel and keep your World Cup conversation going strong. Don't forget to create a leaderboard on your group chat where you'll be able to challenge friends and show off your competitiveness and prediction skills for a chance to win incredible prizes! Start predicting today!
Kick Off All Things World Cup with World Football 2018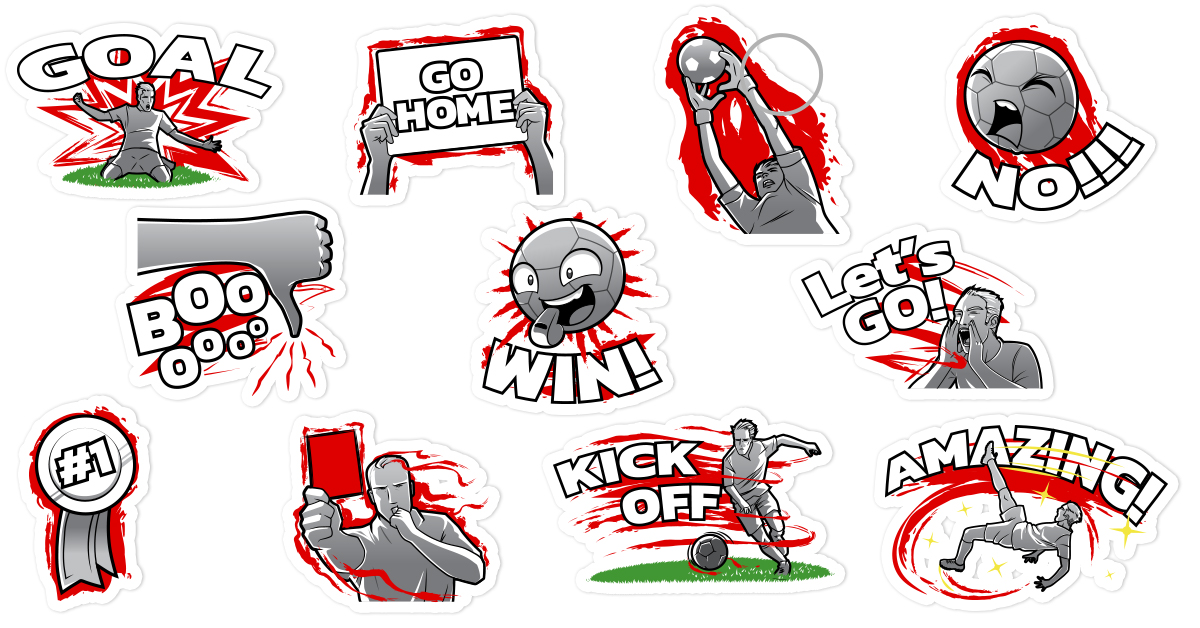 Our brand new World Cup sticker pack will allow you to share your excitement for the coming games with friends and family. The pack is translated to 16 languages, including versions in Russian, French, Arabic, Japanese and more! Get the pack today to kick off the games properly!
Download here: https://vb.me/f781a4
Violet Can't Get Enough of the Russian Team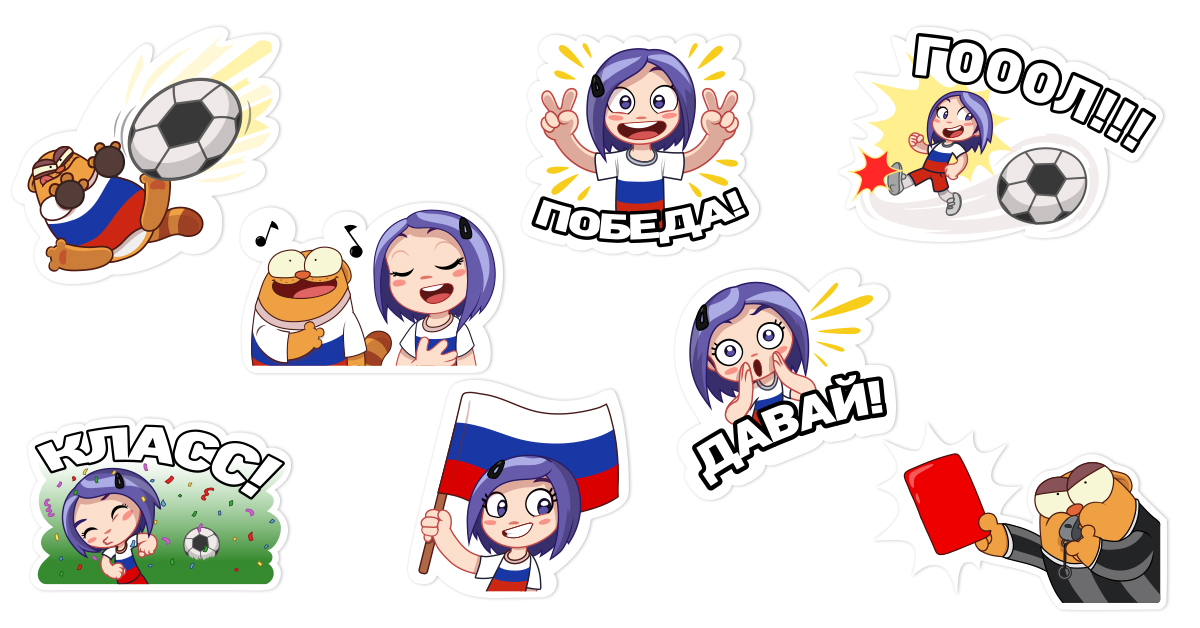 The host of this year's World Cup, the Russian national football team has appeared in ten World Cups and will play for the win three times in this year's tournament! Make sure you spread your team spirit with friends by sharing this cool sticker pack featuring Violet and her beloved sidekick, LegCat!
Download here: https://vb.me/d63e11
LegCat Roots for the Iran's Team Melli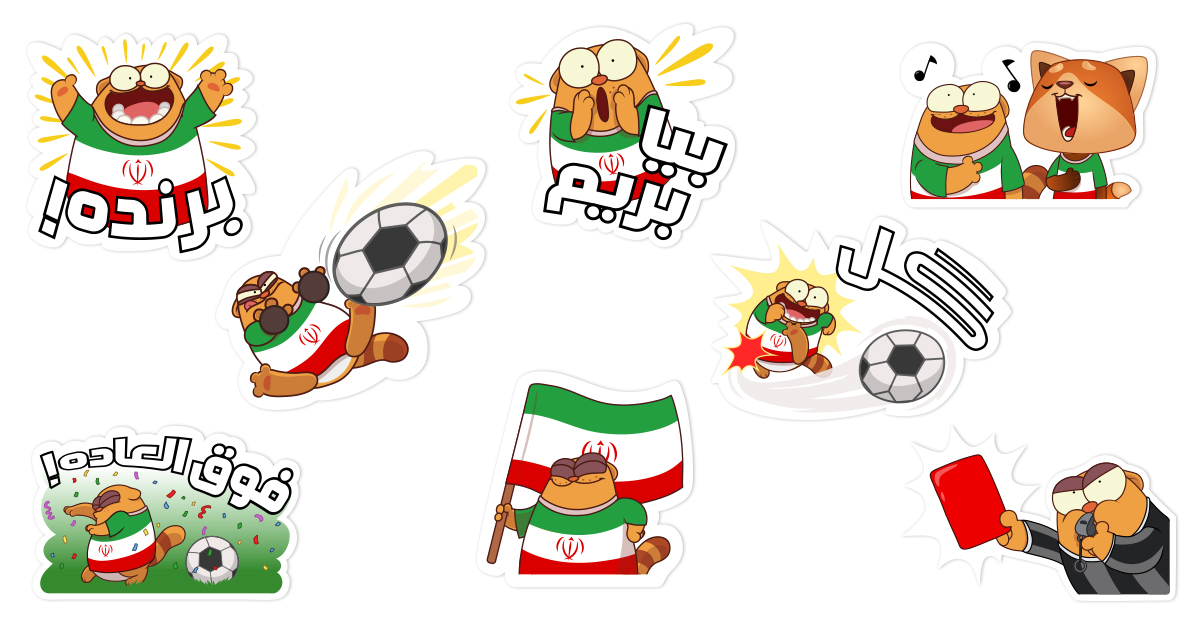 If you are a fan of the Iranian national football team, also known as Team Melli, you'll love the team's sticker pack featuring LegCat and Freddie The Fox. Join the two Melli fans as they cheer on the group, set to play three times at the World Cup tournament!
Download here: https://vb.me/f734fe
Support the Serbian Eagles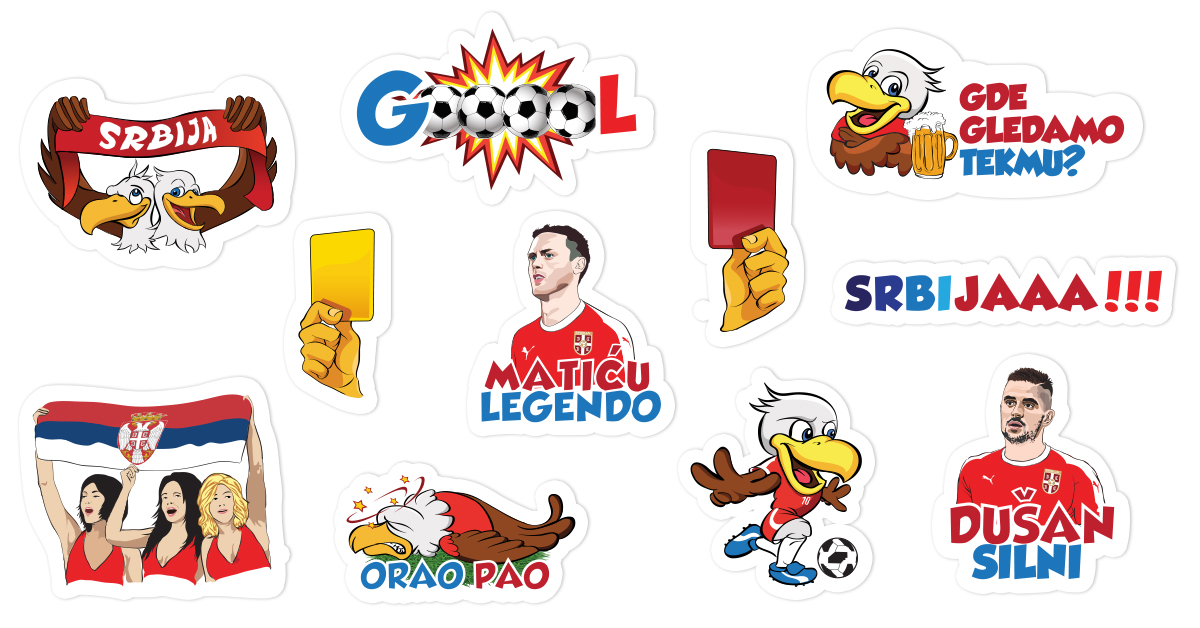 Known as "The Eagles" (Orlovi), the Serbian national football team's sticker pack shows off the players' names and faces, including Captain Aleksander Kolarov. The team is set to play in three matches, so if you're a fan there could be no other sticker pack for you!
Download here: https://vb.me/4095fb
Express Your Greek Pride with the Greek World Cup Sticker Pack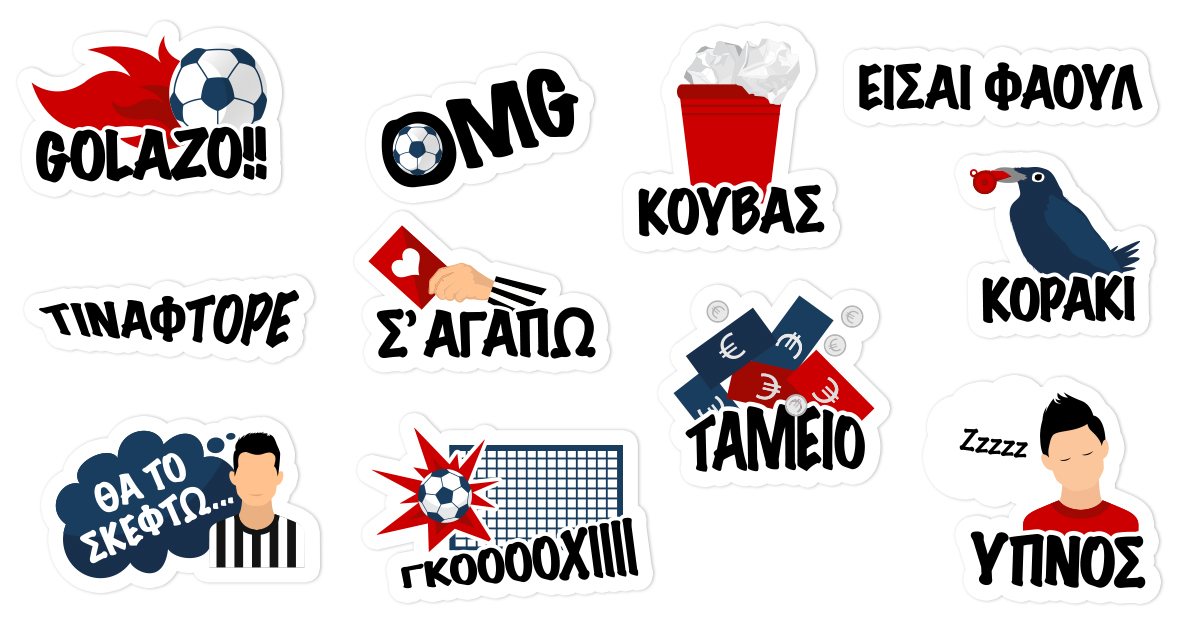 The Greek national football team sticker pack is perfect for anyone who happens to love the Greek team and supports them even though they aren't participating in the games this year. The sticker pack and Community were created as part of a partnership between Viber and Greece's leading digital publisher, 24MEDIA .
Download here: https://vb.me/b18cfa
Now that you've downloaded the sticker pack or packs that best suit your football interests, you're ready to start cheering on your favorite team! Good luck and let us know which team you're rooting for!