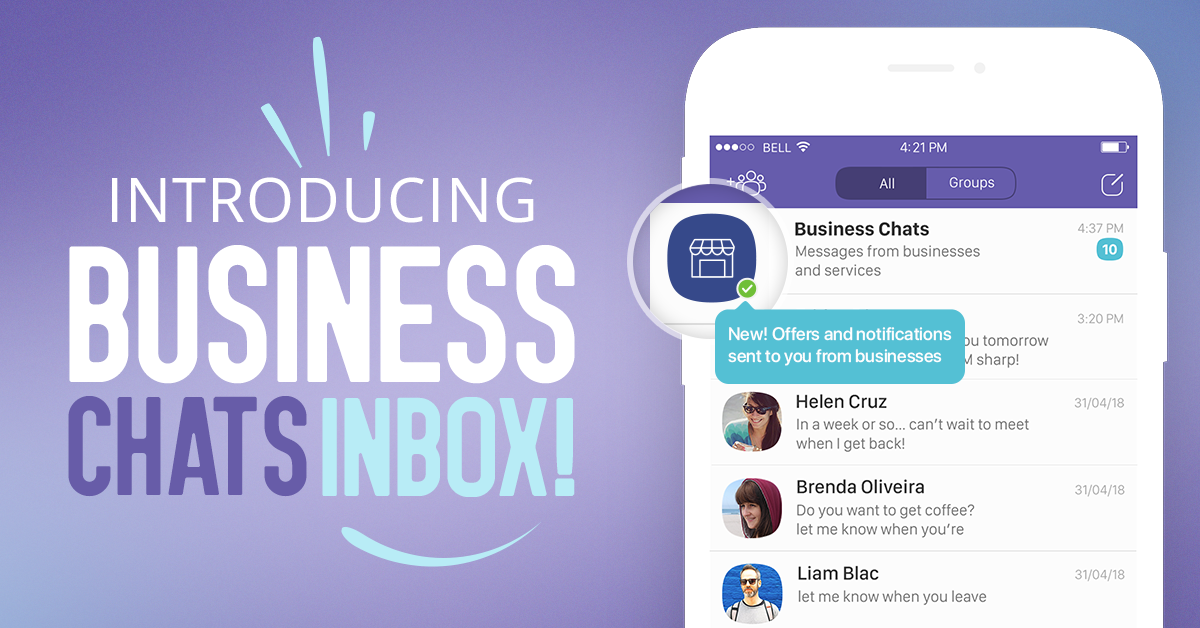 Instead of going over your chats one by one in order to find your last bank transaction, flight status or delivery notification, you'll now be able to find them all in one dedicated inbox in your chat list! Our newest Business Chats Inbox feature helps organize all the business messages you receive from businesses and brands in one inbox so that they are separate from your day-to-day interactions with friends and family.
All your business messages in one place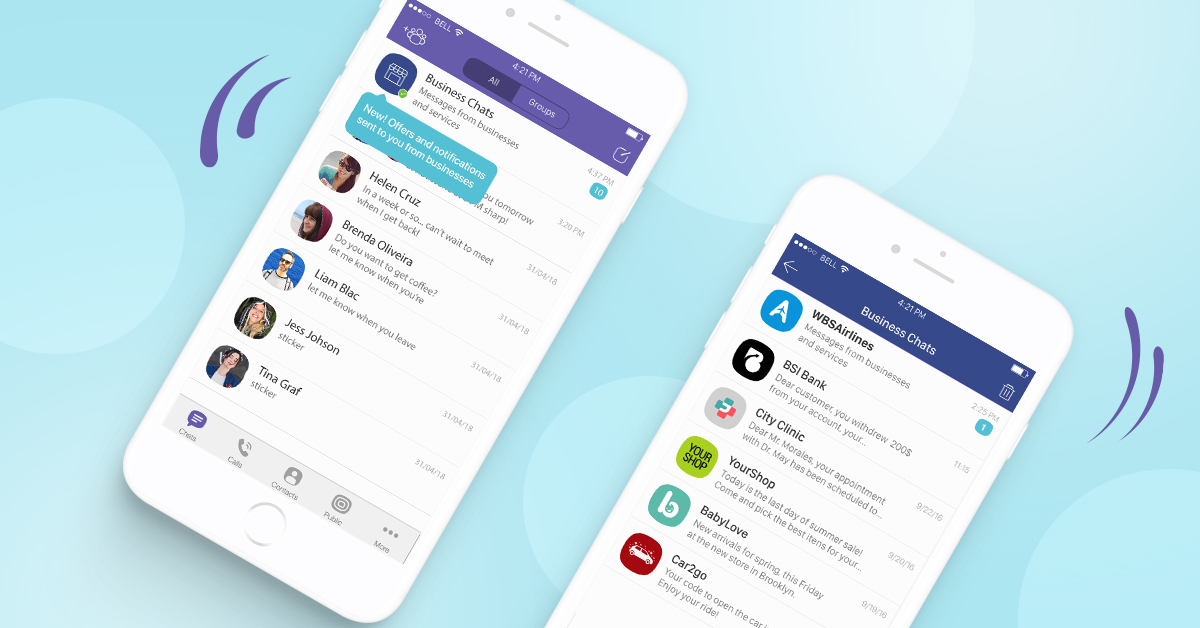 Thanks to our newest feature, you'll be able to find all your business messages from brands and businesses in a dedicated inbox inside the main chat list. The inbox will pop to the top of the chat list only when you receive new business messages.
Once you update Viber's mobile version on your phone, your past business messages will automatically bundle into the Business Chats inbox. Simply open the inbox and scroll through all your business and brand-related messages. You can also clear specific messages or even all of them at once, and even set the inbox to auto-clean of any unread business messages after 30 days.
You also have the ability to move selected business messages out of the Business Chats inbox into the main chat screen for immediate access and more.
This dedicated inbox for messages from businesses and brands adds yet another layer of privacy to Viber and guarantees that notifications from companies, for example your bank, won't just appear on your screen when you're in the middle of a chat with one of your friends on Viber.