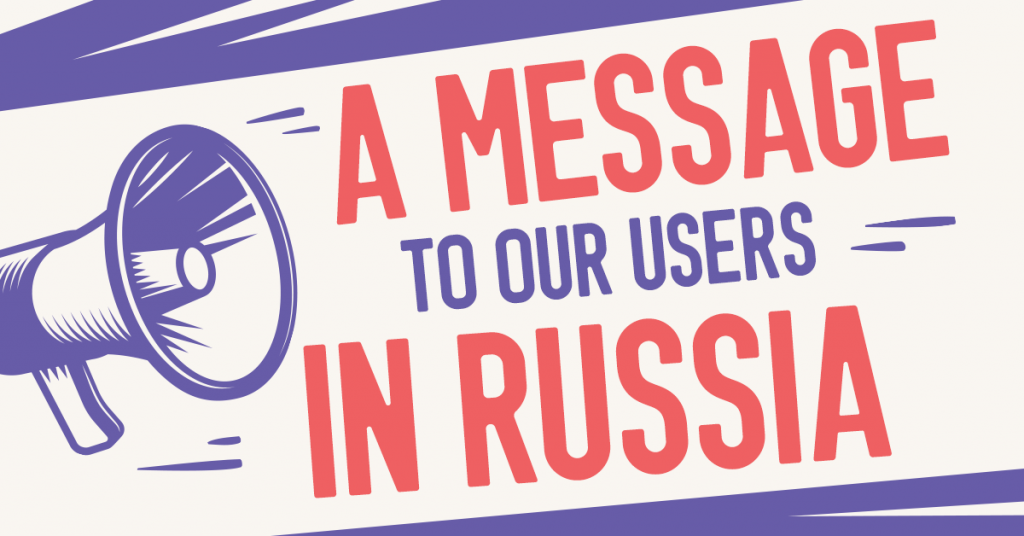 All Viber users in Russia can now send messages and make calls to their friends and family, as the service is gradually returning back to normal for those who experienced connectivity issues in the past few days. This is possible thanks to the around-the-clock, hard work of our engineers, and to the thousands of users who helped us identify specific issues and details. Our teams are continuing their efforts to maintain the service and make sure it remains fully available in Russia.
The service was originally interrupted due to Russian authorities' ruling to block a specific messaging app. When local telecom operators executed this ruling, they  blocked several internet provider servers that also impacted our service.
Our commitment to your privacy and the security of your conversations has remained intact. This is why we enable full end-to-end encryption by default, for all of our users' chats and calls. This means that all of your group, one-on-one chats and calls are encrypted, not just Secret Chats that other apps offer. Once you send a message on Viber, it remains encrypted until it reaches the person you intended to share it with. We never keep on our servers any content that has been exchanged once it has been delivered.
We can't read your private messages or listen to your calls.
There are no exceptions.
This strict and never-breached commitment is the reason why Viber is unfortunately blocked in 10 countries. For example, Iranian authorities require messaging services to store data and content in the country and to give them access to any chats or calls.
Because we could not honor that requirement, we lost over 20 million users three years ago and to this day Viber is still blocked in that country. Those users eventually switched to other messaging services available in Iran under these local legal requirements.
Viber is part of the Japanese group – Rakuten. Rakuten means "optimism" in Japanese and the group's vision is to "Believe in the Future." We believe that with the actions that we take today we can contribute in making a better world tomorrow. That's why we don't do politics. At Viber we work hard and remain humble, fulfilling our unique mission: to connect people freely and securely, no matter who they are or where they are from.
We appreciate your patience and loyalty to Viber.