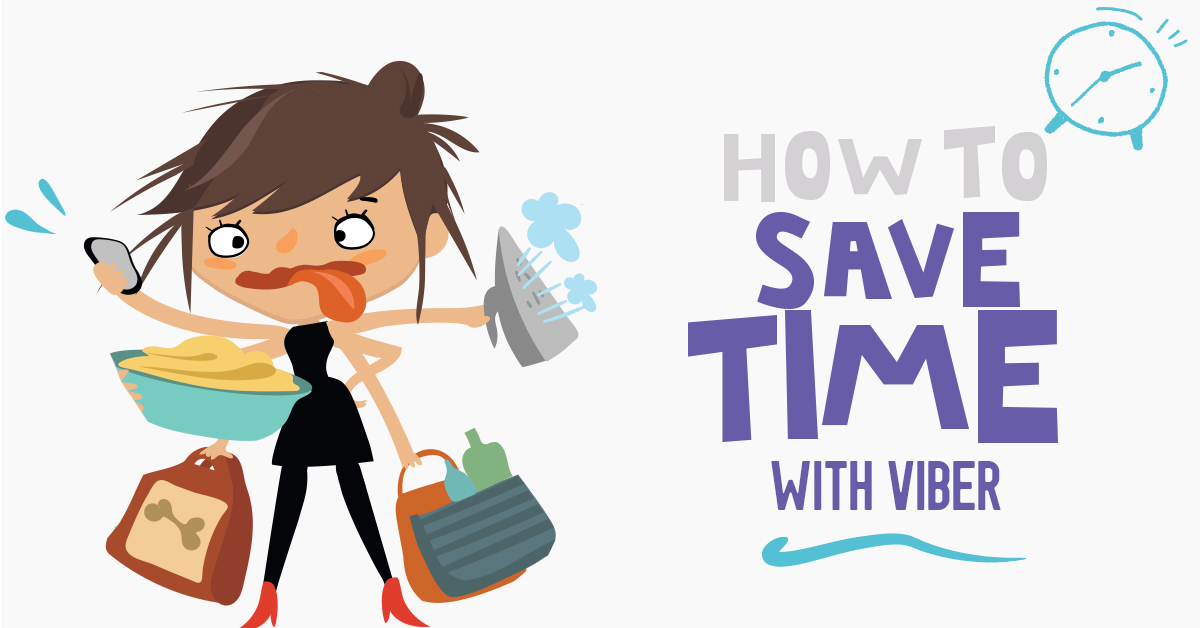 We're all busy juggling a hundred and one things a day, which is why our time is so valuable to us. Here are some ways in which Viber helps you save time, from our Chat Extensions that offer a one-stop-shop where you can send videos and GIFs to our quick replies feature that lets you stay on your current chat while you respond to a different conversation at the same time.
Making Simple Calls to Any Destination in the World
Making calls to any destination in the world has never been easier thanks to Viber. All Viber-to-Viber communication is absolutely free, so you can make a free phone call or video call, message and group chat with your loved ones as long as they also use Viber and have an internet connection. If, however, you'd like to call a landline or a cell phone that doesn't have Viber installed on it, or someone who doesn't have an internet connection, Viber Out's cheap international phone calling service is the best choice. Not only is it simple to make a call, but you'll also be saving money by choosing the calling plan that best suits your needs.
Forwarding Multiple Messages to Multiple People
With so many things to do a day, there is no denying that time is of the essence. That's exactly why you can't waste it on manually forwarding one message at a time to different friends or colleagues. In order to help you save time, Viber for Desktop lets you forward multiple messages to multiple people. Simply click the forwarding button next to your messaging bubbles and forward anything from text to GIFs, videos, stickers, links and files. You can also forward messages to multiple recipients by right clicking any message, selecting forward, and choosing the recipients you'd like to send your messages to.
Quick Replies
Viber for Desktop's Quick Replies feature lets you to stay on your current conversation and simply respond to a different chat with a quick reply. To reply, hover over messages in your chat list, wait for the quick reply menu to appear, and choose an emoji- it's that simple!
Sending a Contact Without Overthinking It
Sending the details of someone on your contact list in the quickest and simplest way is easy to do on both Viber for Desktop as well as on mobile. On desktop you can simply drag the contact you wish to send into a one-on-one chat or into a group chat. On mobile, just open the chat you wish to send the contact in, select the menu button in the chat menu and tap on the share contact option.
Sending a Sticker That Will Best Express Your Feelings
Words can only say so much, which is why our collection of more than 50,000 stickers will help you express yourself better than any words ever could! Check out the Sticker Market to find the best sticker pack to send to family and friends!
Dragging and Dropping High-Quality Images
Viber for Desktop saves you time by helping you decide how you'd like your photos to be sent. Simply drag & drop the images directly into a chat and choose whether you'd like to send them in their original uncompressed size (up to 200 MB) or compressed for faster delivery. You can also easily send images on mobile by selecting the menu button in the chat menu and choosing the image you'd like to send.
Finding Everything You Need in One Place
Chat Extensions offers you the one-stop-shop you've been looking for so you can send anything you want within a chat, from a video or GIF to a hotel reservation. Chat Extensions lets you send any type of message to your friends and now also includes extensions like Booking, Giphy, Tenor, Youtube, Vlipsy, Tunemoji, Gfycat, Getty and
Sending Instant Video and Voice Messages
Being able to get your message across without having to spend too long on writing a complicated message or making a phone call can save you so much time! Send a quick instant video or voice message to your friends and loved ones by tapping the voice message icon, found to the right of your main menu, where you type in your messages. By tapping the icon you'll be able to switch to the instant video icon as well. Record your message by holding the icon, and release to send.
We've covered only just a few of the ways Viber's many features save you precious time, and we're always thinking of more ways to make your life easier. Tell us on Twitter which feature you find the most helpful, send us suggestions and stay tuned for more new features!