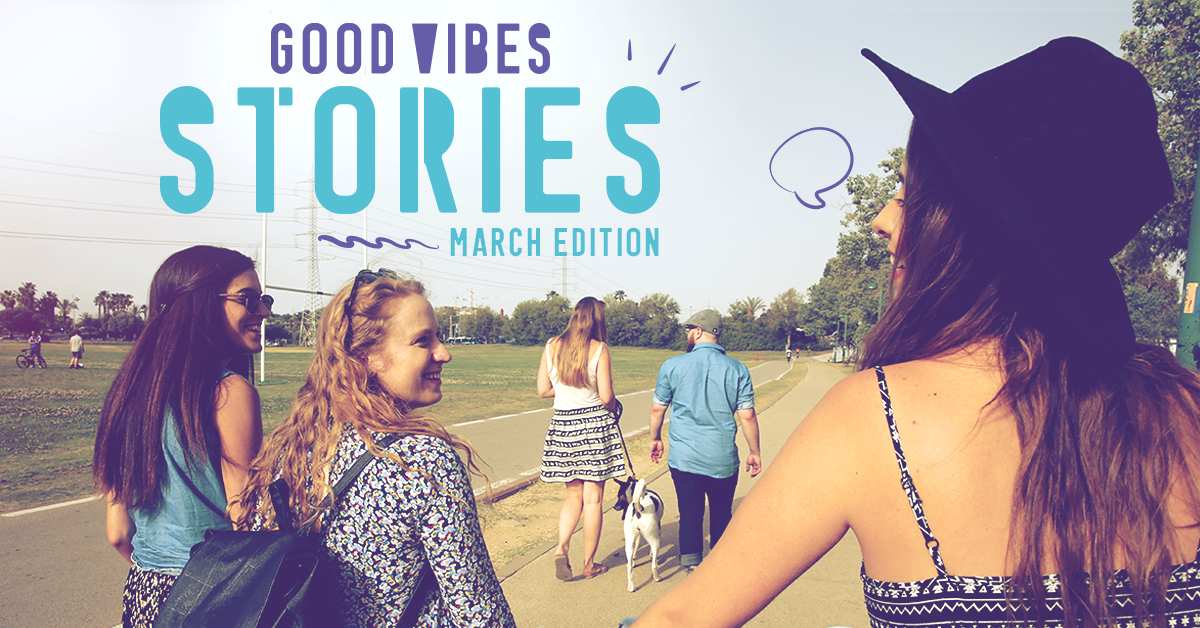 Spring has sprung and we couldn't be happier to present to you these good vibes stories to get you smiling and happy! This March we've got stories from around the world that are sure to brighten up your day.
Here are our favorite March good vibes stories:
This 87-year-old grandmother is able to use Microsoft Paint in the most remarkable way you've ever seen.
If you ever danced or sang in a public place because you thought you were alone, you will totally identify with this woman.
Elsa to the rescue! A man dressed up like the Frozen character helped save the day.
This sweet baby koala refused to leave its mother's side during a life-saving surgery she had to undergo.
If you thought your pet could be weird, you won't believe the story of the woman who keeps a bumblebee as her pet!
Money can't buy you happiness. If you don't believe us, just ask Dariel Garner who gave his entire fortune away and couldn't be happier about his decision.
Change is finally upon us: More than 100 cities worldwide are now operating on 100% renewable electricity!
If you'd like to enjoy more good vibes stories, check out our January edition as well as our latest February edition of good vibes stories and feel free to share them with friends on Viber. Let us know on Twitter what your favorite story was or if you have a suggestion for a good vibes story you'd like us to talk about next month.