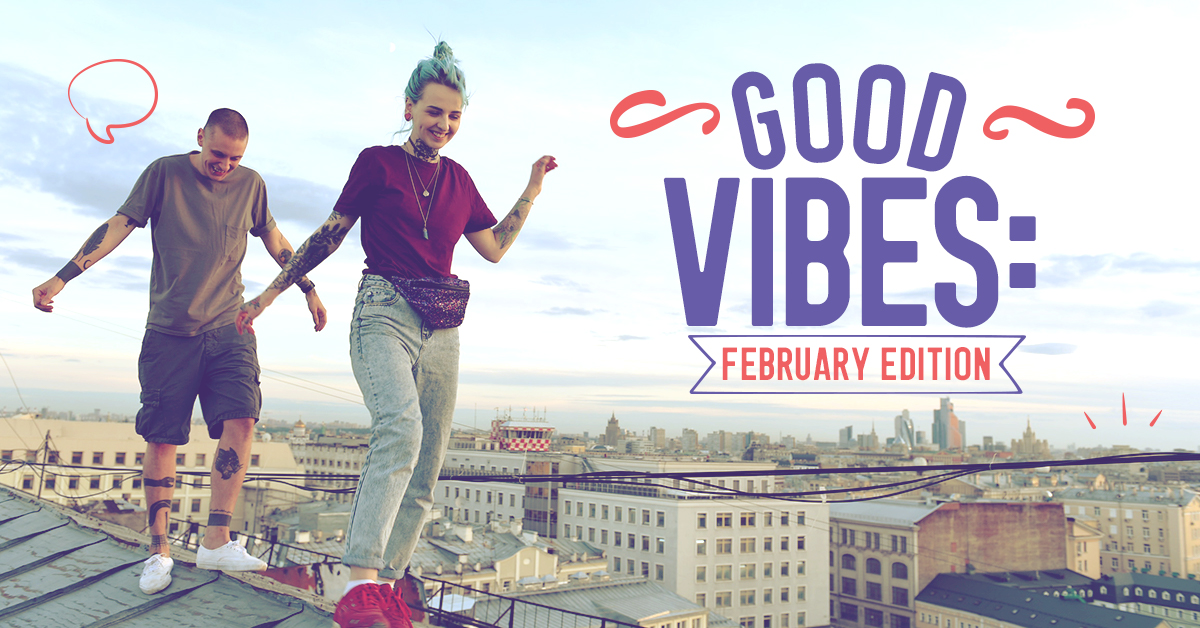 We just love good vibes stories and since we want to put a smile on your face, no matter what day or month it is, we're planning on continuing the good vibes tradition with a monthly edition.
Here are our top picks for our February edition of good vibes stories:
For more good vibes stories to brighten your day, check out our good vibes stories from January and feel free to share them with someone you love. Write to us on Twitter to let us know what your favorite story was.