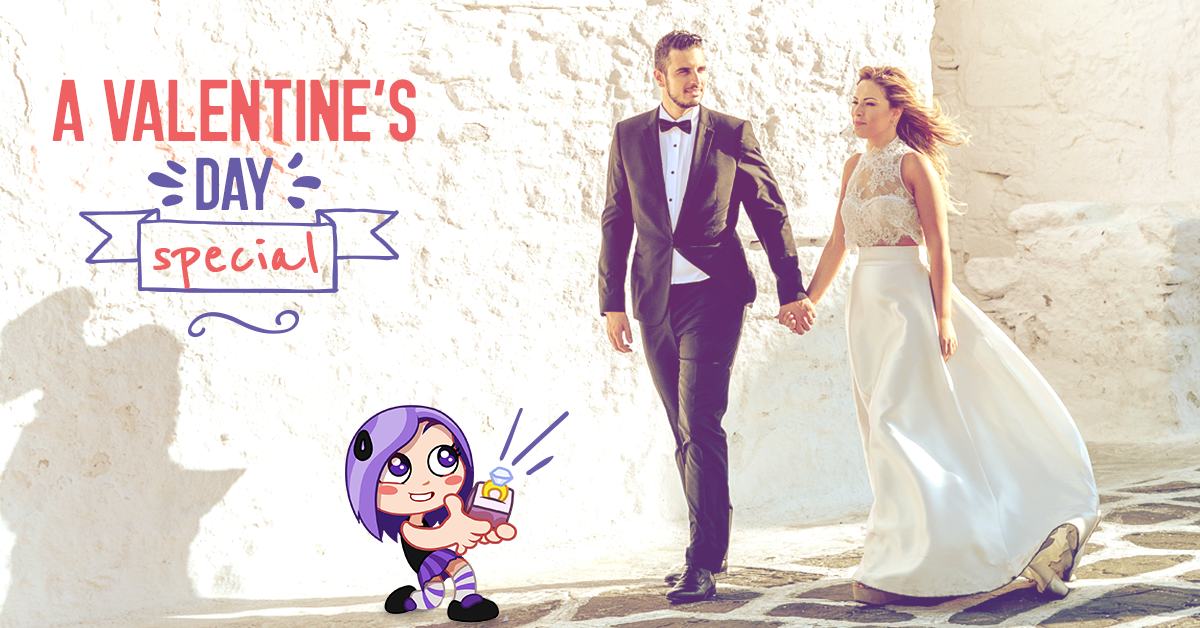 Every once in a while we get special requests from Viber users who'd like us to help them surprise a loved one. We love being part of our users' most personal moments, and go to great lengths to make dreams come true when we can. Back in March of 2015, we received such a request from Greece-based Dimitris. Dimitris wanted us to help surprise his then-girlfriend, Manolia, with a special Violet-inspired proposal. We got their permission to tell their touching story.
"Before she realized what was happening, I was already down on one knee"
"Manolia and I used Viber a lot, from the beginning of our relationship back in 2010," says Dimitris. "We sent infinite love-packed messages through Viber, we shared our daily news through Viber, we sent grocery lists on Viber, and we even had fights on Viber. Manolia loved to use Viber stickers and especially the Violet ones. After noticing we were mainly sending each other love messages (since love always prevails), I decided it was time to propose.
"I tried to come up with an idea for a unique proposal and read a lot of stories online about various fancy ways in which people proposed. The only problem was that Manolia is not easily caught by surprise. She can sense these things so I had to be inventive. I realized I needed help. That's when I thought about Violet and how 'she' could help me propose, so I contacted Viber!"
When Dimitris reached out to us, we just couldn't resist being a part of his and Manolia's happy-ending love story. Our sticker team quickly prepared a one-of-a-kind Violet sticker in which Violet kneels down and holds up a diamond ring. "When I received your response I was excited since I knew that Manolia certainly wouldn't expect that!" he recalls.
"In the meantime, I had secretly make arrangements with Manolia's boss so that she would be off of work for a few days," Dimitris continues. "I booked a three-day vacation at a great mountain resort and the next day when her alarm went off, I served her breakfast in bed, something I know she loves. I informed her she wouldn't have to go to work that day but instead told her to pack her things since we were going on a trip. She loved the surprise, but a bigger surprise came the next day. After breakfast at the mountain resort, Manolia received a message on Viber – sent from Viber – with the special Violet sticker! Before she realized what was happening, I was already down on one knee holding a ring. And on September 18, 2016, we got married! Funny fact is that when I asked Viber's team about the special Violet proposal sticker, they also told me that I inspired an idea, and the next day a wedding theme sticker pack became available in the app!"
A one-of-a-kind pregnancy announcement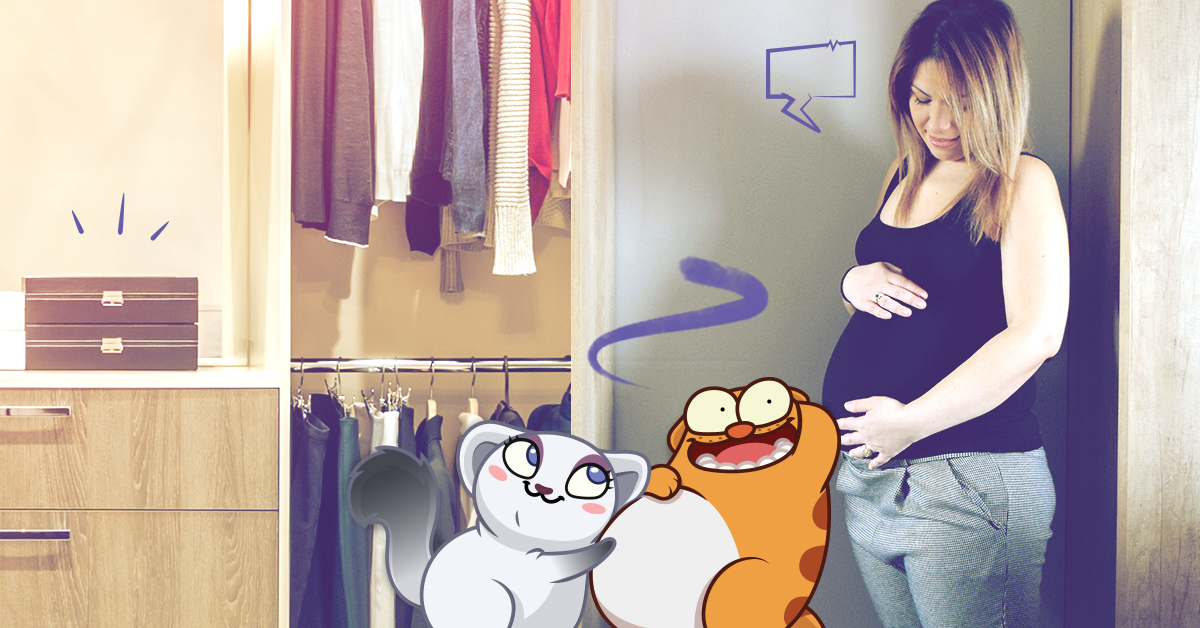 Fast-forward to 2018. This time it was Manolia who approached us, asking us to create a sticker that will help her and Dimitris announce that they are expecting their first child together. As Dimitris put it, "We use Viber because it's a very fast and easy way to communicate with each other, but that doesn't mean it can't be fun, too. That's why we knew to turn to Viber to help us create a personalized sticker that would help us share this happy moment and would definitely surprise our friends and family."
Dimitris and Manilia are expecting their baby girl by the end of May. Happy Valentine's Day!
Do you have a Viber love story? Send it to stories@viber.com!