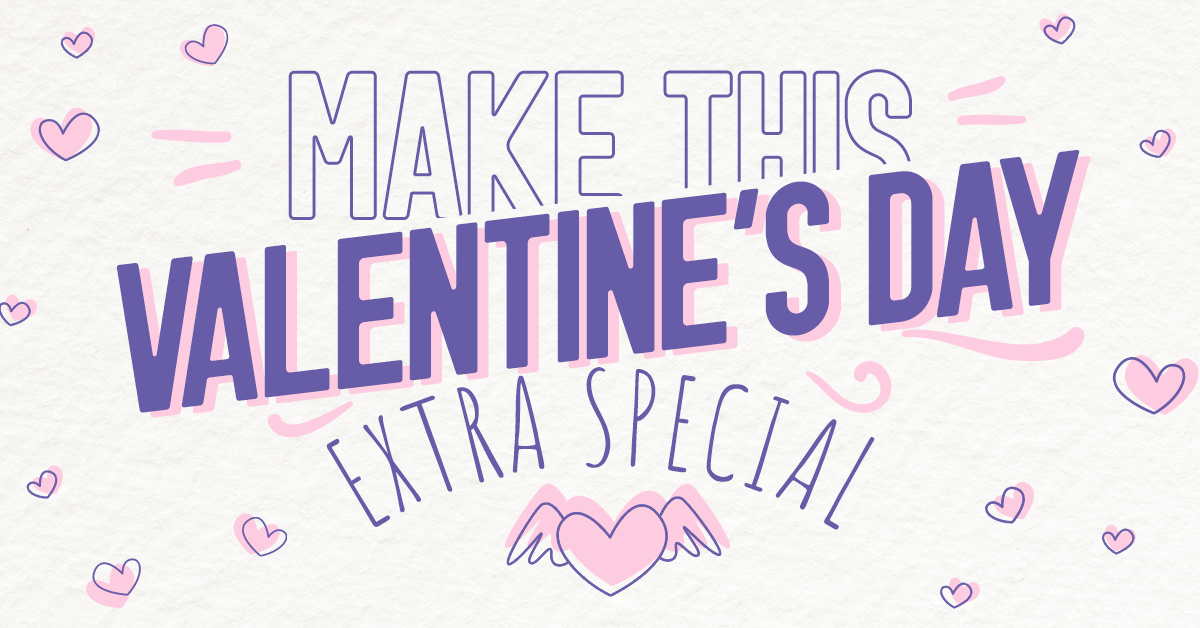 Whether you're spending Valentine's Day together with your love, or away from them, being able to show your love and gratitude for one another is important no matter what day it is. A survey found that the 42% of women and 43% of men are excited and happy about the possibility to celebrate the holiday. Whether you decide to make it different than any other date on the calendar or not, you should at least consider thinking of a way to show the person you love most exactly how you feel.
We thought you could use a few inspiring ideas on different kinds of romantic gestures, so here you go:
Send a message of love
We all know what it's like to be away from the person you love, be it for a few hours or several weeks. That's why sending one another a message to show how much you care will make your loved one feel appreciated and missed. With Viber, you can show your love in several ways, from sending a love sticker or GIF to recording your own instant video message. You can also send a personal message in your private chat or open your own secret chat for an extra level of privacy.
Plan the perfect date
Surprise your special someone with a home-cooked meal or use Yelp's Chat Extension on Viber to find the perfect restaurant near you. You could go on a wine tasting tour or simply prepare your loved one's favorite dish. You could even make your perfect date plan into a tradition, so if you prepare his or her favorite pancake recipe, you can surprise them with it next year as well.
Discover nature together
Take a hike, quite literally! Find a beautiful spot on a mountain overlooking your favorite nature resort or city and prepare a bottle of wine and something to eat. You can even pack sandwiches with you if you're not much of a cook. When it comes to romantic gestures, there's nothing quite like being in nature with the person you love.
Give each other a thoughtful gift
Whether you're planning a romantic outing or not, giving the person you care about most a thoughtful gift is bound to make them happy. Check out Valentine's Day gift options specifically for him or her or shop by your significant other's specific interests, from gadgets to beauty care products and fitness equipment.
You can also get creative and make your own gift! From making your own bath bombs to creating personalized sharpie mugs, the options are limitless!
Now that you're prepared for this year's Valentine's Day feel free to let us know which option you liked the best, and let us know if you managed to get a smile on your loved one's face!