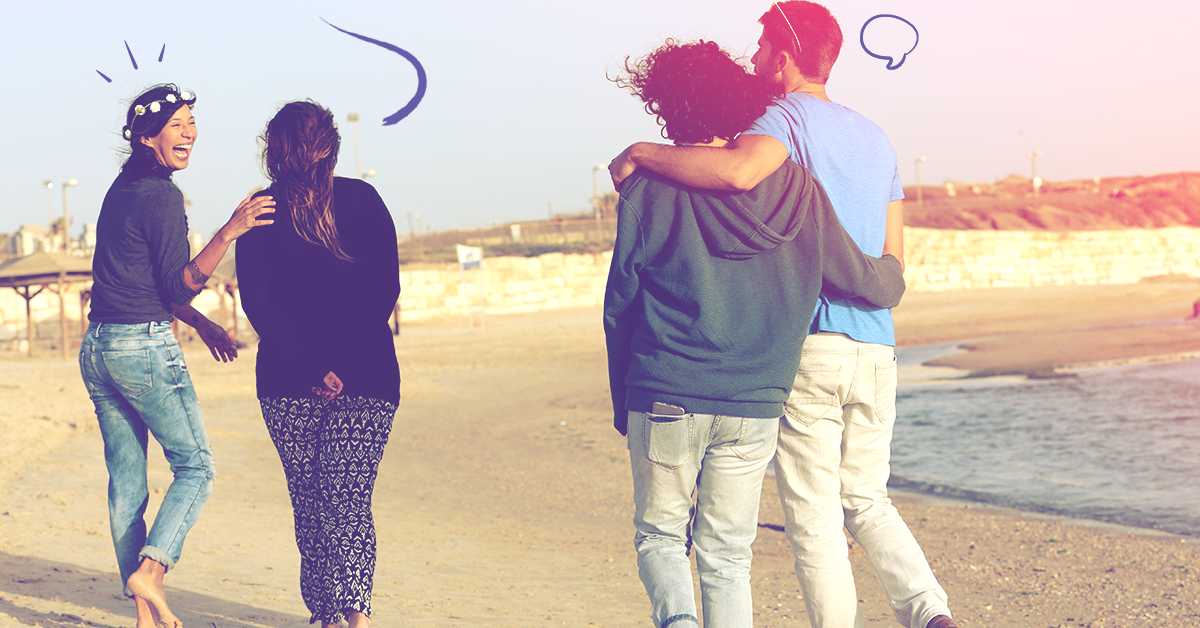 The new year only started but it's never too late to make up your mind to be happier and kinder every day. Waking up with a smile isn't always easy but you can turn that frown around with the following four stories! Feel free to share them with anyone you think could use a happy boost.
Woman operates on butterfly so that it will be able to fly again
While many of us may love butterflies, the fact is that if we saw one in distress we wouldn't necessarily be able to help it in any way. There's no doubt then that this Monarch butterfly, which can live from 2 weeks up to 5 months, was pretty lucky to have met Romy McCloskey. Having always loved butterflies, the professional costume designer and master hand embroiderer has been raising butterflies for many years now. "Butterflies have a very personal meaning to me," she told Bored Panda. "Before my mother died, almost 20 years ago, she said to me, 'Romy, whenever you see a butterfly, know that I'm there with you, and that I love you.'"
When one of her butterflies was injured she decided to turn her home into an operating room and perform a wing transplant. With a towel, wire hanger, contact cement, toothpick, cotton swab, scissors, tweezers, talc powder, and an extra butterfly wing from one of her butterflies who had died a few days before, Romy was able to perform the operation without having to use any anesthetics on the butterfly beforehand. "They do not have pain receptors," she explained. Happily, the 3-day-old butterfly recuperated and miraculously was even able to fly!
Whale protects diver from nearby shark
When Nan Hauser, a renowned marine biologist and president of the Center for Cetacean Research and Conservation, documented her encounter with a 25-ton humpback whale in the Cook Islands in the South Pacific she would have never guessed her expedition would get the attention it did. "I've always said I'd be killed by a whale," Nan told the Portland Press Herald. However, in this situation, the whale seems to have been protecting her from a 15-foot-long tiger shark who nearly killed her.
Nan was surprised when the humpback started to nudge her and almost push her with its head under the water. At one point, the whale shielded her with its pectoral fin. "It was trying to be gentle, but this is a 50,000-pound mammal," she said. Nan wasn't sure what was going on but says " it was clear it was trying to communicate something." Nan was moved by the whale for 10 tense minutes, in which she says "I just tried to stay calm so he couldn't sense my fear." Her research companions watched from a distance but couldn't do anything to help. When she was close enough to the research boat, Nan moved away from the whale but when she turned to look back that's when she saw a massive tiger shark.
It appears the whale may have just saved her life. "We know these creatures are altruistic," she said of whales, her longtime research subject. "We know they hide seals under pectoral fins to protect them from predators." Even after swimming away from the whale the enormous creature surfaced again about 20 feet away. "It was checking on me, making sure I was safe," she said.
Police officer reunites with boy he rescued from a frozen pond
Probably the most heartwarming story you'll hear today is about the emotional reunion between Washington County Sheriff's Sgt. Aaron Thompson and the 8-year-old boy, Jason, who he rescued from a frozen pond on Christmas Day. Jason was chasing his dog across a frozen pond in southwest Utah when he fell through the ice about 25 feet from the shore. Sgt. Thompson arrived at the site and went out on the ice using his arms and fists to break through it as quickly as he could. He dove into the freezing water and nearly gave up on his search when he started having trouble breathing. However, he couldn't bare going back to the shore without the boy in his arms. He ended up managing to grab Jason out of the water, about 30 minutes after he first drowned. Thankfully, the boy was released from the hospital a few days after the incident.
The two met up on January 1st and Sgt. Thompson gave Jason his sheriff's badge which he had been wearing on the day of the rescue.
Dog nuzzling up to her guitar-playing owner will make your day!
We'll finish this edition of January's good vibes stories with Trench and his adorable golden retriever, Maple, who loves to curl up to Trench along with her stuffed animal while he plays the guitar. She is also quite the drum player herself! Check her out in action and follow the duo for more cute videos.
Enjoying our good vibes stories? Make sure you check out our November good vibe stories as well as our special holiday edition of cheerful stories! Don't forget to share and tell us on Twitter which is your favorite story!