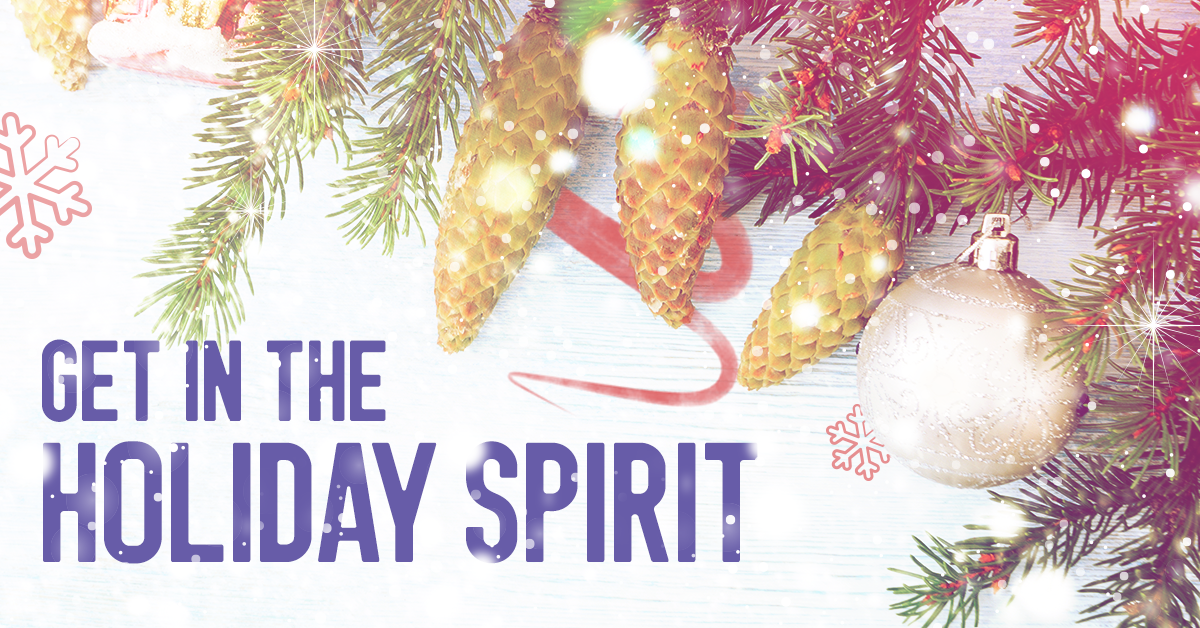 With the holiday season upon us, feeling the holiday cheer and the holiday spirit is pretty much a given. But in case you still need a reason to smile, check out our special holiday edition of Good Vibes Stories and get ready to celebrate with your loved ones.
Buy a Pair of Socks and Help Donate 15,000 More to the Homeless
Every person knows how crucial socks are when it comes to getting by in the winter, and for those living on the street it's so important that it's the number one most requested item of clothing. Say It With A Sock, a company run by husband and wife, Daniel Steeff and Lauren Jacks, learned about the statistic and decided they couldn't ignore it. That's why they pledged to donate over 15,000 pairs of socks to the homeless during this holiday season. They partnered with Lava Mae organization, which transformed old buses into mobile shower units for the homeless in California, and made sure they gave away durable, thick and warm socks to the people living on the streets.
To top it all off, the company is giving away a free pair of socks to buyers on its site, so feel free to check it out.
Elf on the Shelf Gets Operated by ER Team
When mom, Jenn Thelen, found out her daughter's Elf on the Shelf had its arm torn off by their dog she decided to make sure her daughter's Christmas cheer wouldn't be harmed by the event. As a nurse manager for the emergency department at Arnold Palmer Hospital for Children in Orlando, Jenn decided to "rush" the poor elf, wrapped in a blanket so it doesn't lose its magic, straight to the ER room. Her husband who also works at the hospital helped her orchestrate the playful surgery and they made sure the team of surgeons used red construction paper on the outside of the gloves that wrote "Magical Santa Gloves" and "North Pole Medical Supply." The idea being that, as Jenn explained, "Aubrie knew the elf was OK to be touched with them." The Elf was sewn up and discharged that day and returned home.
Watch the adorable operation video here.
Airline Offers Early Boarding to Anyone Wearing Ugly Christmas Sweater
Who doesn't love an ugly holiday sweater? The trend is now so successful that In hopes of getting its travelers on board with a smile and lift their spirits in time for the holiday season, Alaska Airlines offered anyone traveling on December 15th with Alaska Airlines, Virgin America or Horizon Air, the chance to get early boarding to their flight by wearing ugly holiday sweaters.
The airline said that they came up of the promotion because of National Ugly Sweater Day, celebrated on December 15th. So next year, if you're feeling up for it, dust off that ugly holiday sweater you've got crammed in your closet, and check out whether the airlines decide to run a similar promotion. And if you'd like a good a laugh, check out the company's Instagram page to see this year's top contenders.
Anonymous Donor Gives Each Kid an Early Christmas Present
For the past decade, one anonymous donor has been buying the entire children's section of the Goodwill store in Fort Collins, Colorado, so that each kid visiting the store will be able to get one free gift. The generous Secret Santa didn't wish to  expose his identity but told The Coloradoan that it had become "an important part of his family's Christmas tradition."
After signing a check out to cover the costs, one of the company's staff members announced on the exciting news to the shoppers. The Coloradoan said that the donor and his wife briefly stayed to watch the joyous reactions before "slipping out the front door, unnoticed".
These New Yorkers Lit up Their Loved Ones Holiday with a Holiday Card
Living in a big city like New York certainly has its perks, with cool activities all year round you can happen to stumble upon if you're lucky enough. As part of a partnership between Hallmark and the comedy collective Improv Everywhere, the troupe planned ahead by finding locals who'd like to surprise the person they were with with a loving holiday card. However, as their site explained, "Other than that, the people we cast didn't know anything else about what was going to happen. The people they were surprising were completely in the dark." That's until their holiday cards were lit up for all to see on a big screen in the middle of the city.
Get in the holiday spirit and put a smile on someone's face with these 5 good vibe stories! 🎅🎄🎋- Click to Tweet
If you too would like to put a smile on your loved ones faces this holiday season, make sure you send them these stories, and don't forget to come back next month to read about more happy and optimistic stories that will brighten your day.