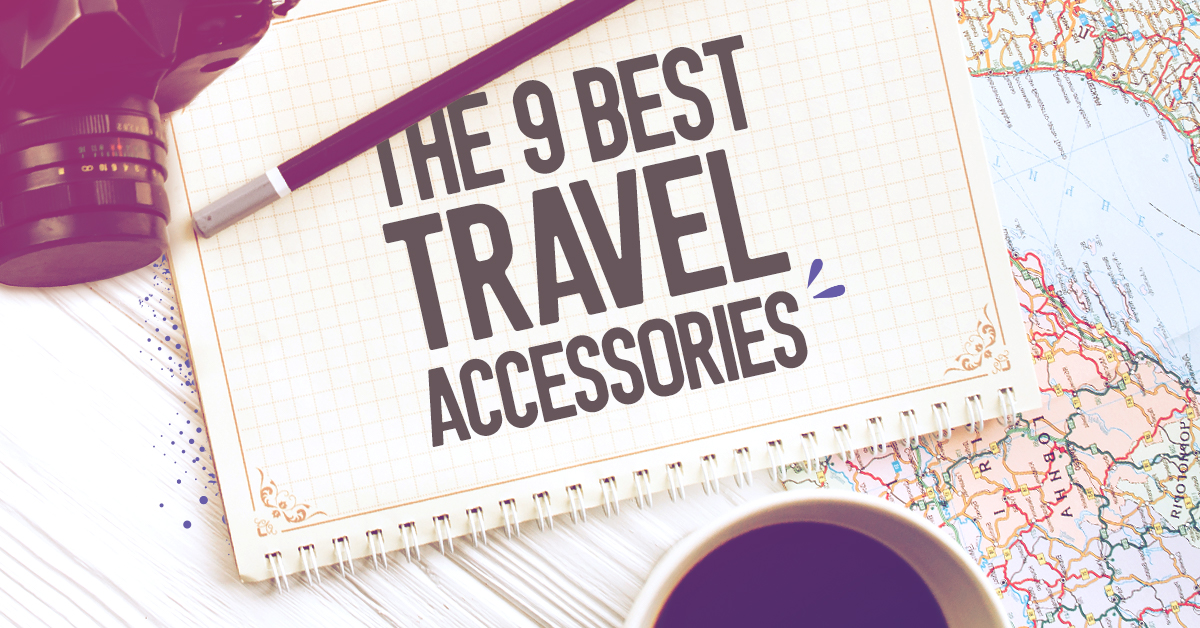 Getting ready for your next business trip? See our list of the 9 best travel accessories you should take with you before your next business trip.
Whether you're a frequent flyer, or simply need to jet out every so often on a business trip, organizing the best travel accessories you should be taking with you is crucial. Make your trip run smoothly by checking out our list of the 9 best travel accessories every businessman and businesswoman need to own.
Start with Your Luggage
From different sized suitcases all the way to carry-ons, figuring out exactly how many things you'll be needing for your trip and which particular size of luggage will suit you best is highly important. To ensure you purchase the right kind of business travel accessory guarantee the piece of luggage you decide to buy has enough room for all your things, but won't get you charged for going overweight. Check out the Rakuten Global Market to find the perfect suitcase, or opt for a chic Louis Vuitton bag for added fashion points no matter where you're traveling to.
Bring Your Tablet
Getting bored on your flight, at the airport and later in business meetings is pretty much a given. And while many travelers still bring their laptop onboard, with so many great tablets you can use, you really shouldn't have to carry any extra weight with you. Opt for a light, thin and powerful tablet that will be able to handle all or most of your computing needs on the go. From documents to digital magazines, you want to make sure the tablet you choose best suits you.
Organize Your Belongings with a Personal Organizing Set
Making sure all your belongings are properly organized before you head out on your trip, no matter how long it is, will help you see to it that your business trip goes as planned. Thankfully, business travel accessories nowadays include personal organizing sets, which come in all sizes and will enable you to find room for everything from your contact lenses and glasses to your nail file. Get one that will fit in any bag or suitcase, and has enough room for your eye mask, earphones, and anything else you may need with you on your business trip.
Read an E-reader or an Actual Book
When traveling, especially if you happen to be flying with a low-cost airline that has no movies screening, you better prepare in advance by bringing a good book with you. Better yet, bring an eBook. Rakuten Kobo will give you access to one of the world's biggest eBook stores with millions of titles in 77 languages. You can choose a bestseller if you'd like to have a good conversation starter with the people you meet during your trip, or you can opt for a magazine if you'd simply like to relax during the flight before your hard work begins.
Not only will an eBook save you space in your carry-on, but it will also give you a one-of-a-kind reading experience. The Kobo eReader is extremely easy to use thanks to its E-Ink screen feature that reads like print on paper. You can customize your reading experience with its adjustable fonts and margins. You can even read in direct sunlight or in the darkness with its built-in ComfortLight feature, which can be quite handy while you're on a flight. Download the free Kobo app in order to access the eBookstore and read on your tablet, smartphone or desktop. And in case you were wondering, you can switch between your Kobo eReader and other devices and not have to worry about losing your "page".
Bring Your Camera with You, and Not Just Your Phone Camera
Going on business trips isn't always that exciting, but in case you get some time off to explore the city you're in, you should come prepared with an actual camera to take some high-quality pictures. You can always take them on your phone, but let's face it – if you are really into photography and actually want to capture specific moments no one else sees, a high-quality camera will do the trick.
Purchase a Portable Battery in Advance
Since we all travel nowadays with a number of electronic devices, you can't have too many sources of power. Packing a portable battery with you should be one of your top priorities when traveling for business. If you expect you'll be needing to recharge away from power outlets on a regular basis, you should consider getting a high-capacity battery, even if it will take up more space in your bag. If you only need a bit of power, opt for a smaller and less heavy battery.
Take a Raincoat Just In Case
Unless you know there's absolutely no way it's going to rain during your trip, you should always take a raincoat or an actual overcoat with you just in case. Choose a slick trench coat for a cooler weather forecast or a fashionable winter coat that will make a good impression on your coworkers or clients abroad.
Pack an International Charger
Packing an international charger will save you the hassle of having to get one abroad. Keep in mind that if you're going to use appliances and electronic devices overseas, you need to know what type of voltage is used in the country you're traveling to and what adapter or plug you'll be needing. Even if two countries operate on the same voltage, you may still need an adapter since their outlets might not necessarily take the same plug or socket type. Check out WorldStandards.eu to find out what kind of adapter you'll be needing.
Don't Forget to Bring Your Cell Phone!
We already mentioned 8 of the best travel accessories you should be taking with you on your business trip. However, there's one crucial accessory we have a feeling you won't be leaving at home. In fact, having the ability to access your cell phone no matter where you are is probably even more important to most of us than the outfits we decide to take on our trip. In order to use your phone while traveling abroad make sure your smartphone is unlocked, so you can enjoy free Viber to Viber calls whenever you have internet access.
In case you'd like to call someone who doesn't have internet access or even a mobile phone, check out the different low-cost Viber Out calling solutions instead of purchasing an expensive calling card:
Credit Plans: Add Viber Out credit to your balance when you purchase any amount and call any number in the world.
30-Day Calling Plans: Make international calls for a 30-day period at Viber's low rates. The 30-day calling plan will soon be available globally.
Monthly Subscription Plan: Instead of having to renew your plan every once in awhile, the monthly subscription plan sees to it that it's renewed automatically.
Now that you're ready for your business trip with our list of the 9 best travel accessories you should take with you, make a checklist so you don't leave anything behind. In case you're traveling on business to Japan, check out Rakuten Travel to get a good deal on top hotels in the country.
And most importantly, if you haven't done it yet – download Viber and check out our Viber Out calling rates.