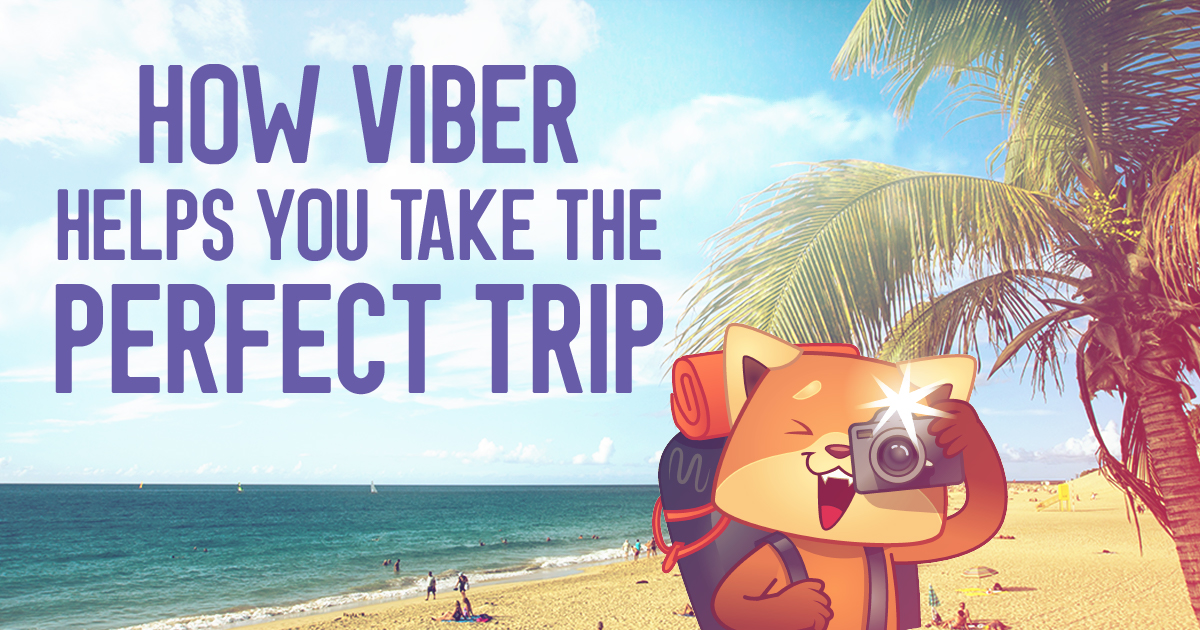 Whether you're planning a business trip or a romantic vacation, being prepared for your upcoming trip will only do you good. Follow the next examples in order to see how Viber can help you plan the perfect trip, and if you need any help in the love department while you're away, check out our post on making your long distance relationship work.
Book your trip through Viber's Booking Chat Extension
Choosing where to stay at your destination is almost as important as figuring out where you'll be traveling to in the first place. Our Booking Chat Extension has over 1.2 million hotels worldwide to choose from, and with nearly 120 million hotel reviews you'll be sure to get the best deal for a hotel on your next vacation.
Watch YouTube videos to prepare for your ideal destination
Better prepare yourself for your trip by doing some YouTube homework. Watch and share fun, touristic videos to get all the tips and advice you need on what to do at your destination, where to go, what to eat and where to sleep. You can also check out a few different dream destinations if you still haven't figured out where you'd like to go or what would best suit you depending on the type of trip you're planning.
You can watch YouTube directly through Viber's YouTube Chat Extension without having to worry about the video closing while you're watching it. If you prefer to watch it through Viber for Desktop you can even continue watching it in the background of the tab you're in if you're busy doing other things at the same time.
Stay in touch with your family while you're away with Viber Out's calling service
Letting your loved-ones know how well your trip is going is so important, which is why Viber offers its Viber Out calling service if you'd like to reach a landline or someone who doesn't have an internet connection or a cell phone.
There are several Viber Out plans to choose from:
Credit plans:
Viber Out credit is added to your balance when you purchase any amount, enabling you to make calls to any number in the world at Viber's low rates with your credit plan.
30-day calling plans:
The perfect plan when traveling abroad for a month. The plan enables you to make international calls to the destination of your choice for the duration of 30 days at Viber's low rates.
Monthly subscription plans
In case you need to reach international landlines and mobiles on a regular basis, Viber Out's monthly subscription plan gives you the flexibility to make international calls at low rates without having to renew your plan at any time.
Send stickers to show you care, even when you're away
In case you want to keep in touch with family and friends while you're away, a unique way to express yourself is with Viber's wide range of stickers. Why not send a "miss you" sticker to your loved ones while you're away? Check out the "Missing You" sticker pack and send some love to your favorite someone far away.
.@Viber has all the solutions you need in order to plan the perfect trip! #tourism #vacationtime – Click to Tweet
Drag & Drop high-quality images
If there's something that is almost as important as taking a picture while you're away on vacation, is having someone to share it with. Whether you're into taking selfies or are an avid photographer, you're going to love the drag & drop feature. Send files up to 200MB and choose whether you'd like to send your files in their original (uncompressed) size when quality and size are important to you, or in their compressed size if you're planning on sending a bunch of images or files at once.
Send your location
Instead of worrying your loved ones who are wondering about your whereabouts, simply send them your location first chance you get an internet connection.
Now that you've gone through the 7 ways Viber helps you go on the perfect trip, all that's left to do is book your tickets! Bon voyage, and  if you've yet to download Viber, get it today!