Whether we like to admit it or not, we spend a big chunk of our day browsing the web, messaging our friends and making phone calls. And while we've grown accustomed to juggling different chats and tabs, it doesn't mean that things can't be easier.
Think about it – how many times a day do you receive a message that you could easily answer with a quick reply. Instead of having to leave the chat you're currently on in order to send a straightforward yes/no answer or respond to a funny image or joke, imagine a situation in which you could stay on your current conversation and simply respond to a different chat with a quick reply. Now stop imagining. Viber's new quick reply desktop feature will enable you to do just that!
"Are you free for lunch?", "Let's grab a coffee together", "Want to check out a movie tonight?"
Instead of leaving the chat you're currently on and investing time and energy on figuring out what to send, we bet you could answer all these questions with a simple emoji. Our new quick reply feature enables you to hover over a chat or group chat on desktop and choose which of the five (kiss, laugh, thumbs up, thumbs down and heart) emojis you'd like to send so that you don't have to exit the current chat you're on.
Reply by hovering over messages in your chat list on the latest version of @Viber for Desktop! – Click to Tweet
Revamp Your Profile Details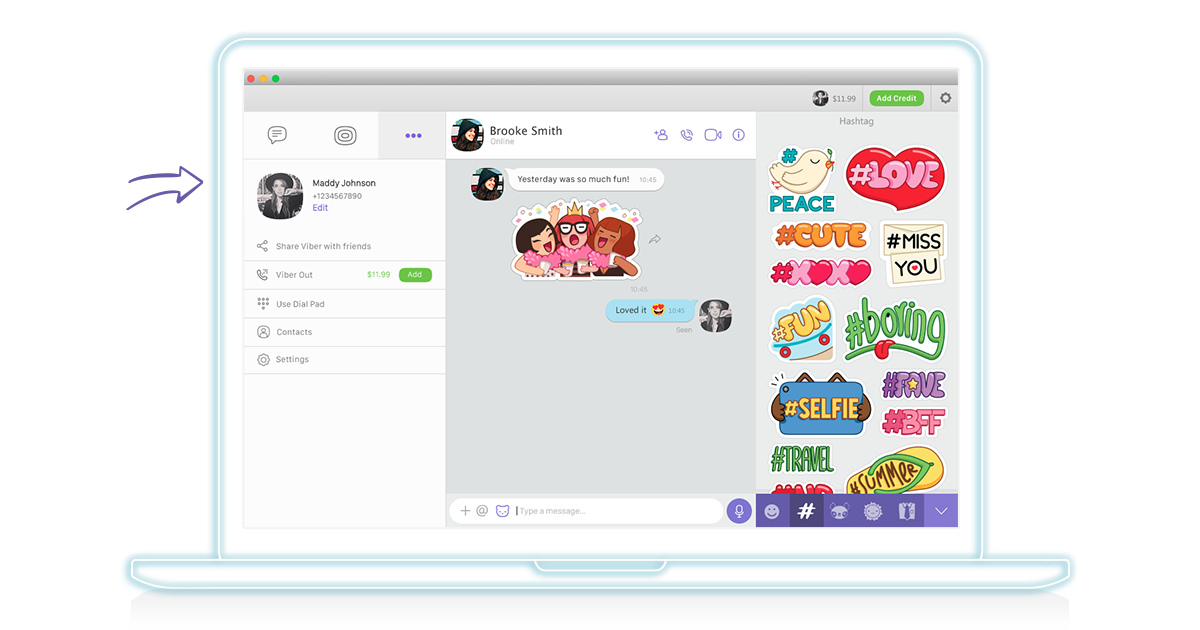 In case you were wondering where your contact list and dial pad disappeared to, you'll be able to find them under the new "More" tab. That's also where you'll now be able to change your profile details, including your profile name and picture, just like you can on mobile. You'll also be able to set you default background to add a splash of color to your chats.
In addition, as an added bonus to our forwarding mobile messages feature, you can now forward stickers to your friends as well as other messages.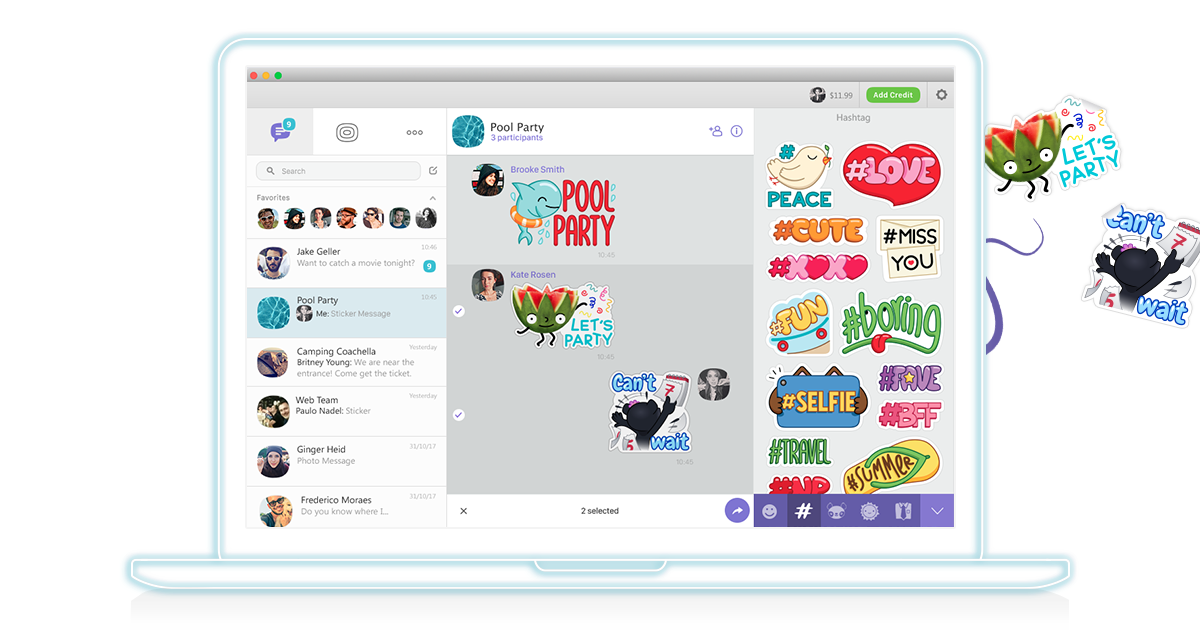 Stay tuned for more new desktop features and improvements!