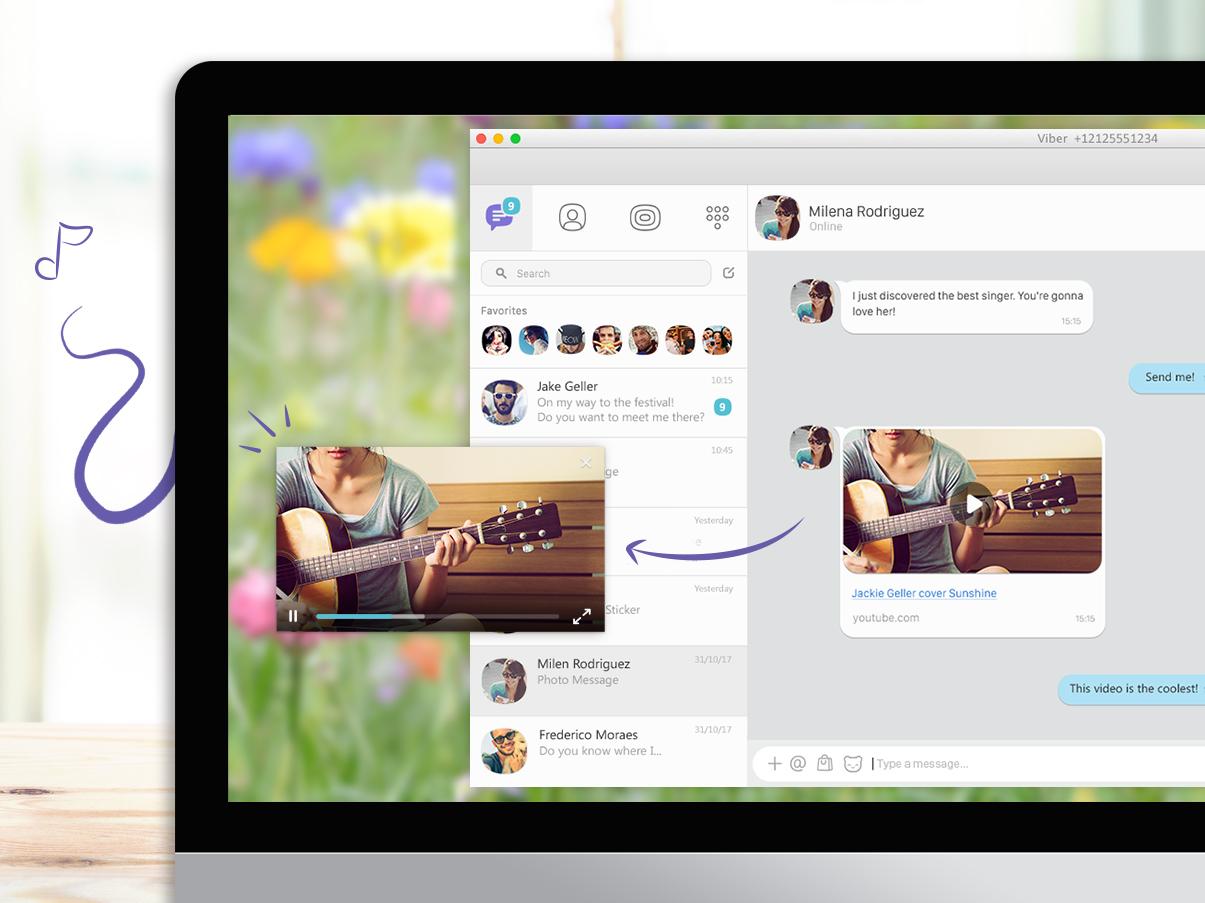 As multitaskers who are constantly switching between windows on our computer, we all seem to share one pet peeve. That is, to get all of those windows perfectly sized so they're all visible on our screen – especially if we're watching a video on YouTube while we're working on other things.
With over a billion YouTube users worldwide watching millions of hours of videos, you'd think there would be a way to watch those videos without compromising on other things you're doing online. Well, now there is – on Viber for Desktop!
Now you'll be able to watch any YouTube video shared right in your conversations. But that's not even the cool part. If you continue your conversation and the video bubble moves up and out of sight, it will pop out onto your screen. The video will float wherever you place it on your screen and will continue to play so you'll be able to watch it till the very end, enabling you to juggle your daily tasks like a true rockstar.
How to Play YouTube Videos in the Background
The feature allows you to listen to your music or watch videos all while doing whatever it is you need to get done online. If something interrupts your video (like an incoming or outgoing call), it will be automatically minimized to the bottom right corner of the Viber app. Once the interruption ends and your audio output becomes available again, the video will continue playing.
You can also drag the video bubble across the screen and even out of the Viber for Desktop app. Tinker with the size of the window and find what works for you. Is it magic? Maybe. We haven't decided yet.
What About on Android and iOS?
On mobile you can watch YouTube videos on full screen, half-screen or in a thumbnail while you continue to take care of business in the app. Give it a try!