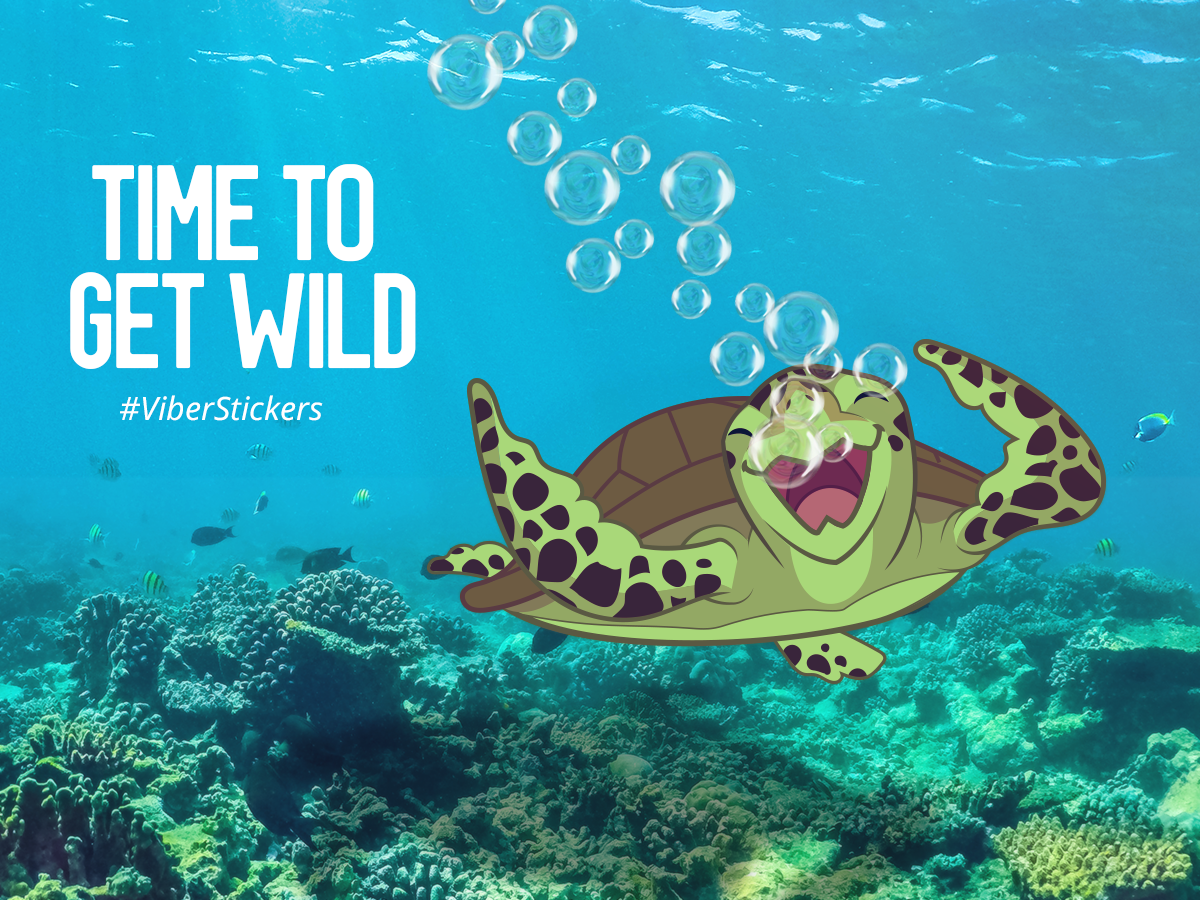 To help educate our users about the importance of protecting our environment, the planet and the species living in it, Viber has partnered with WWF and it just so happens that our collaboration couldn't have come at a better time.
This past Saturday, April 22nd, marked the international commemoration of Earth Day, which has been celebrated worldwide since 1970. Every year, the event sees people from around the world join together to collect garbage, plant trees, clean up beaches, sign petitions, and overall plan for a better future for our planet and all who call it home.
As the world's leading conservation organization, WWF works in 100 countries to conserve and protect nature as well as reduce the most pressing threats to the diverse life on Earth. WWF partners with foundations, governments, businesses and communities in a collaborative effort to protect all life on our planet.
Conservation Education Through Stickers, a Chatbot and More
The collaboration between Viber and WWF has been a natural one, as conservation is a global effort and Viber reaches over 800 million users worldwide. Through their Viber Public Account, WWF brings users a vibrant Public Chat that features fascinating interviews with ecological experts as well as important updates from the organization.
The Public Account also features a delightful chatbot that sends users on a journey to the most remote corners of the earth to learn more about its oceans, continents and endangered animals.
WWF even created a quirky set of stickers for daily self-expression that also happens to be perfect for getting you and your friends into the Earth Day spirit. Focusing on some of the world's most beloved and, unfortunately, endangered species, the sticker set showcases tigers, pandas and polar bears, among other iconic animals, reminding us that they should be on our mind all year-round.
Without having to leave their mobile screens, Viber users can get a quick and entertaining education on conservation and can participate in the ongoing effort to preserve and protect our planet.
What Can You Do to Help Our Planet?
Planet Earth is constantly changing and the marvelous wildlife around us will not be here for much longer if we don't look after it. We, at Viber, encourage you to think of the ways in which you can help the world we live in. Help can be as simple as recycling, picking up your trash when you're outdoors, or leaving your car in the garage and opting for other forms of transportation a few times a week. You can even create a Viber group chat to schedule and organize environmental activities with your friends!
Our planet needs all the help that it can get. If you can remind your friends and family to care for it by sending them a few cute animal stickers or referring them to WWF's chatbot, endangered animals from around the world will thank you.
To learn more about WWF check out their website here.
To get the WWF stickers click here.
To take a look at the WWF Public Chat simply click here.
And if you'd like to chat with a bot, here's where.