We are committed to providing safe and enjoyable experiences for ALL Viber users, period.
On May 10, 2022, Idit Arad, our General Counsel and "privacy guardian" – joined the head of the EU Commission for Justice, Consumers & Gender Equality, Didier Reynders, in Brussels to sign the EU Code of Conduct agreement in our commitment to prevent and counter the spread of hate speech online.
We are proud to be working with the EU Commission for Justice, Consumers & Gender Equality, as well as trusted Non-Governmental Organizations (NGOs) to monitor, analyze, and remove hateful speech from Channels on Viber. Additionally, we are dedicating resources to train and support moderation teams to assess and remove any hateful or illicit content within 24 hours of being reported so that all users can feel good about using and enjoying content on Viber.
NGOs involved in the code of conduct include Spanish Observatory on Racism and Xenophobia (OBERAXE) in Spain, Ligue Internationale Contre le Racisme et l'Antisémitisme (LICRA) in France, Centro Studi Regis in Italy, National LGBT Rights Oganisation (LGL) in Lithuania, and many others all across Europe. Viber is implementing the necessary tools to help trusted NGOs report hateful comments. It will have a dedicated form on its platform specifically for the NGOs and authorities in order to streamline their process and ensure Viber can take action and remove the content in the quickest way possible. By working together with the NGOs, Viber can make sure every experience on the platform is a positive one by protecting against the spread of illegal hate speech.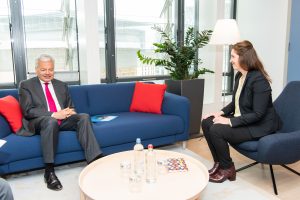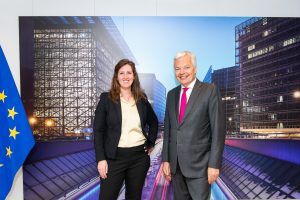 "Viber has always been committed to the privacy and safety of its users. With this recent signing, we can drive this point forward even further," says Idit Arad, General Counsel for Rakuten Viber. "Viber's extensive list of privacy features, like end-to-end encryption, disappearing messages, and hidden chats give our users enhanced privacy when exchanging personal messages. Now, in our open communication features like our Channels, Viber users can get involved knowing we have their best interests at heart."
Doing Channels Differently
The feature that will benefit the most from the Code of Conduct signing is Viber Channels. We are excited to offer Channels as a way for our users to access the content they really want – versus the algorithm-run feeds found on popular social media platforms. People from around the world can subscribe to Channels to discover the latest news, take polls and quizzes, and gain access to exclusive content.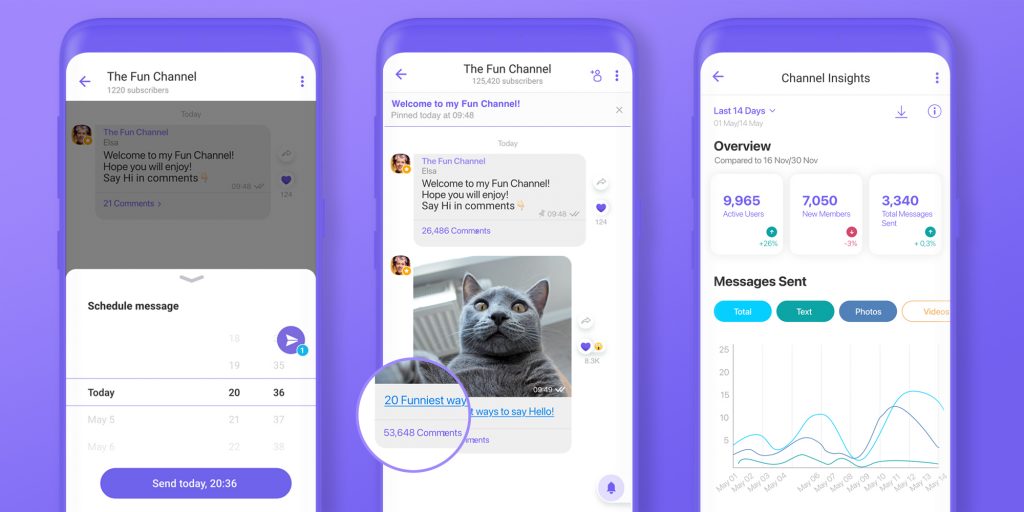 As Channels enable a public forum for conversation and content sharing, it's important for us to ensure that the right measures are in place to keep Channels safe and enjoyable for all users. If hateful content is shared, it can be flagged by one of the participating NGOs or Viber users, and the moderation team will be able to review it.
In addition to combating hate speech, we've put processes in place to combat other unethical behavior and to prevent additional illegal activities like trafficking, bootlegging, scamming, and more.
———————————————————
Original statement by the European Commission:
Hate speech: Rakuten Viber joins the EU Code of Conduct against illegal hate speech online
The European Commission welcomes the decision of Rakuten Viber, a cross-platform voice and instant messaging application, to join the EU Code of Conduct on countering illegal hate speech online. Didier Reynders, Commissioner for Justice, said: "The growing number of signatories shows that the Code of Conduct is an effective tool for fighting hate speech online. We strongly encourage businesses and platforms to join us in our engagement to create a safer digital space." Rakuten Viber is the eleventh partner to join the Code of Conduct. Launched in 2016 together with Facebook, Microsoft, Twitter and YouTube, the Code was by now joined by Instagram, Snapchat, Dailymotion, Jeuxvideo.com, TikTok and LinkedIn. As underlined by the results of its sixth evaluation, published in October 2021, the Code of Conduct has achieved positive results. On average, IT companies reviewed 81% of the notifications within 24 hours and removed 62.5% of flagged content. Within the framework of the Digital Services Act, the Code of conduct contributes to creating a more robust EU-wide response against hate speech online.