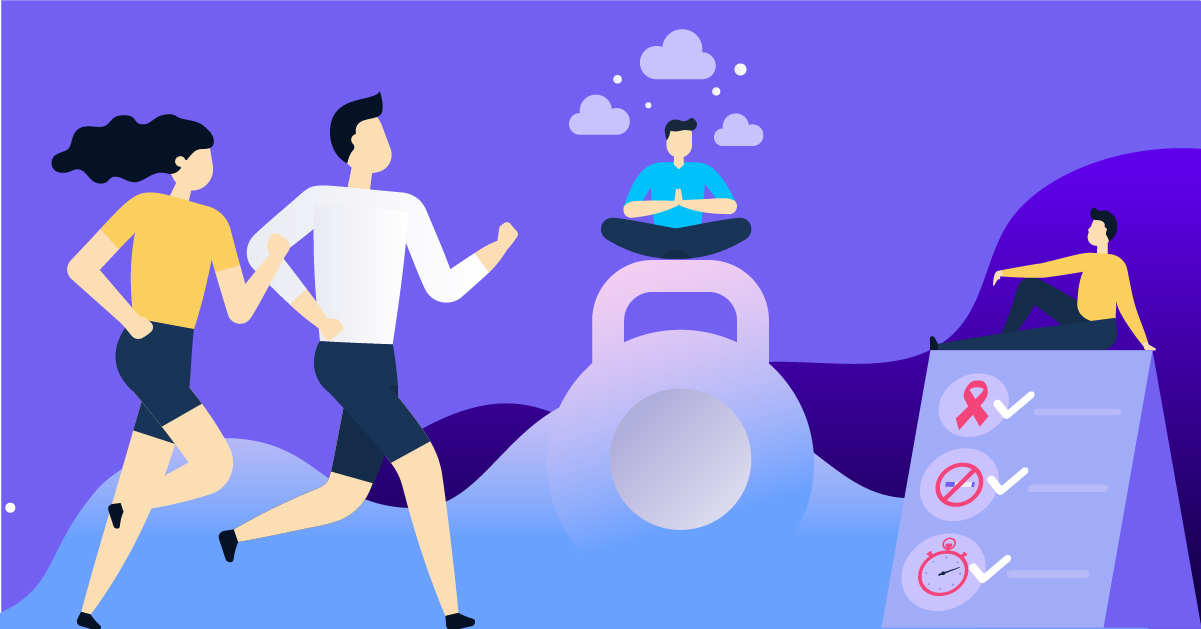 The first step to living healthy is having access to the right information and resources. This past year, Viber has focused on making those health and wellness resources more accessible, especially to those usually without them. With the help of many of our long-term partners, and some new ones, Viber has been able to get millions of people closer to the information they need to stay healthy this year and beyond.
From raising awareness for better mental health, providing life-saving information to promoting wellness, Viber is proud to be collaborating with partners who can truly make your life better.
Viber X WHO
The World Health Organization, WHO, is one of Viber's most important collaborators as they provide life-saving help and support worldwide. This partnership has enabled Viber to fulfill its mission in connecting people and to advice that can save their lives.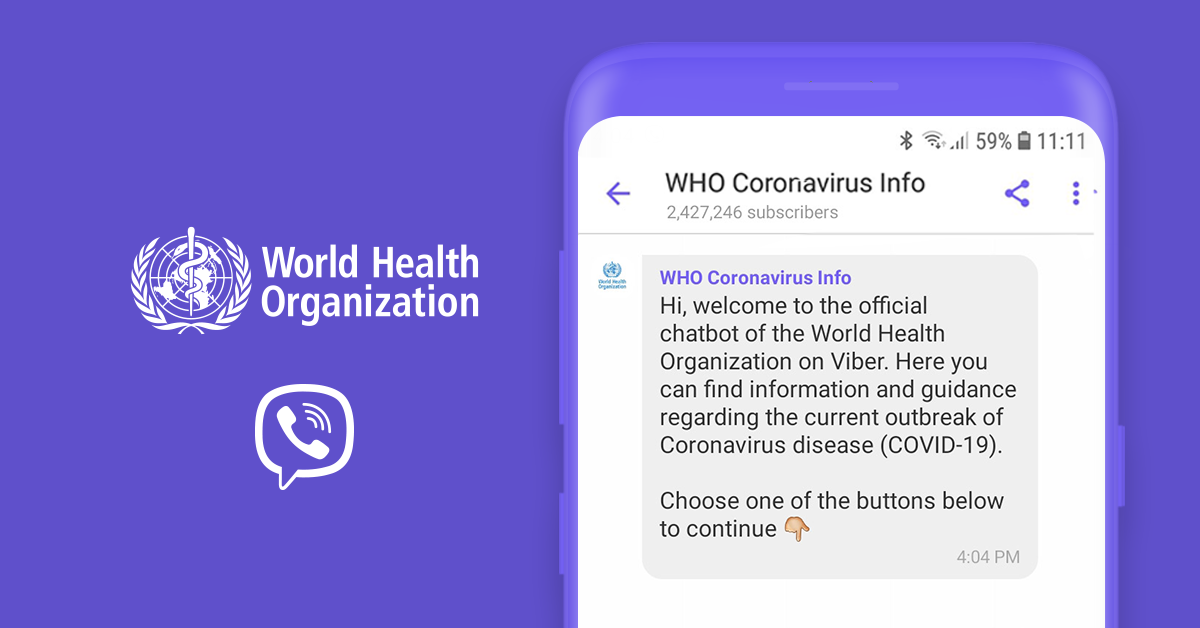 WHO Coronavirus Information Chatbot
As the pandemic spread worldwide and more countries were affected, it became clear that people needed reliable information from trusted sources.
Viber stepped up with a solution, early on in March of 2020, in the form of official Communities, created by governments and health organizations as a way of reaching millions of people no matter where they live. These Communities allowed official and verified information to reach millions of people quickly and effectively.
WHO's chatbot, developed in 23 languages, was essential in fighting misinformation and ensuring people got real, trusted advice that helps save lives. The bot reached millions of people around the world, with 2.3M of them subscribing to it. As the world continues to fight the pandemic, the bot continues to be essential for millions of people.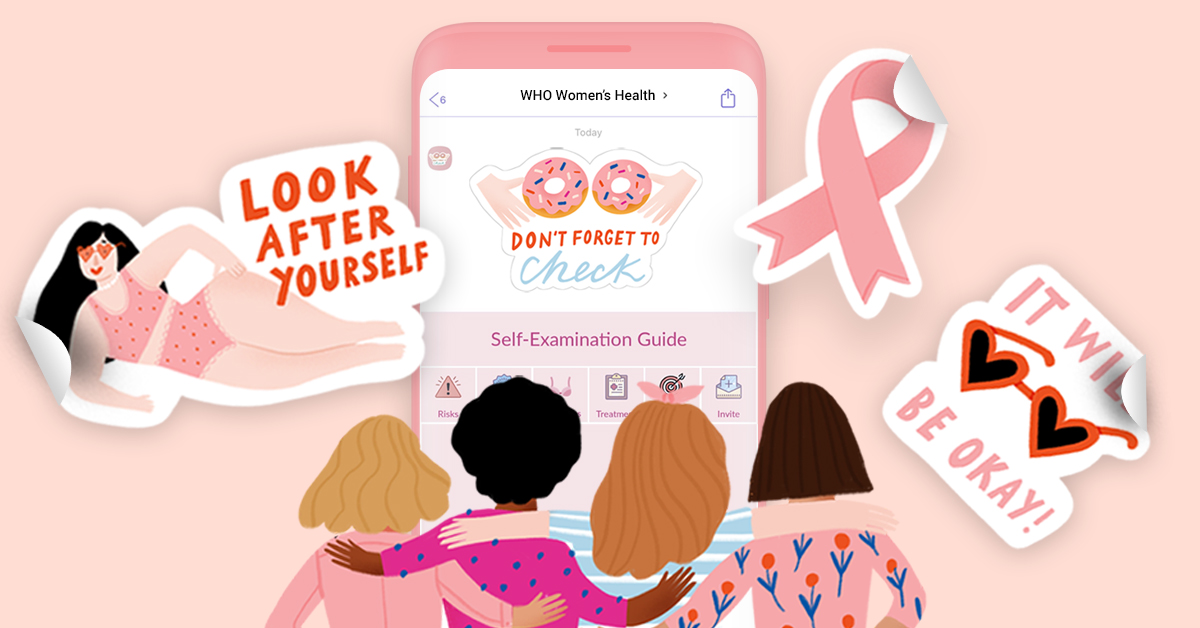 WHO's Women's Health chatbot
Women and girls have less access to healthcare globally, as they are disadvantaged by discrimination rooted in sociocultural factors. To counter this, WHO and Viber developed a chatbot focused solely on women's health, just in time for Breast Cancer Awareness Month.
The bot focuses on Breast Cancer prevention with tips on self-examination and check-ups, followed by the introductions of other women's health-related topics such as periods (tracker, body changes), cervix cancer, and domestic violence.
WHO Commit to Quit challenge
The chatbot, launched in May 2021, challenged people to quit smoking by educating subscribers.
The main focus is on the triggers that start the habit and the risks that come with smoking – with a particular emphasis on the dangers that COVID-19 poses to regular smokers. It also helps smokers commit to quitting with a "quit kit," including a timeline, motivating messages, tips, and resources to help along the quitting journey.
Mental Health Awareness
One of the many consequences of the worldwide pandemic was the concerning rise in mental health issues people faced as many people were living through lockdowns and restrictions. Several chatbots were launched to help alleviate the stresses on Viber throughout 2021.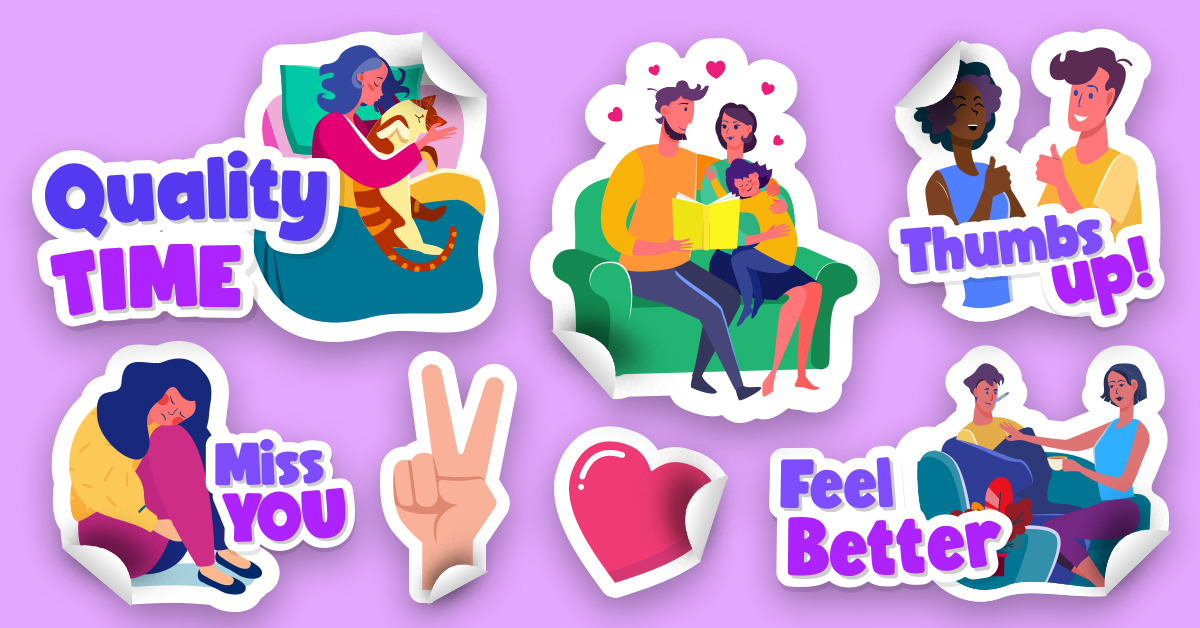 Synctuition X Viber
With a mission to help people start focusing on the bright side of life and reduce anxiety, Synctuition launched on Viber the Positivity Tips chatbot developed in multiple languages.
The chatbot provides tips and advice on how to cultivate a healthier mindset and outlook on life.
Happiness Tips
If Synctuition helps people with their mental state, The Human Improvement project aspires to help people create healthier relationships with those around them.
To do this, Viber teamed up with The Happy Child App (The Human Improvement Project), an app based on cutting-edge science and research to build a multi-language chatbot, offering customized lessons on building emotional intelligence and deeper relationships with your loved ones.
Physical Wellbeing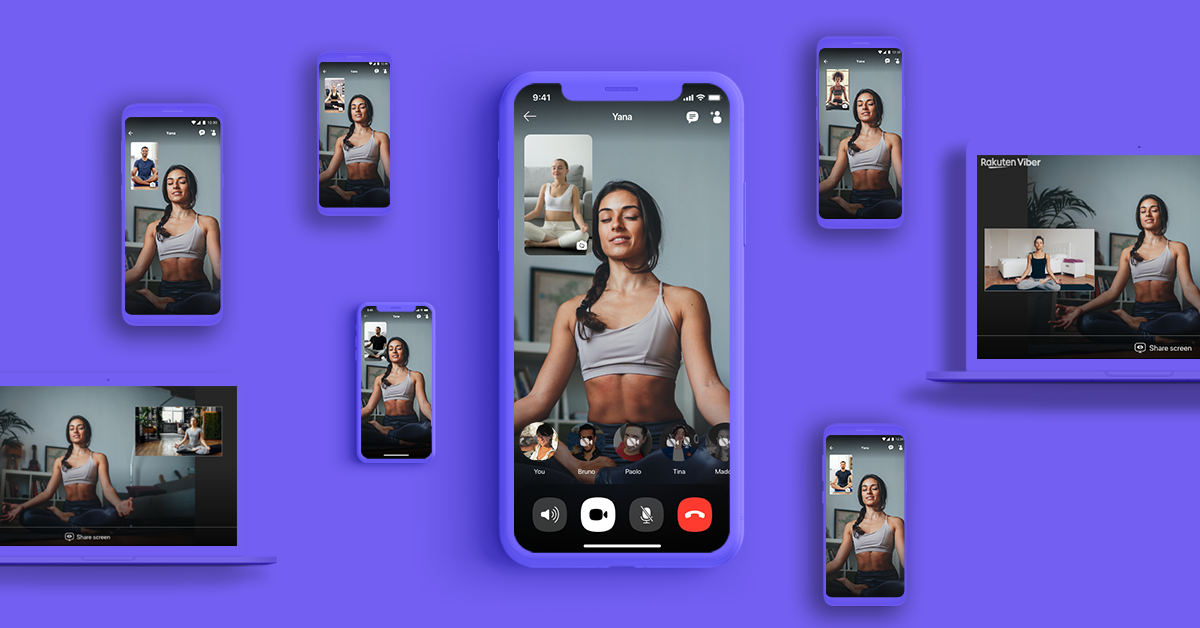 An apple a day keeps the doctor away, right? Maintaining a healthy lifestyle is just as important as taking care of mental health, and Viber has got you covered for this as well.
To help keep your heart rate up and your stomach full of healthy foods, two great partners launched chatbots with tips, tricks, and advice on staying healthy.
The Coach – celebrating men's health
You shouldn't celebrate men's health shouldn't only during November, or "Movember". Men need to take care of themselves all year round!
For this, Viber offers the Coach chatbot, designed by male health experts. It is personalized and AI-powered, offering you daily workouts, meal plans, sleep solutions, meditations, and more.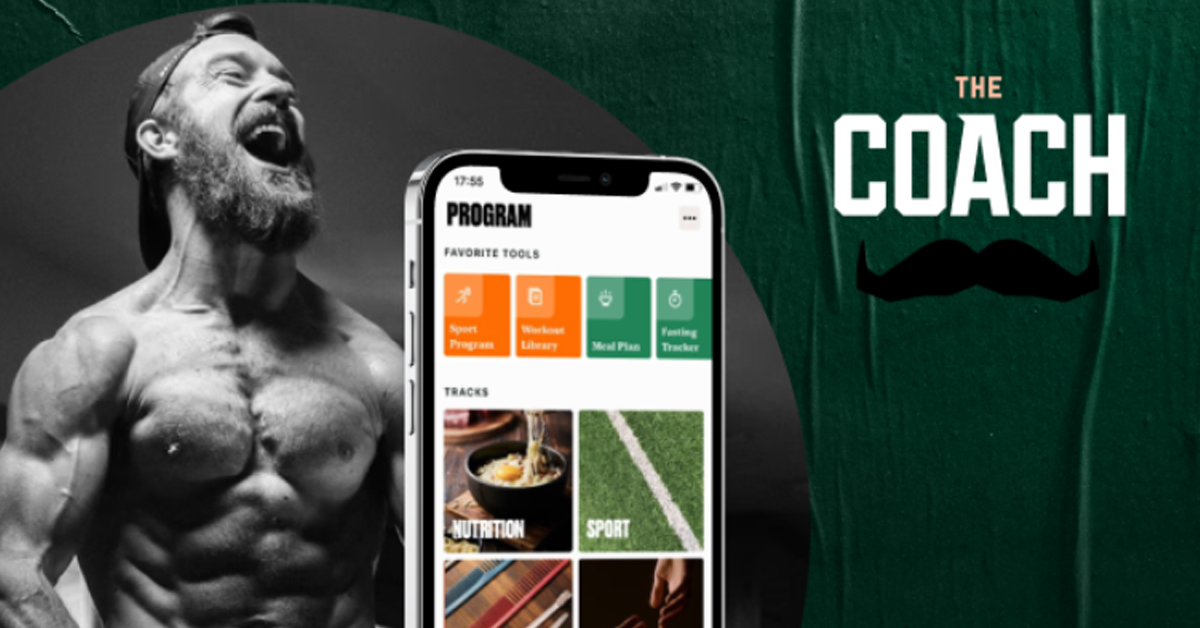 MyHealthBuddy – tips for healthy living
MyHealthBuddy created for Viber users a fun and unique chatbot filled with tips to foster healthier habits. This amazing project promotes well-being and overall health by coaching people to be the best version of themselves.
Whether it's nutrition, exercise, sleeping, or water intake – the Healthy Living Tips chatbot has all the needed information.
As 2022 approaches, Viber will continue to seek collaborations and partnerships that help people worldwide feel better inside and out! Tell us on Twitter what partnerships you'd like to see in the future!