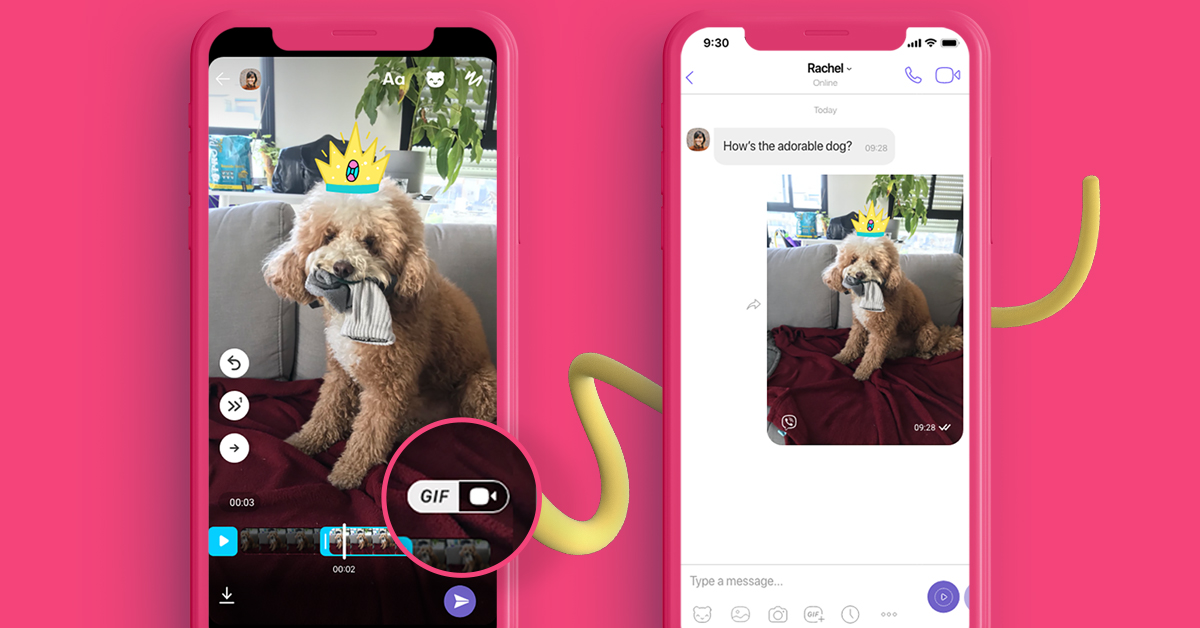 Some moments in life are too extraordinary to be caught in a static image, while for others a regular video will never convey the essence of that moment captured. When you want to share a moment, looping it for eternity or just playing it funnily in reverse – Viber has a surprise.
Create your own GIF on Viber!
In every chat on Viber, record a short video or choose a video from your gallery and step into the GIF-making world. Firstly, trim the video to select the perfect part to star in your GIF.
Once done, choose the different play mode for your GIF – from boomerang for endless looping, to reverse mode, slow-play, and x2 or x4 fast-play. Style it as you like with text in various fonts and colors, as well as some doodles or stickers you have.
Preview your little masterpiece, and if you're good to go – share it on Viber with the world or save it to your device.
Create your own GIF is available on the latest version of Viber on iPhone and coming soon to Android.
Let your creativity and fun side shine!