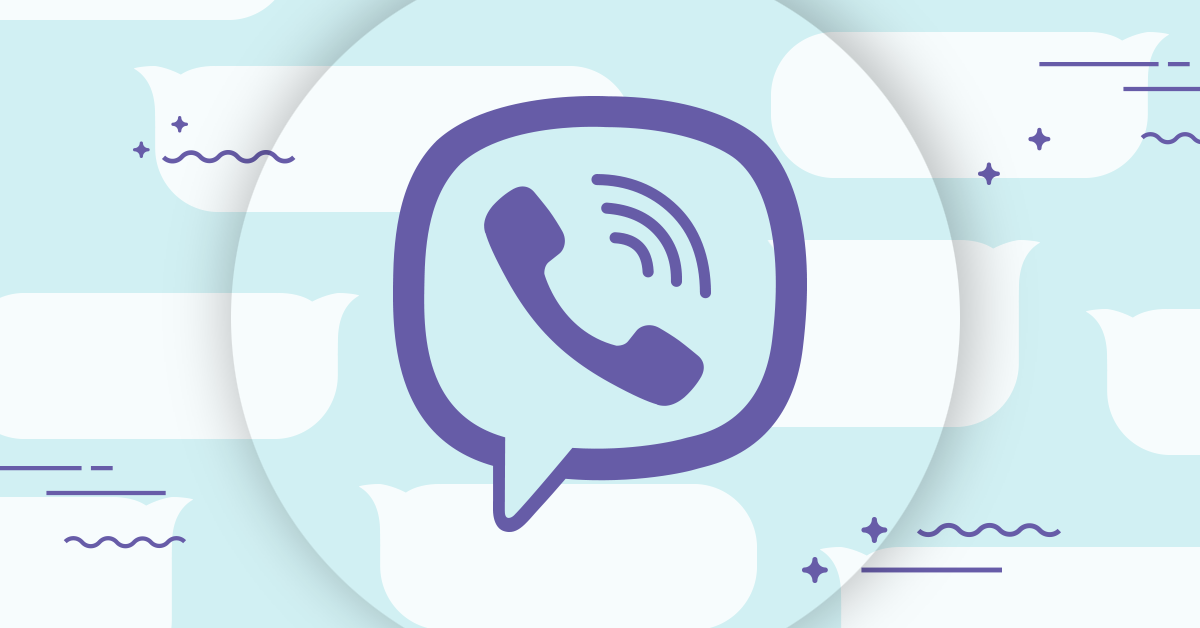 People's privacy and how this privacy is protected by the companies who have access to data is a major concern for people worldwide.
At Viber, we are committed to giving you the very highest levels of privacy across the app, and choice and control over the data needed to allow Viber to run its service.
Following the success of additional privacy measures released to Viber users in Europe last May, we are now adding these features for Viber users worldwide so that you can all benefit from using the most secure messaging app.
Protecting Young Viber Users
One of our main priorities is to make sure that Viber is a safe space for the youngest users. To make that into reality, young people between 13 (the minimum age allowed on the app) and 16 years of age who use Viber are protected by default by the highest privacy settings on the app.
These settings ensure that their data can't be used for targeted services including ads, names and images are not shown to chatbots and their location can't be shared with third parties.
To enforce this, you should expect to see a prompt to confirm your age in the upcoming days. For Viber users between the ages of 13 and 16, we will activate the most protective privacy settings.
Promoting Control Over the Data You Share
Offering you more transparency and better control over the very limited amount of data that we need to collect in order to provide Viber services, is our way of ensuring you own your data.
The Personal Data screen now contains new tools for you to better control and know about your personal data on Viber. Find this screen when you tap on Settings > Privacy.
Reminder: What Makes Viber The Most Secure Messenger?
Viber gives you a range of powerful ways to protect your own privacy and security on the app as well as our protection promise as standard. Make sure that you stay as protected as you can by always keeping your Viber app up to date. These tools include:
End-to-End Encryption
The Viber standard: We don't read your messages, listen to your calls or scan your images. We don't use your private conversation content to make a profit because we can't see it. Our end-to-end encryption protects your privacy as default on all private and group chats and calls.
No Content is Saved On Our Servers
If there is a delay in delivering the message to your conversation partner, your message will wait patiently on Viber's servers – in fully encrypted code – until the other phone is ready to receive it. The successfully delivered content of your personal chats and calls is never copied onto Viber's servers, nor does it leave any kind of trace.
Delete Messages Anytime
You can delete any messages that you regret sending from both your device and the people you've sent it to – at any time. Deleting the message totally removes it from both your device and your friend's device even if they've already seen it. Once deleted, that content can never been seen again.
Secret Chats
Get that added touch of extra privacy when you send messages in Secret Chats. Secret Chats allow you to send a self-destruct timer for every message you send in the chat. Your recipient can't take a screenshot of the chat on Android, or you will receive a notification if someone tried to forward or screenshot the message on an iPhone. In addition, there is no preview for images and videos on Secret Chat, they are blurred out until they are opened, and of course they will disappear once the timer has run out.
Hidden Chats
If you want a conversation that won't even appear in your chats list, Viber has you covered here too with Hidden Chats. These chats are normal chats but they are kept in a secret section of the app that you can only access with a PIN.
Control Over Your Online Status
Hide your online status to control whether other users can see when you last used your Viber app. You can also hide the delivery status of the messages that they send you, so they can't tell whether or not you have read it.
Access Viber's fully private and secure messages. Update the app now!